THE OTHER SIDE – A Poetic Journey with Rachael Sage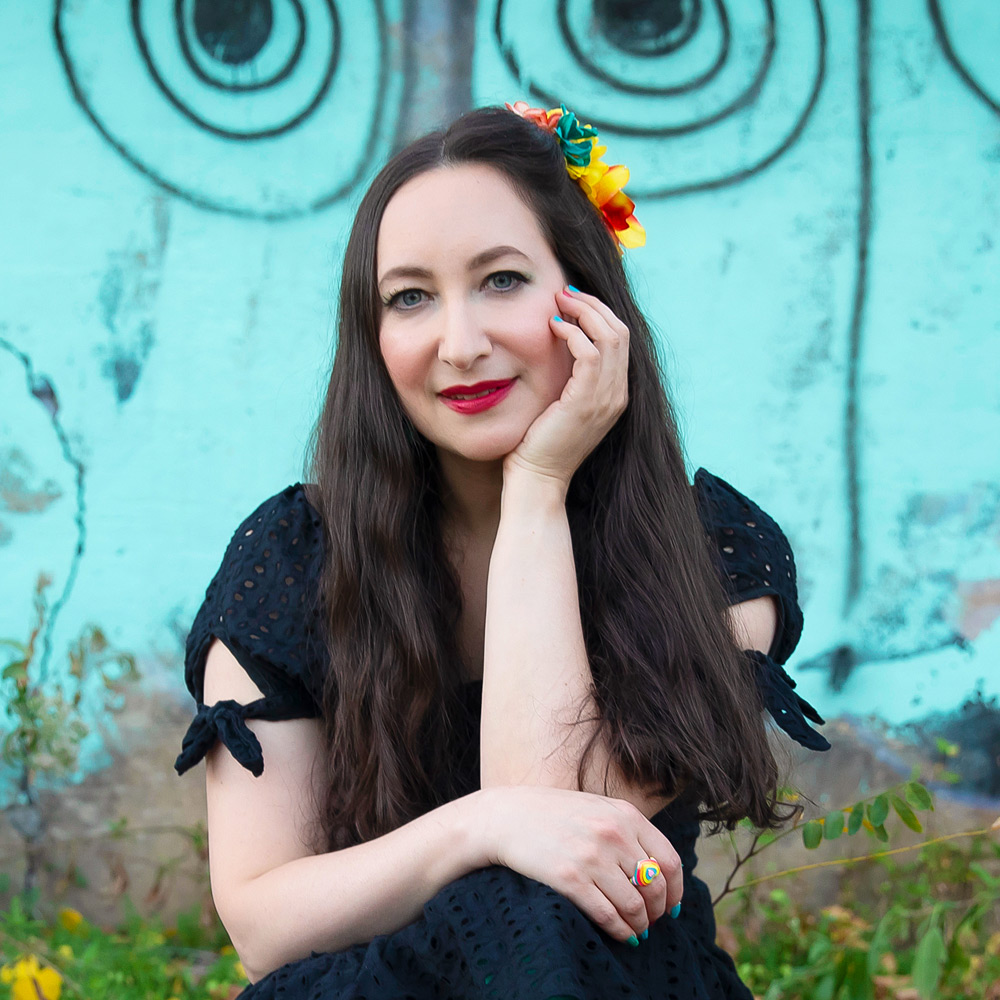 What happens when a true artist makes the poetry of life a daily habit? That artist becomes Rachael Sage. With a career spanning three decades and covering mediums as varied as music, drawing, drama, poetry, ballet, video-making, and design, Rachael Sage is an accomplished artist who refuses to limit herself and cannot fit into a single box. Her creativity seeps through every aspect of her life and her penchant for beautiful and meaningful words has shaped her career and her identity as a creator. The musical style of the multi-skilled signer is as eclectic as her many talents, ranging from folk to pop and jazz, but every song she sings is weaved with the raw emotions of her delicate vocals and her powerful lyrics, which, as a true poetess, she crafts with meaning and soul.
→ Listen to Pop Magazine's playlists on Spotify
After numerous awards, performances all around the world, and 14 albums, one could think Rachael Sage cannot have much more to say and do. But that would be misjudging the talented artist. She has just released "The Other Side", her 15th studio album, to the great joy of her loyal fan base. That album is the story of a journey, both for the singer and for humans as a whole. A cancer survivor, Rachael Sage knows what it feels to fight tough battles and live to tell the tale, and she was able to recognize that very same struggle in what the world had to face during the Covid pandemic. But as she did, the world came out to the other side with a new appreciation for life and the time spent with their loved ones.
Filled with her trademark style of blended musical genres and poetic lyrics, the album offers 15 songs and each one has something to say to your ear and your heart. The title track "The Other Side" has beautiful arrangements of horns, piano, and guitar, which carry Rachael Sage's nuanced and heartfelt voice through the optimistic folk-pop song. Written during a painful separation and the illness of a family member, the song has a touching innocence and sincerity: "Meet me in the valley of eventually / I'll be on the thing by the walnut tree / I hope you'll be with me on the other side of this / The other side of this is an angel's kiss / Pure in intention and no expectation". The support the singer has felt from her loved ones and creative community, her angels, during these dark times has helped her emerge on the other side.
The song "Breathe" is a pop ballad with intriguing country and Celtic undertones. The lyrics are as eerie as they are loving: "I will let you breathe through me / I will let you be with me / Whenever I'm alone and you're lost out there / I feel you breathe 'cause our lungs we share". Tender declaration to a loved one or ghost story, it is hard to decide, but the song, filled with passion, mystery, and raw talent, takes us on an emotional journey that we don't want to end.
It's impossible to pick a favorite track on this album – all 15 songs are worthy offerings. Not many singers can enjoy continuous success for nearly thirty years, but with her experience and her natural talent for the arts, Rachael Sage proves once again that she's a voice that can't be ignored. She doesn't shout, nag, or try to grab attention with flashy gimmicks. Instead, it's her love and her uniqueness that naturally makes us listen. With a personal understanding of the unseen battles everyone must face in their own lives, her new album feels like an extended hand after a long journey – a moment to rest, to heal, to feel, and to listen to the soothing sound of her poetry.

Written by Camille Hourtane for Pop Magazine
Camille is a bilingual freelance writer with an unending passion for storytelling. She writes pieces in English and in French, with an emphasis on food/travel/society articles and fantasy/gothic/supernatural stories. She likes nothing more than to explore new places, whether in body or in mind.