John Legend: The Legendary Career of an Artist Extraordinaire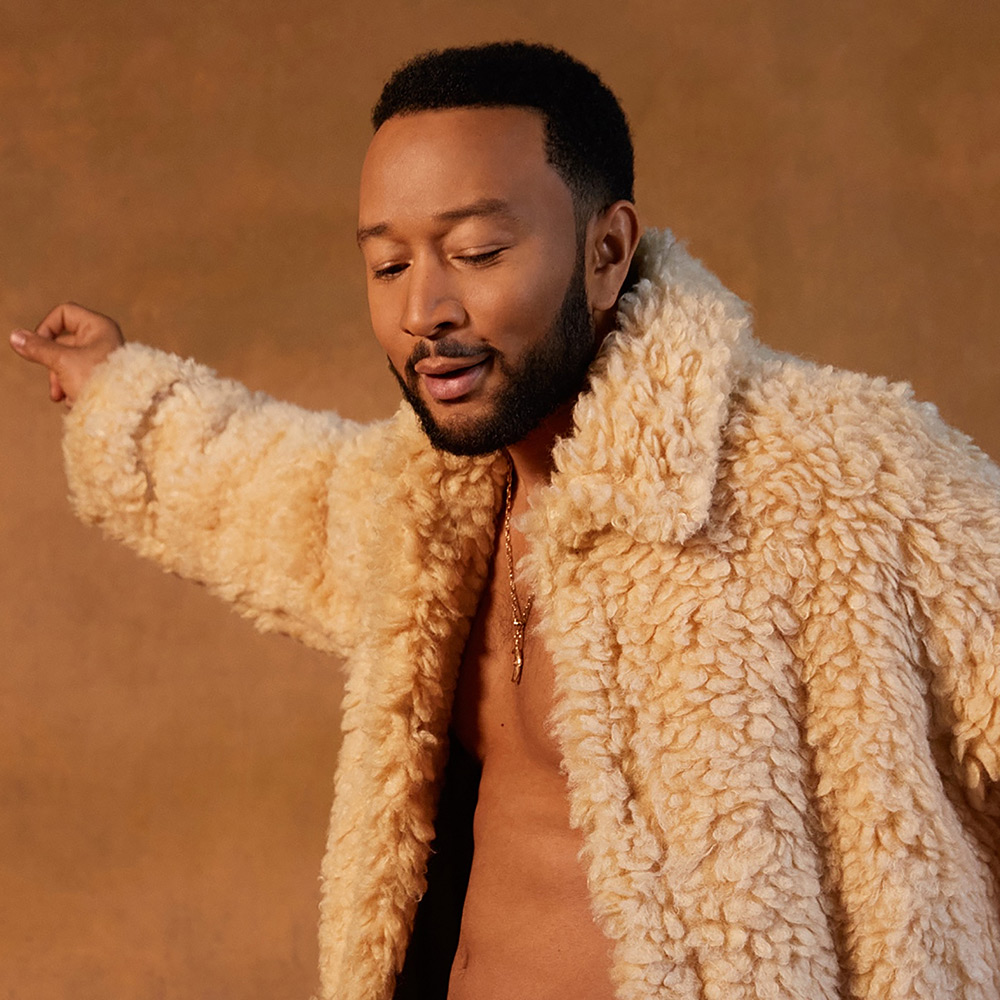 When it comes to the most naturally gifted musicians and songwriters in history, few will be able to match the talent and accolades of John Legend. Born John Roger Stephens, his musical skills can be traced back to a church-centered upbringing as he came from a musically gifted family highly involved in their hometown church in Springfield, Ohio. John Legend's mother directed the church choir, his grandmother played the organ, and his father and brother played drums. As a child, John took piano lessons and sang in the choir. Not only did he become a world-renowned pianist and vocalist, Legend is also a songwriter for award-winning musicians such as Janet Jackson, Fergie and his protege, British singer Estelle. Legend has collaborated with all-time greats like Lauryn Hill, Alicia Keys, Mary J. Blige, Jay-Z, Ray Charles, Stevie Wonder, and Barbra Streisand. He has developed into a legend far beyond his moniker, becoming the first African American man to win all four major US entertainment awards (Emmy, Grammy, Oscar, and Tony), collectively known as EGOT.
→ Listen to Pop Magazine's playlists on Spotify
While Legend's success story had humble beginnings – playing piano and singing in nightclubs around New York City and selling his self-produced CDs – it was his introduction to Kanye West that helped him to jumpstart his career. Working with Ye was a catalyst for the development of his brand and career, including the name change from Stephens to Legend. Ye became his manager, helping Legend to get his first record deal with Columbia Records. Executively produced by Ye, Legend's debut album, "Get Lifted", earned him three Grammy Awards: Best R&B Album, Best New Artist, and Best Male R&B Vocal Performance for the single "Ordinary People".
However, for the past seven years, Ye and Legend have had a public feud, which came to a head in 2016 following Ye's approval of then presidential candidate Donald Trump, a complete contrast to John Legend's support for Hillary Clinton. Legend called this difference in political opinion a moment that ended their storied friendship, stating that he and Ye are in different places. Despite his friendship with Ye finished, the singer now has eight studio albums to his discography. Legend explained that his career exemplifies persistence and opportunity-meeting preparation. During an interview with Insider, Legend stated, "Part of it is just being prepared and working on your craft, and then, when opportunity comes along, you're able to seize that."
In terms of success, Legend's career consists of an upward trajectory, constantly shifting between successful albums and radio hits such as the ever-popular "Green Light" and "All Of Me", both of which earned a Platinum certification in the US. Legend's career has also thrived outside of the studio. He's been starring in the live concert version of the award-winning musical "Jesus Christ Superstar" and has become a mainstay on the popular television singing competition The Voice, serving as a coach for seven seasons so far.
At this point in his career, Legend is a cemented icon who still has a passion for music and songwriting. This passion is on full display on his latest album, "Legend", as he created a double album that represents the evolution of his artistry. "Legend", his first release via Republic Records, was executive produced by himself together with another prolific artist, OneRepublic's Ryan Tedder. With 24 songs, this is his most extensive project to date, an album that allows him to showcase the full spectrum of his arsenal as a musician. The brilliance of "Legend" is the pacing of the album. Its first half showcases a loose, partyesque tempo and features a number of rappers, such as Rick Ross with a relaxing verse on the opening track "Rounds" that borders on poetic, and JID who delivers a show-stopping verse on the song "Dope".
Legend makes it his mission to use the first half of this album to collaborate with a plethora of A-list artists. The result is a series of standout tracks, some of which can rival Legend's greatest hits. While the first half of "Legend" resembles the tempo of a Saturday night ballroom, the second half shows him taking on a more sensual stride in his songwriting. Songs like "Nervous" give Legend his moment to operate with a sexier tone. "That existential feelin' when you wonder what you are / Got a wild wind in my head / but the butterflies in my heart make it worth it", he sings with a reserved smoothness. While not chalked to the brim with braggadocious rappers, the second half of the album offers guest appearances from other standout artists like Rapsody and Muni Long, as well as dancehall queen Jada Kingdom.
"Legend" is the culmination of John Legend's discography, reaching its peak evolution. While earlier projects featured heavy piano play ushered over soulful Ye samples, on this album, Legend, at times, forgoes the piano altogether, collaborating with different producers to reach a mature R&B sound. In terms of his singing, Legend's voice always stood out in the contemporary soul music scene. This album is no different. Legend continuously provides rippling vocals and intimate lyrics, creating a project that projects its sensuality to the listener.
Legend's career has always been relevant to the landscape of music. This album is another great example of that. Legend explores his versatility of sound and openness to adapt to the current music culture. With features from soulful vocalists like Jasmine Sullivan and Jhene Aiko to rap stars like Ty Dolla Sign and Saweetie, "Legend" finds a way to remain fun, captivating, and musically infectious in its catchiness throughout the entire length of the project. John Legend's songwriting remains immaculate, and he again provides reason why he's one of the all-time songwriting greats. There may be critics of the album's consistent sex talk and its overtly sexual themes. However, Legend provides an invigorating project which offers a sound that reminds fans of why they fell in love with his music in the first place.

Written by Antonio Cooper
Antonio is a freelance reporter. His coverage of music festivals and interviews with local celebrities appeared in the Detroit Metro Times, E-Current Magazine, and RichMagDigital. You can find more of Antonio's work on his website: ayesharp.com