Birdy: From Soaring Talent to Full-Grown Artist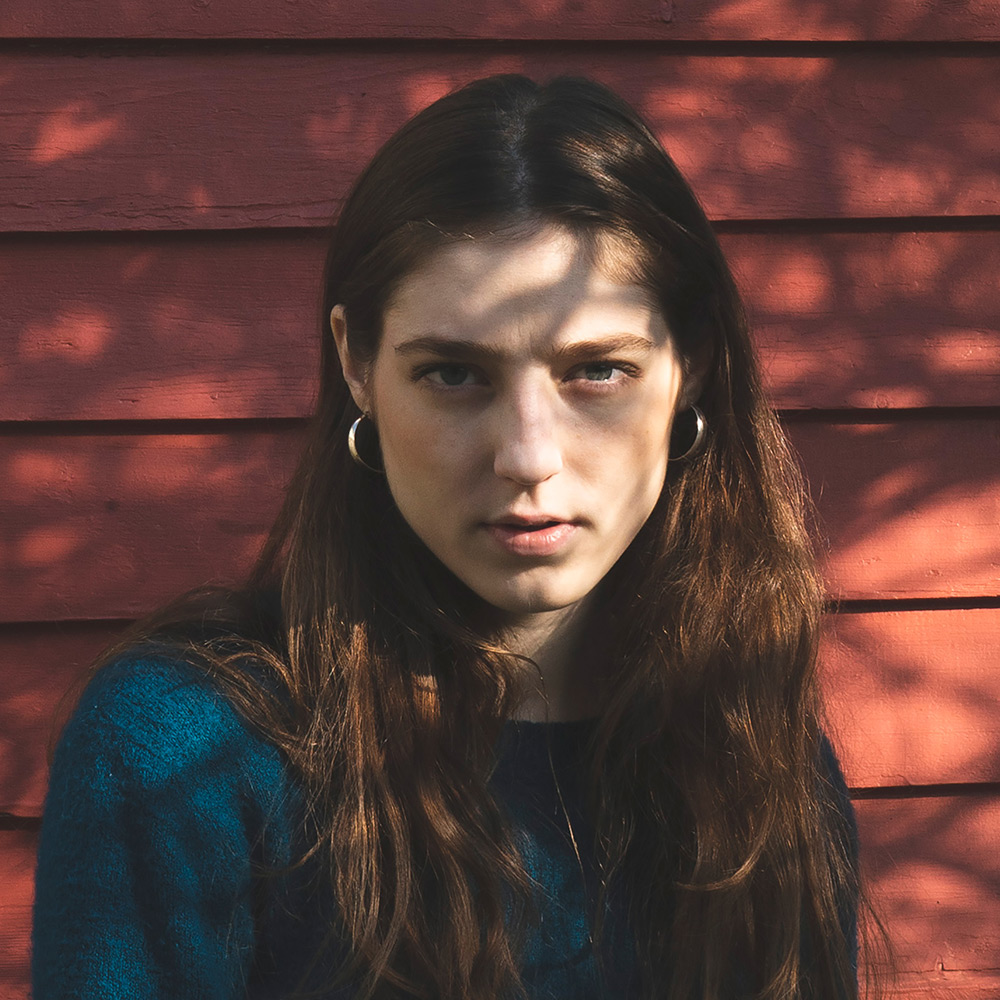 Experience can refine your abilities but natural-born talent defies the limitations of youth. For Birdy, the daughter of a concert pianist, the gift of music graced her at a young age. She began writing her own songs when she was just eight years old. In 2008, at the age of twelve, she won the talent contest Open Mic UK by performing "So Be Free", a creation of her own. She didn't only win the under-18s category. She won the grand prize too, out of 10,000 participants, most of whom were much older than her. Like some of the greats, such as Aretha Franklin, Michael Jackson, or Stevie Wonder, music seems to have been in her blood all along. Early bloomer or old soul, she found her voice at a young age. Sometimes, it feels unfair to witness such naturally talented people rise above their peers with seemingly little effort. But we can choose to be jealous or we can choose to be thankful that they share their beautiful talent through songs that make us feel, think, and travel along mentally and emotionally.
→ Listen to Pop Magazine's playlists on Spotify
In early 2011, Birdy's cover of "Skinny Love", a well-known song by Bon Iver, reached number 17 on the UK single charts and later that year, she released a full album of covers, simply titled "Birdy". The debut LP reached the top of the charts in Australia, the Netherlands and Belgium. It's good to remember that, she was just 15 years old at that time. 2012 was a big year for Birdy. In June, she featured on "Learn Me Right", a song by Mumford & Sons for the soundtrack of Pixar's animated film Brave, earning her a Grammy nomination. Two months later, her EP came out, containing the song "Just A Game", that she wrote and performed for the soundtrack of The Hunger Games blockbuster. That same month, she sang at the opening ceremony of the London Paralympic Games. It was the same year she celebrated her sweet 16.
The following year, Birdy released the album "Fire Within", the first one made of mostly original songs. The personal songs expressed a depth of feelings that could have belonged to someone twice her age. The single "Wings", a melancholic indie-pop track, was featured in numerous films and series, including the trailer of A Winter's Tale and season finales of Game Of Thrones and The Vampire Diaries. Birdy continued to work on several film soundtracks, such as Beyond The Lights, The Fault In Our Stars, and The Edge Of Seventeen.
In 2016, she released her third album, "Beautiful Lies", once again making us wonder at the depths of her heart and the beauty of her talent. When it came out, she said it was the album she was "the most proud of", finally feeling confident enough to assert her own ideas rather than letting others influence her. With a unique eastern influence, inspired by the film Memoirs Of A Geisha, and a rich, textured vocal performance, Birdy stamped her very own twist on the usual staples of indie-pop. Her work was positively compared to other successful alt-pop artists such as Lorde and Lana Del Rey. The single "Wild Horses", the pop-rock anthem of a teenager becoming a woman and declaring her independence, was featured in the international trailer of the film Last Christmas.
This would be a very respectable career for any artist. But Birdy was only twenty years old by then. She had already toured all over the world and earned recognition from the music industry and the general public. Then she decided to take a break. It's always a risky move for a young artist, as there is no guarantee that the audience will welcome them back. But Birdy felt that she needed to "live a little". Not as an artist, but as a person and as a woman. She travelled to India, stayed in a log cabin in California, explored the world and her own feelings, fell in love, and got her heart broken. She did what any of us get to do because we have not been in the limelight since our early teens. She put the shooting star of her career on hold, only writing when inspiration hit her rather than trying to force it, and took the time to breathe.
It seems Birdy is as talented to manage her career as she is to write music. This much-needed break turned out to be a great idea. In April 2021, Birdy released her fourth studio album, entitled "Young Heart". Departing from the flourishes of her previous album, "Young Heart" is pure emotion, stripped to its most honest and raw expression. The 16 tracks, all written by Birdy herself, have folk, pop, and rock undertones and cannot be called simple. The delicate take on love, loss, loneliness, the world ahead, and the home that we leave behind, is too complex and soulful to apply such an adjective. But, in the artist's own words, the music is "stripped back – anything that didn't need to be there, isn't. There's no decoration." This restraint allows for the feelings of the singer to shine through with innocence and sincerity.
The album was inspired by Birdy's heartbreak, yet there is not a single hint of cynicism in its lyrics. There is pain, love, bittersweetness, doubt, hope, and a whole whirlwind of feelings that seem to describe, line by line and song by song, the trials we've all had to face at some point in our lives. As if Birdy's heart was connected to our own. Because this is what her musical talent allows her to do: to use the broken pieces of her heart to write songs so beautiful that it allows ours to heal and to put them back together.
The first song on the album, "Voyager", is the beginning of the journey she undertook as a person, offered by Birdy the artist. It tells of her decision to break up with the man she loves ("I know our days are numbered / But you don't know that I feel like that / You don't hear solitude calling me away / And the hardest part is part of me wants to stay"). The folk-pop song speaks of her need to press on with her life ("I won't wait for you / I'm already gone / Like moonlight leaves with the dawn"), despite the desire to stay where it's comfortable and familiar. This song is about courage, and only a courageous soul like Birdy could have crafted it.
"Surrender", the lead single of the album, takes us even one step further. After the breakup, the artist still aches for what she had and wishes she could surrender to that longing: "Sometimes I try so hard to fight / When all I want to do is fall / Into the night / Into your arms, surrender". The unknown is frightening, loneliness is terrifying. We've all thought of going back to an ex, of moving back home, of retracing our steps. The soulful song that begs to be listened to in the difficult hours of the night when doubts are aplenty lets you know that she understands how you feel. That it's okay to feel this way. But also that doubt, fear, and loneliness shouldn't keep you from looking ahead and living your life.
The very first song she wrote for the album is the very last track, the one that gave the album its name. The song is not only impressive in its length but also in the power of the feelings Birdy expresses. Touching by its candid vulnerability, yet filled with strength, the song speaks of lost love ("I have to say goodbye for now / It doesn't mean that I don't love you anymore"), youth ("I'm still a young heart"), and growth ("There's so much I don't know and I'm changing", "It's time that I let go"). It's perhaps the most personal song for Birdy. The lyrics are a blueprint to what she's had to go through in recent years. The singer has always shown maturity beyond her years, but this song is her most lyrically accomplished work. Love doesn't falter but people grow apart: "Told myself I was fine / I could keep holding on / Oh oh whoo / Oh, I've tried but there's nowhere to hide anymore / I can't stay where we are / I won't stay where we are / Goodbye my love, no crying / Let's not leave each other like this / 'Cause even though our hearts are breaking / And through everything that's changing / I'll keep on loving you".
From the heartbreak, the writer's block, the transition to a young adult, the career break, and all the challenges she's had to face in her young years, Birdy has emerged an even brighter star. Perhaps the bird after which she is named is a phoenix. The singer received well-deserved praises from the beginning of her career. Yet, every time, she has managed to outdo herself and reach a new level. Her latest album "Young Heart" is a wonderful journey through her heart and her best work to date. And I, for one, really look forward to seeing what she can create next.

Written by Camille Hourtane
Camille is a bilingual freelance writer with an unending passion for storytelling. She writes pieces in English and in French, with an emphasis on food/travel/society articles and fantasy/gothic/supernatural stories. She likes nothing more than to explore new places, whether in body or in mind.
Photo by Lotta Boman