Desi Valentine: Healer and Singer with a Unique Vocal Tone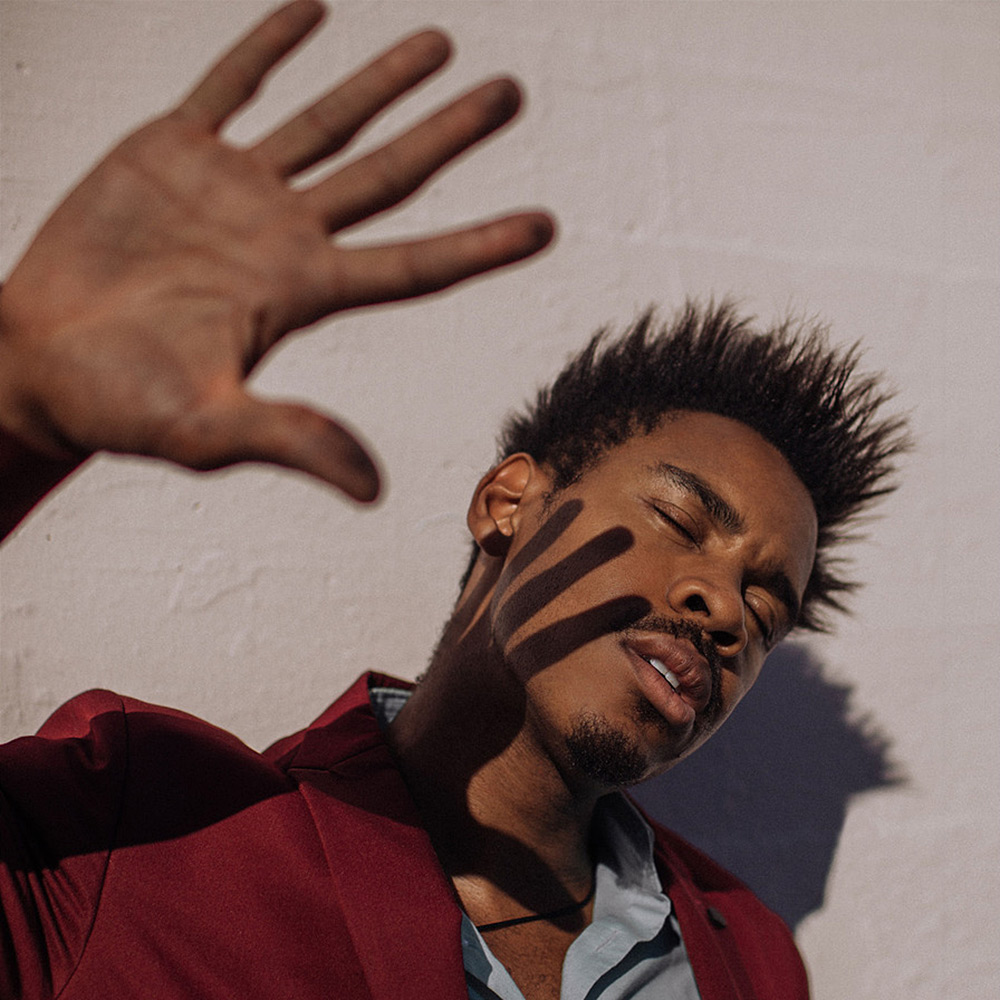 In September of 2016, Desi Valentine's unique vocals got universal attention when his power ballad, "Fate Don't Know You", played in the midseason finale of Suits. The song was released as a single the same day as its feature in season six of the legal drama series and it received resounding feedback from TV viewers who were turning it into a viral hit on the internet. In March of 2021, Desi Valentine debuted his full-length album "Through The Lens", a cohesive record despite being compiled of singles from the past five years, new and previously unreleased material. His fusion of retro soul and pop, passing by pop rock and rockabilly along the way, delivers a powerful and captivating outcome. The singer and songwriter has found his inner self as an artist and established his musical identity.
→ Listen to Pop Magazine's playlists on Spotify
Desi Valentine is a London native based in Los Angeles where he's been paving the way for his bluesy, soulful sound to blend with today's modern pop world. He worked as a backing vocalist for Elton John and Gloria Estefan and starred in West End and Broadway shows. Valentine moved to L.A. in 2012 and had, at first, some trouble finding his niche in the local musical scene, not wanting to be stigmatized and labeled as "another black guy doing soul stuff". It took him some time to shape his unique style and Adele's album "21" had a deep impact on his next steps as an artist.
Desi Valentine also looked back on his childhood, listening to Ella Fitzgerald, Bob Marley, Sam Cooke, and classical composers like Mozart and Bach. This experience has shaped the artist he is today. In 2016, Valentine went on tour with Andra Day, whom he credits as a major influence in the next chapter of his career. When "Fate Don't Know You" landed on Spotify's viral hits playlist, he had just been laid off from a bartending job. While the song went up on the charts, he was rehearsing to open for Blondie, making plans for Bumbershoot festival, and buying cheap dinners at convenience stores.
His eight-track EP, "Shades Of Love", was released in 2019, drawing influence from soul, blues, jazz, and pop music. The title song was originally written to be a creepy stalker song but ended up being a deeply vulnerable love song. In the wake of the Charlottesville riots, Valentine wrote "Love Is Love" in response. The single was released in 2020 and is "less about politics and more about humanity", according to the artist.
Desi Valentine's first full-length album, "Through The Lens", was released earlier this year. The LP is 18 tracks strong, including the singles "Asylum", "Love Is Love", "Higher Heart", and "Fate Don't Know You" which remains to be his most popular song with over 10 million streams on Spotify. And he didn't stop there, following up with three more singles since the album came out. "One More Touch", "Smile", and "Why'd You Wait So Long" are all worth listening to.
On his Instagram, Desi Valentine presents himself as "artist, shamanic healer and clairvoyant transformational coach". He is the founder of DV Elemental healing practice and has a line of handcrafted products intended for healing, self-care, and personal empowerment.

Written by Jo Correia
Jo Correia is a Brazilian journalist based in Berlin, who loves music and arts and believes we don't live by words alone, we sustain through them.