Grapefruit Season: James Vincent McMorrow is feeding the eclectic music lover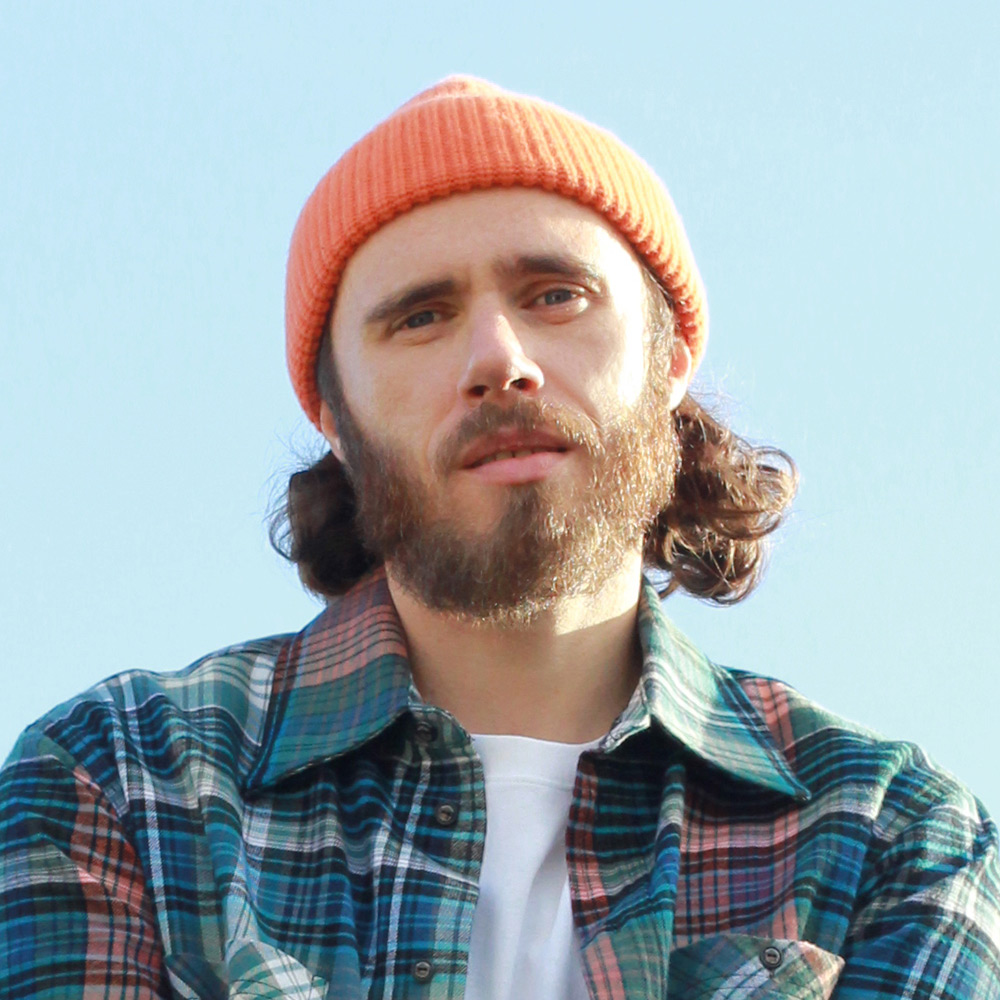 If you're like me, the period of time the world has gone into lockdown has been a time of self-reflection. Time spent figuring out what I want to do with my life, trying out a new hobby and attempting to learn a new language. Or maybe you improved things you had done before like Irish singer-songwriter James Vincent McMorrow who used his time during the pandemic to redo his fifth studio album, "Grapefruit Season". An album he was quite happy with until we were told to head to our homes and stay there until it was safe again. Being confined with nowhere to go and plenty of spare time, he found that he was offered a rare opportunity to change things and make improvements before he released the album to the world.
→ Listen to Pop Magazine's playlists on Spotify
The album's title is reminiscent of his summer childhood years and is seemingly used as a signpost to simply do what you want in life, rather than what you are told to do. During the warmer months, McMorrow's mom would make him eat grapefruit, saying they were good for him even though he didn't enjoy them. This album highlights the ideology that what is good for you may not be a pleasurable experience. "Grapefruit Season" touches on embracing the chaotic paths that can arise in life, even if you're not feeling any wiser in the end. Through this album, McMorrow has come to an understanding and acceptance of himself and life on a deeper level. He's found that it's not like everything in life now suddenly makes sense, it's more about making peace with the given circumstances.
McMorrow has been very open with his mental health struggles over the course of his career and has embraced them for the creation of his new album. He has stated that "Grapefruit Season" isn't a concept album, but a reality album, where he truthfully reflects on his feelings, goals and perspectives. This album takes a poignant turn on reality, differing from his past releases. An artist known for his falsetto voice for over a decade, McMorrow has established himself as a multi-faceted musician and songwriter. Gone are the days of him being confined to the indie folk genre. With his ability to play multiple instruments, tackle different styles, produce his own music, and collaborate with creatives from all over the music spectrum, he is a force to be reckoned with.
Throwing it back to his earlier music and sound, tracks like "Grapefruit", "We Don't Kiss Under Umbrellas Like We Used To" and "Poison To You" have a folk-like charm with beautifully layered harmonies, vivid imagery and raw emotion. They have a vulnerability to them that delicately highlights cracks in a relationship gone downhill. They could easily become the soundtracks for broken relationships the world over.
Showing that he isn't just a one-genre man, "Gone" bring a hip-hop feel, while "A House And A River" bring some R&B vibes with repetitious drum and synth beats over a beautiful piano track and layered vocals. It's a catchy and memorable edition to the album. "Planes In The Sky" is a song I could easily see being recorded by Foster The People or Glass Animals. It has that nice, well-known pop structure, yet a grittiness that you can only find in indie rock. It's funky and different without being blatantly overbearing.
James Vincent McMorrow is tricking music fans that may be more conservative in their listening habits into enjoying something a bit outside of the mainstream and he certainly feeds the eclectic music lover. "Grapefruit Season" is a beautifully versatile album. Adding different genres nicely plays to the idea of it being a reality album, not a concept album. It's raw, it's real, and instead of following one sound, it rises and falls, changing its path along the way, kind of like life itself.

Written by Ria Loveder
A lover of music, scuba diving and avocados. Ria loves telling a good story just as much as she loves avocado and feta on toast. When not freelance writing, you can find her in the ocean being a professional mermaid, as Mermaid Ria, or creating her customers dream hair at Ocean Dreads.
Photo by Emma McMorrow