TJ Jackson and the New Generation of a Music Dynasty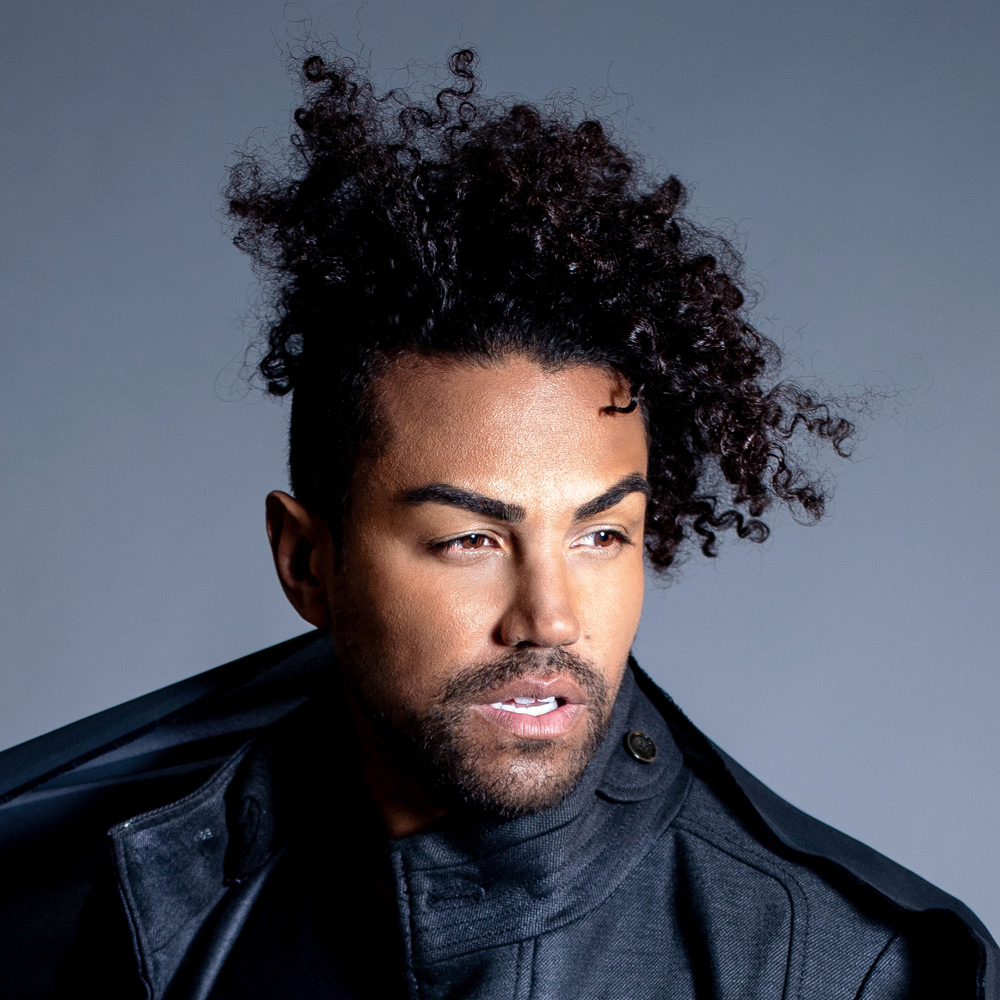 When music fans talk about the most talented and successful families in the business, the Jacksons are most likely an essential part of the discussion. In 1965, soon after a young Michael Jackson and his brother Marlon joined their older brothers Jermaine, Tito, and Jackie to form The Jackson Five, the band began to develop into a worldwide sensation. This laid the foundation for Michael and Janet Jackson's huge solo careers. Now, a new generation of the Jackson dynasty is carving out their own way in the world of music and they are certainly no less talented. In fact, the next generation of Jackson musicians is diverse, versatile, and on the verge of having its own stars. Perhaps the most noteworthy to watch out for is TJ Jackson. While he is clearly taking inspiration from his uncle Michael Jackson, the late King of Pop, utilizing beautiful falsetto vocals similar to those MJ was famous for, TJ's music incorporates a variety of elements which give him his own artistic edge and musical styling.
"I am forging my own authentic path rather than following the pack of what others think I should be. I am a Jackson but I must be me." – TJ Jackson
→ Listen to our playlists on Spotify
Since embarking on his solo career in 2019, TJ Jackson has released several singles, two EPs, and a number of music videos. His solo venture began with the song "Insomnia", a perfect taste of what this artist is capable of. With a voice that will draw even the most skeptical of listeners in, TJ delivered a debut single of R&B style and soulful harmonies, revealing his musical creativity. His first EP, "Obsession", was released in March of 2020. It includes amazing songs like "I Can't Stand It", "#1 Fan", and the title track "Obsession". Following up with his second EP, "Damaged", in November of 2020, he made an even bigger step in the direction of a successful solo career.
Opening track "Last Night", which is one of the artist's most popular songs so far, is the perfect piece for anyone to start with if you are yet to hear TJ's music. Take a laidback, traditional hip-hop beat that immediately has you hooked, mix that with a catchy retro bassline and an infectious, syncopated funk guitar track, and you have one of his best songs to date. "Last Night" deals with the theme of spending the night with a particular someone and wanting desperately to return. TJ Jackson perfectly combines different musical elements into this track, making it a song that really has something for everyone. The music video for "Last Night" adds individuality to this already overflowing pot of musical dynamics. In the music video, TJ keeps it simple, with a chic and somewhat cool undercurrent. By simply showing the artist performing alongside a 7-piece band, this video gives us a clue of what his shows might entail: a stripped-back, raw performance, including only the necessary musical features to produce an unforgettable experience.
Although TJ's solo efforts are fresh and new, this is not his first time in the limelight. Like MJ, TJ Jackson started his musical career in a band with his brothers. Along with Taj and Taryll, he formed the group 3T. The three sons of Tito Jackson were highly successful in the mid-90s. Mentored by Michael Jackson and signed to his label, the group sold over 3 million copies of their first LP, "Brotherhood", which helped to establish 3T as an international success. At one point, they were ranked as the biggest-selling group in Europe behind the Spice Girls. The fame of 3T has certainly equipped TJ for a lifetime of musical endeavors.
Following the death of Michael Jackson, it was TJ who was handed the guardianship over his uncle's children. Under his guidance, Paris Jackson's musical creativity has blossomed, resulting in the successful release of her debut album, "Wilted", in November of 2020. The daughter of the greatest pop star in history certainly hasn't missed out on the music gene. In a strong departure from the catchy tunes of her father, she delivered an acoustic indie-pop album through and through. Taking a much more mellow approach to songwriting, Paris seems determined to be portrayed in her own light and style. "Wilted" is an 11-track collection of some of the most emotional and laid-back tunes out right now. Upon listening, you definitely wouldn't think those esoteric vocals come from an artist so closely related to MJ.
Next to TJ and Paris, Jaafar Jackson is another notable member of the new generation, sure to be a musical hit in the future. He released his debut single, "Got Me Singing", in 2019. Jaafar, a son of Jermaine Jackson, takes a slightly different approach to his music than TJ, incorporating Latin American flavors. Not only the production of "Got Me Singing" is based on a reggaeton beat, but the amazing music video was filmed in a favela in Rio de Janeiro. Jaafar's younger brother Jermajesty has plans of launching his musical career soon, while older cousins Austin Brown and Siggy Jackson have worked as musicians for many years. They are all presenting a fresh take on music within the Jackson dynasty and other family members might follow this path.
TV shows including "The Jacksons: A Family Dynasty" and "The Jacksons: Next Generation" provide more insight into the new generation of Jacksons. For a closer look into TJ's familial life, fans can check out "The Family Rules", a channel hosted by him and his wife Frances where they are discussing all things marriage and raising a family. An insightful and entertaining creation worth watching and listening to. TJ Jackson is definitely one of the most dynamic stars to arise from the new generation.

Written by Jenna Mackle
Jenna is a creative researcher, content writer and music journalist based in London. Having studied Ethnomusicology to a Master's level, she is passionate about music from various parts of the world.