BJ Barham and American Aquarium are not afraid to speak out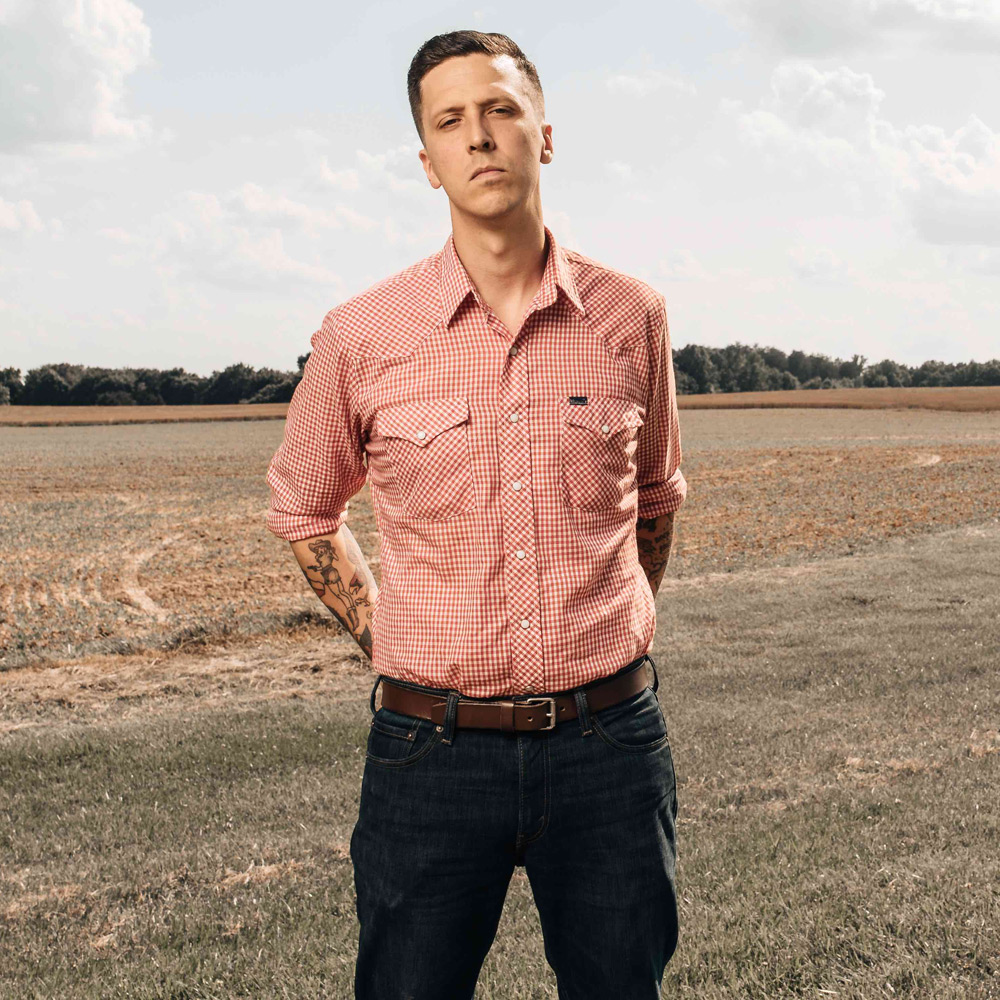 Frontman BJ Barham and his band American Aquarium have shown that when it comes to social and political topics, what you need is a lot of empathy and some rocking country music to start the conversation. The band's latest album, "Lamentations", has shown the true depths of Barham's songwriting and storytelling, touching upon hard-hitting themes including immigration, divorce, and addiction, with each song presenting major issues that often challenge our personal faith. Coming up with the title for American Aquarium's new record way before its May 2020 release and the outbreak of the pandemic, it couldn't have been more prophetic. Barham explained that the theme was inspired by the Old Testament's Book of Lamentations, contrasting the sufferings of Jeremiah and his unanswered pleas for help to the current political situation facing many Americans.
→ Listen to our playlists on Spotify
Originally from North Carolina, BJ Barham has been compared to musical legends Bruce Springsteen and Tom Petty, both of whom he has listed as personal inspirations. Although American Aquarium has undergone numerous member changes since its beginnings in 2005, Barham's presence has been constant. Since the latest reshuffle, which happened after the release of the album "Things Change" and before the recording of "Lamentations", the band is comprised of lead guitarist Shane Boeker, Ryan Van Fleet on drums, bassist Alden Hedges, pedal steel guitarist Neil Jones, Rhett Huffman on keys, and of course lead vocalist BJ Barham.
They seem to have struck a winning combination, with the album being hailed as their best yet. Despite some of the darker content, the culmination of rock and country tones is extremely uplifting and has created exactly what the band was hoping to achieve: an album that lives and breathes the American south – with a twist. One of the biggest tracks, "A Better South", embodies a true country-rock southern anthem, with a harmonious mix of pedal steel guitar, twin electric guitars, and B3 organ, but with an incredible juxtaposition, addressing some of what Barham has called the most negative aspects of being a southerner. The lyrics attack issues such as segregation and the current debate around confederate statues, yet it's the chorus that really hammers home what Barham wants to achieve, "They say sing your songs, boy, and shut your mouth / But I believe in a better South".
With some of the tracks also reminiscent of the early Ryan Adams album "Heartbreaker", Barham states that the sound of "Lamentations" couldn't possibly have been achieved without their temporary "seventh member" of the band, producer Shooter Jennings. It was apparently the energy, excitement, and magic in the studio between Jennings and all of the band members that really brought the finishing touches and truly elevated this record.
When talking about his inspiration behind the lyrics, Barham has opened up about the importance of being proud of where he comes from, whilst still being able to admit and talk about a more negative Southern history. He has expressed that he felt he was failed by the southern public school system and how thankful he was to have travelled and received not only a world but also university education away from his hometown.
What's interesting about Barham is how he's able to balance his personal and political views and express them in a way that empathizes with his fans. He admits that he is fully aware his fan base is 50/50 when it comes to who they might vote for and what he hopes to do is start a respectful conversation. Speaking on American Aquarium's video channel, he highlights how important it is to be able to express your opinions. "We have too many arguments these days and I'm a big fan of discussions. And the only thing that is different between a discussion and an argument is respect for the person you are talking to. Arguments are disrespectful, discussions are beautiful."
It seems, for BJ Barham and American Aquarium, the release of "Lamentations" might have come at exactly the right time. Although the band is eager to get back out to play live for their fans, the lyrical content still resonates with many and if there was ever a time to rock out at home to some country music, it's now.

Written by Sophie Neale
Sophie Neale is a writer, content creator, tour guide, and historian based in Berlin. She's a professional storyteller, whether she's sharing stories of Berlin's rich history or writing for a new project. With a passion for all things musical, she loves to discover new music, and as an avid foodie, she likes to find the best food in Berlin.
Photo by Jillian Clark