Isaac Carree raises the stakes with No Risk No Reward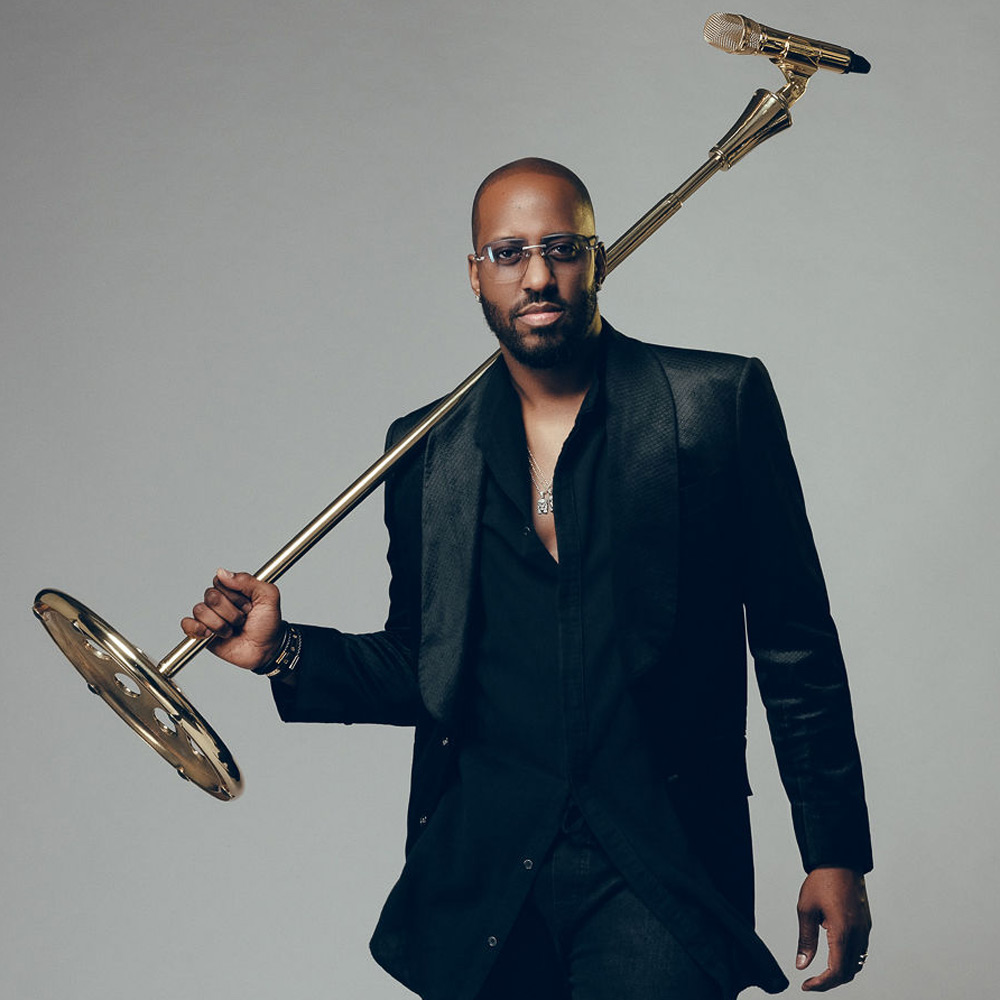 It has been seven years since singer-songwriter and producer Isaac Carree released his last album. After what was a well-received debut and sophomore effort in the form of 2011's "Uncommon Me" and 2013's "Reset", which both opened at No. 1 on the Billboard Gospel Charts, many have anticipated a third installment by the award-winning vocalist. Well, that wait came to an end with the recent release of his third solo project, "No Risk No Reward". Isaac Carree's new album is a smooth, yet eclectic assortment of tracks offering a unique, contemporary interpretation in lyrics, sound and production to traditional gospel music.
→ Listen to our playlists on Spotify
Though he was steadily building a name for himself and earning acclaim, Carree felt the need to take a step back and evaluate how to evolve his sound and artistry within the gospel genre and as a musician on a whole. He noted that this haunting feeling of stagnancy stimulated within him a sense of anxiety and fear, ultimately leading him to make the decision to embark on a creative retreat. This retreat, however, did not pull him completely out of view. Instead, the hiatus from his solo work afforded Carree the opportunity to tour with the likes of Diddy or Tim McGraw and Faith Hill as a backing vocalist. During this period, he launched his own conference for music professionals and published his first book, titled "Service: My Words. My Life. My Truth."
The time Isaac Carree harnessed outside the sound booth where he wasn't focused on making a new record was punctuated by periods of reflection and insight that, he notes, allowed him to recalibrate and refocus as an artist. This newness noticeably manifests itself throughout "No Risk No Reward" as Carree showcases not only his signature soul sound, but also the infusion of country on ballads such as "Woman First". This, he accomplished without losing touch on more conventional gospel tracks like the choir-fueled "What Kind Of Man".
Track after track, Carree uses these evolved sounds to paint an intrepid picture of the authentic expression of love for his partner and love for God. In songs such as "Love Affair" and "Her", Carree lays all his cards on the table by melodiously pouring out affection for his wife of 16 years. Confessions which openly and artistically unfold in songs like "Amen" raise the stakes even higher in which the more personal aspects of his reflective leave are laid bare, owned and confronted. In all this, Carree's vocal fervency is unwavering throughout the 14 tracks of the album, treating the listener to an intentional sincerity and expressiveness that is neither overbearing nor underwhelming.
With all the risk Isaac Carree took by stepping back from his solo career for the better part of a decade to explore other creative ventures and refurbish his musical output, record labels also saw it as a risk to back his new sound and vision. Shanachie Entertainment however, stepped up and took the risk with him by offering a record deal and supporting his new project. After 25 years of doing music, with his group Men Of Standard and as a solo artist, Isaac Carree remains sure that he made the right decision. "No Risk No Reward" is the product of a bold step he and his fans will not soon forget and a reminder that much can be gained when courage is met by conviction. Carree has reassured himself and fans that he is indeed in it for the long haul. No worry, no inhibitions, and no doubts will stop him from stepping confidently ahead and embracing all the risks that come with living out his faith through music.

Written by Jae B.
Jae is a travel enthusiast and avid volunteer. She enjoys nature, museums, live music, and the chemistry of cooking. Though she was born on the lush island that brought the world Bob Marley and plenty of other reggae stars, her taste in music is exceptionally eclectic. Jae's ultimate playlist features Aerosmith, Frank Sinatra, Sevana, Lisa Ono, Donnie McClurkin, Etta James, and Louis Armstrong.