Katie Pruitt dares the Confrontation with Societal Expectations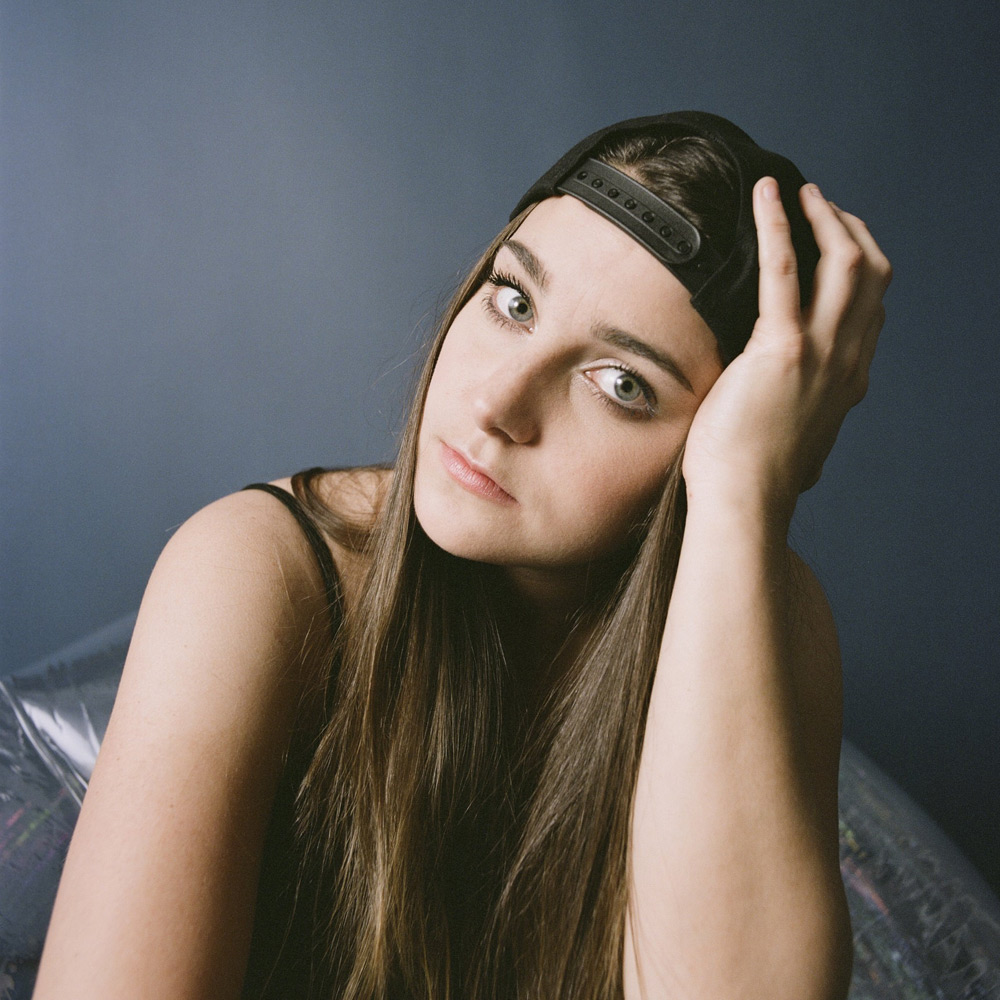 "Hail Mary, full of grace. The Lord is with you. Blessed are you among women." Thus the first lines of the traditional Catholic Prayer. For a teenager in suburban Atlanta who was raised by a devoutly Catholic family however, Katie Pruitt perhaps felt overwhelmingly far removed from the sainted figure. A feeling stemming from the reality that she, as a young lesbian, had to face the aftermath of coming out to her family and friends and navigate the wave of disapproval and alienation flooding her. On her debut album, "Expectations", Katie Pruitt artfully bares these experiences with her listeners in a way that compels them to journey with her, and, at the end, pulls them closer together.
→ Listen to our playlists on Spotify
Pruitt, who came out when she was 20 years old, feared taking the step for a very long time. When she finally did, she felt isolated from her parents who struggled to accept her sexual identity and retaliated to this news with anger and disbelief. It took a long time for her parents to get to a place where they could restore their relationship with their daughter. In the song "Georgia", she sings about her daddy, "He'd scream out in rage / He did not want a daughter whose soul wasn't saved". She also explores the conflict she experienced with herself in "Normal", questioning how to fit in before ultimately embracing rebellion towards the end.
The lessons Pruitt has learned on her journey come into bloom as the album progresses. Her growth has brought with it wisdom that has fortified a new perspective in her. She brazenly calls the world on its deceit in "Searching For The Truth" as a step taking her further away from her youthful naivety. She abandons all inhibitions and fear in "Loving Her" where she takes hold of her conviction to live unapologetically as herself.
All ten tracks were written by the skilled singer and guitarist over a period of four years, with co-writers on only two tracks. The lyrics are intentional, emotional, and revealing. Each track expands to its own desire but manages not to feel disconnected from a set list that is noticeably unified and well thought out. Tracks from the album are deliberately adorned by soft whispers of sincerity, tapered builds in vocal expansion and the singer's characteristic releases in fuller bellows. The latter can be heard in "My Mind's A Ship (That's Going Down)", a reflective ballad exploring depression. The soft guitar strokes pull the audience in and give each song a heightened sense of unique vulnerability and emotional clarity.
Though "Expectations" bravely tackles Pruitt's bout with understanding, exploring, and ultimately embracing hidden aspects of her sexuality, the record also embodies a greater theme of growth and renewal that is relevant in any area of life. It wholesomely begs her audience to discover their own voice, chart their own path, and liberate themselves from the expectations imposed on them by society, friends, and family.

Written by Dana Skye
Dana Skye is a writer, blogger, and devoted researcher from Washington, D.C.
Photo by Alysse Gafkjen