Emeli Sande's new album REAL LIFE radiates infectious positivity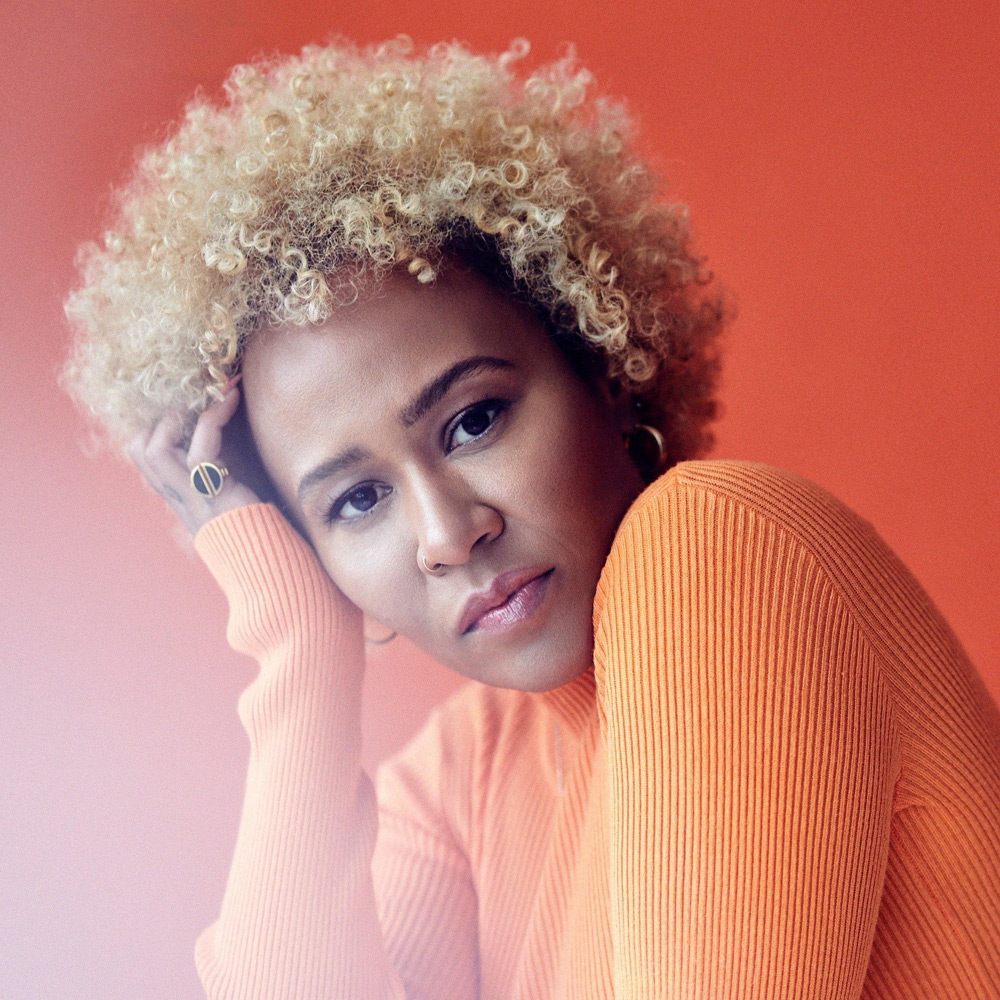 In 2012, a few days before the release of her first album, British singer-songwriter Emeli Sande said in an interview: "These days nothing lasts. Music is like fast food – you're in, then out." However, throughout her decade-long career, Sande has shown that her own music is more like soul food. Her debut LP, "Our Version Of Events", had both, commercial and critical success. In the UK, it became the best-selling album of the year, which led to numerous awards for Emeli Sande, including Musician of the Year honors from Harper's Bazaar and British Album of the Year at the Brit Awards.
Compared to "Our Version Of Events" and its high-energy production with rolling hi-hats and plucky synths, the production of Sande's latest album, "Real Life", is stripped back. Often, the only instrumentation accompanying her voice is a cascading piano riff, steady drums, and background vocals. Although Sande's sound has shifted over the years, her passionate vocals and powerful lyrical content remains constant. On "Real Life", Sande proves that she doesn't need to rely on production that utilizes everything but the kitchen sink. Her vocals are the star of the show. They are strong and full-bodied, yet controlled. "Real Life" is a breath of fresh air among the heavy-handed production of today's mainstream music.
Throughout "Real Life", and her entire discography, Sande offers a beacon of inspiration to her listeners. An overall theme of loving yourself despite hardships rings true throughout the entirety of "Real Life". "You Are Not Alone" speaks to the anxiety-ridden, frustrated individual who is constantly bombarded by the depressing news of the world. Many of us are just looking to be heard, and Sande offers a compassionate, listening ear. "Sparrow" is a tale of resilience, a hopeful voice from the other side of darkness. "Shine" encourages the listener to let love lead. Many of us look towards the world for happiness and reassurance, while Sande suggests the listener looks internally. Although each song focuses on the overall theme from a separate angle, they all offer a similar positive vibe.
On "Real Life", Sande provides varying levels of energy that make listening to the album enticing from start to finish. As a song begins, she will often sing with just one instrument to accompany her voice. Listening to Sande feels like a jazz night at a local coffee shop. Toward the end of a track, the instrumentation becomes more complex and the background vocals add a powerful gospel vibe to the song. The once modest jazz cafe night evolves into a stadium-sized concert event. But even though the energy grows as you listen, Sande's voice doesn't become muddled.
The gospel influence on "Real Life" is yet another thread that ties the project together. Although Sande's voice is powerful on its own, the addition of a gospel choir places the emotional power of the album onto another level. Throughout her discography, the artist has portrayed a clear image of resilience. Sande's music radiates infectious positivity, yet doesn't view life through rose-colored glasses. "Real Life" isn't without hardship, turmoil, or pain. Throughout the album, Sande reassures the listener there is light on the other side of darkness. And often, that's all the encouragement we need.

Written by Nia Simone McLeod
Nia Simone is a writer, content creator, video editor, and pop culture enthusiast from Richmond, Virginia. When she's not tapping away at her laptop, she's either curating her next great Spotify playlist or stuffing her face at the local pho shop. To read about Nia's endless adventures through nostalgic music, video games, and fashion, visit loveniasimone.com or follow her on social media @loveniasimone