Common allows Love to lead the way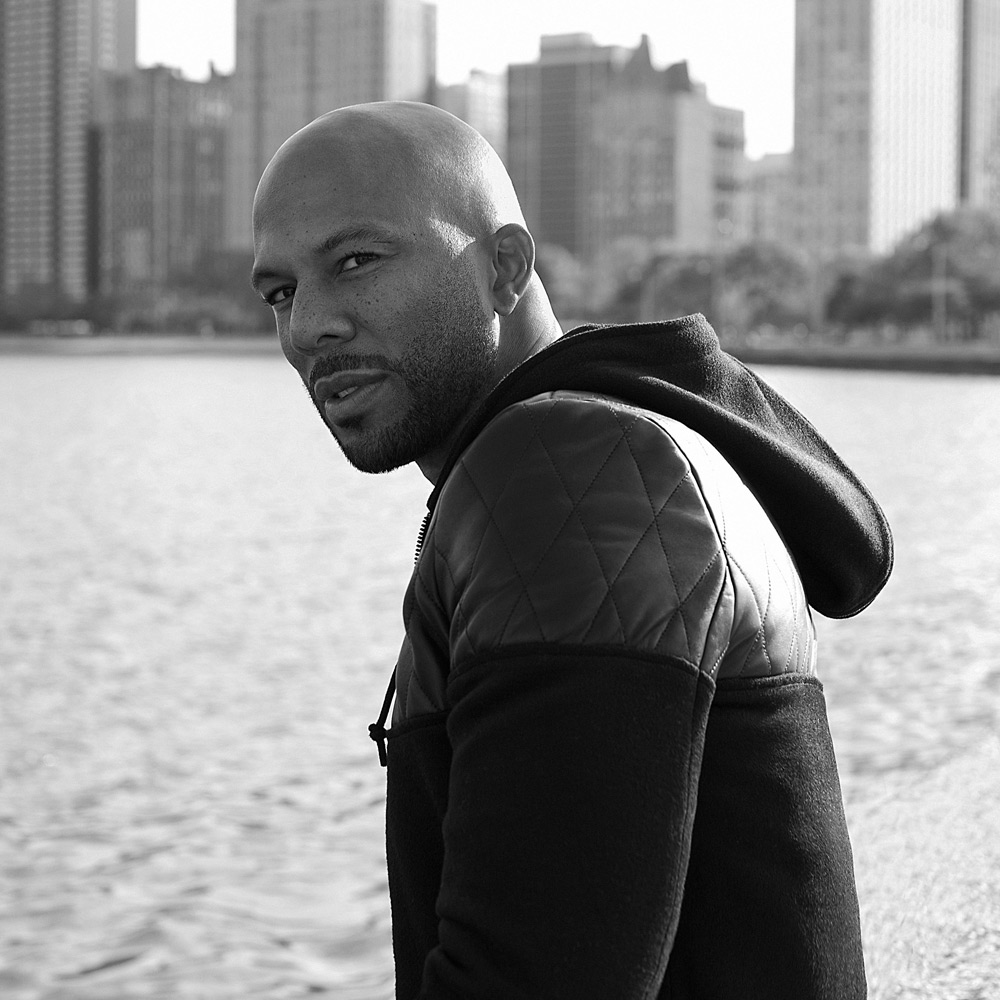 It's been over 25 years since he released his debut album, "Can I Borrow A Dollar?", and eleven albums later, Common doesn't look like he is about to hit the brakes anytime soon. It's hard not to pay attention to a Common song when it comes on. He has that very deep, powerful voice that cuts right through and hits all the sweet spots in your eardrums. Common has always loved to rap as he writes in his memoir, "Let Love Have The Last Word". "I've been rapping for more than twenty-five years now. I would rap for free. I would rap if I lived on the streets. I would rap if I was a preacher, a prisoner, or a politician." Common's evolution as an artist has been nothing short of groundbreaking.
From gaining underground notoriety in the 90s with songs like "Take It EZ" and "Soul By The Pound", he joined forces with the monumental neo-soul and alternative hip-hop group Soulquarians with the release of his album "Like Water For Chocolate" at the turn of the millennium, marking the genesis of his mainstream success. His contribution on Erykah Badu's "Love Of My Life (An Ode To Hip-Hop)" earned him his first Grammy Award. Following the success of those records and the not so well-received "Electric Circus", Common got together with Kanye West to produce his 2005 album, "Be". The LP debuted at number two on the US Billboard charts, grabbed four Grammy nominations, and became his best-selling album. In 2008, he took home his second Grammy with the song "Southside" featuring Kanye West.
With such an illustrious music career, Common has his footsteps engraved on the path of hip-hop legends. However, it seemed this success did not quite satisfy his artistic hunger enough when he ventured into acting, appearing in sitcoms like "Girlfriends" and "One on One", as well as on the big screen, in movies like "American Gangster" and "Street Kings". With such a cool voice and a physique like his, Common clearly belongs in front of the camera. He went on to star in many other movies, including "Now You See Me", "Run All Night", and "LUV".
In his most iconic role to date, he played James Bevel in the Martin Luther King Jr. biopic "Selma" directed by Ava DuVernay. Common collaborated with John Legend to make the theme song, "Glory", which won the Golden Globe and Academy Award for Best Original Song, and earned him his third Grammy. But behind all the success and glory (pun intended) is a man who has had to wrestle through life with issues of love and fatherhood.
Common decided to raise the curtain and give us a peek into that part of his life on his new album, "Let Love". He gets very personal on this album about his struggle to find love and forgiveness in his life. The soulful sound of ambient Rhodes and sophisticated jazzy chord progressions with old-school Dilla-esque drum patterns allow Common's introspective lyrics to shine throughout the album. "HER Love", a sequel to the song "I Used To Love H.E.R.", skillfully expresses love for hip-hop personified as a beautiful woman. Together with Canadian singer Daniel Caesar, he's flying on the wings of a beat by the great J Dilla.
Common delves into his relationship with his daughter on "Show Me That You Love", talking about the price of pursuing greatness and the trade-off between having a successful career and being present in his daughter's life. "I'm proud of the work I've done throughout my career, and I give back whenever I can, in time, in money, and in effort, and yet my daughter, Omoye, questioned my love for her, questioned whether or not I fight to be present in her life, make the effort to be there as often as I can do." he wrote in his memoir. The song goes straight for the heart with its chill piano chords and laid-back drums married with Common's conscious and reflective lyricism. He partners with soul singer Jill Scott whose beautiful soothing vocals offer the needed dose of emotion to lift those goosebumps on your skin.
Common comes with aggression on "Hercules" where he just raps freely without holding back. He brought Swizz Beatz on to add some spice to the song. On "Memories Of Home", Common touches on issues of child abuse while recounting his own experience of being molested. He then tells a tragic story of infidelity and revenge on "Fifth Story". The song "Forever Your Love", which features BJ The Chicago Kid, talks about the love he has for his mother. "They say we don't get to choose our mothers / Somehow I know our souls chose each other", he raps. I must admit, that line hit home. Leon Bridges comes together with Jonathan McReynolds and Common, of course, to give the album a beautiful resolution on "God Is Love".
Common expands on this concept in his book. He writes "God never leaves us. God never lets us down. And God's love is unquestioned, our doubts notwithstanding. Have I ever doubted God's love for me? It's hard to say. Intellectually, I knew God's love was everlasting, but sometimes that was cold comfort during my difficulties, my problems when all I could see before me were the challenges I had to endure and eventually master".
Let Love is the clear demonstration of a master at work. The fluidity with which each song flows into the next is spot on and can only be described as musical alchemy. In a time where there is a lot of conversation about masculinity, especially in the African-American community, it's great to hear an icon like Common speak through his music with such openness and sensitivity. Common practically shows what beauty exists in us if only we "Let Love Have The Last Word".

Written by Leslie Addo
Leslie is a writer, guitarist, and music producer from Accra, Ghana, with a Bachelor of Arts degree in Economics, and a very unimpressive track record of making terrible smoothies. You can find him on Instagram @_lesplay, where he is either trying too hard to look cool with his guitar or posting videos of himself making bad smoothies and tasting them with a frown.