Grace Carter's Music turns the Darkness to Light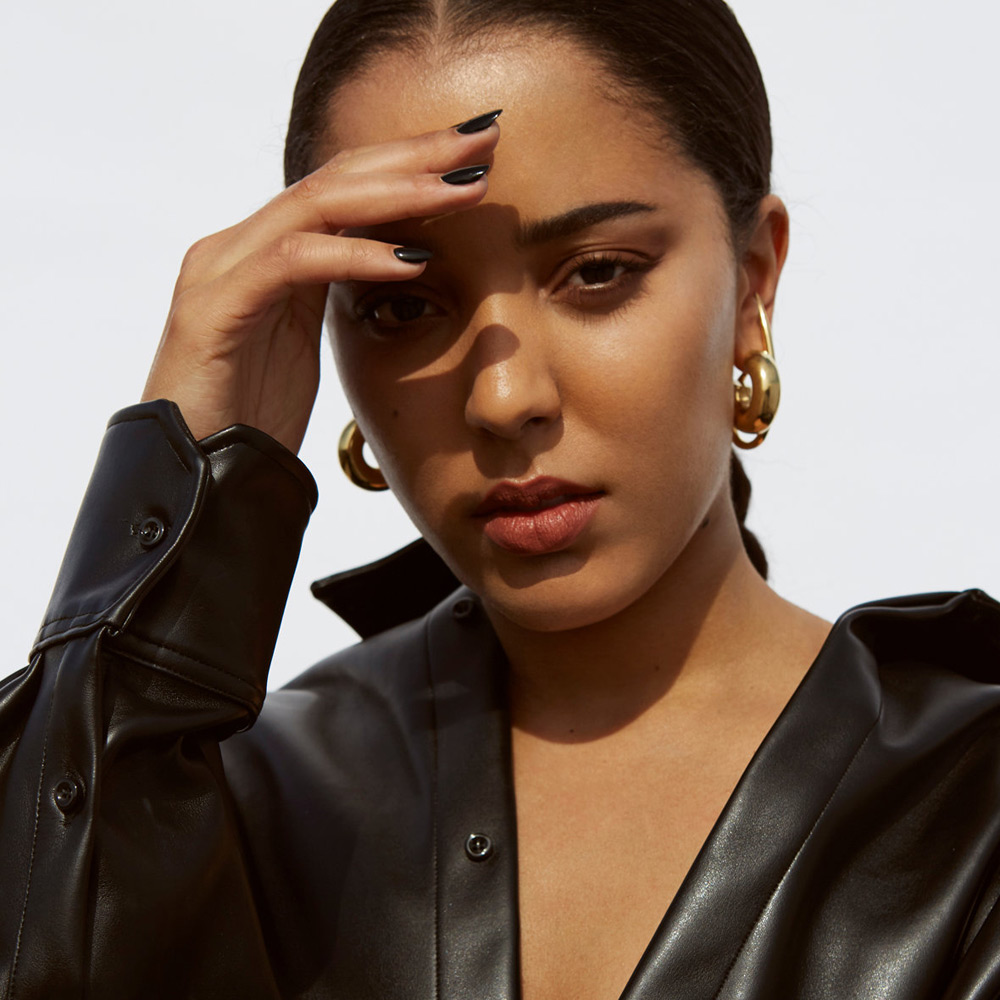 British singer and songwriter Grace Carter could be the "Saving Grace" in this topsy-turvy world. The songs she has published so far, like her 2017 debut single "Silence" and other piano-inspired releases like "Heal Me", undress vulnerability to the bone, daring listeners to shed their worn heartache and beat new life into the heart space. Her acclaimed 2018 release, "Why Her Not Me", is a pile driver that breaks through even the hardest of hearts. A song of deep pain, rejection and abandonment written on the day she found out her father had another family. There is an emotional strength evident in this artist extraordinaire, characterized by her ability to translate and transmute anguish to melodic beauty. Her 2019 single, "Don't Hurt Like It Used To", punctuates the deft strength of her vocals and songwriting to deliver the one-two knockout punch. In this instance, she demonstrates the dignity to move forward and rise again.
Growing up in a London household with a solo mother and a detached father, Carter started making music from the age of 13, and songwriting provided her with a nurturing safe and easy space to channel the anger and pain she has made mention of in previous interviews. She is a generational model of authenticity, inspiring fellow millennials with her soulful songs, relatable persona and body positive social media content. There is an evident maturity to Grace Carter's music that takes accountability for her place in creative and positive change in the media landscape.
Carter has earned distinction from her music peers and critics alike, and placed third in the BBC Music Sound of 2019 new talent showcase. In June, she released a cover of the dark Chris Isaak classic "Wicked Game". The stylish piano melody, accompanied by her stark vocals, hit the mark with British viewers of the reality show Love Island, who Shazamed the song to record-setting numbers on Apple's popular music discovery app in a one-day frenzy after it appeared on the show. From her career beginnings, opening for artists like Dua Lipa, Haim, and Rag'n'Bone Man, Carter has turned into a headliner of increasing stature in the music world. She has been on an extensive touring schedule that has included festival and concert dates across the UK and mainland Europe, and for this month she has scheduled more shows in Europe, plus Asia and the United States.

Written by Lynette Diaz
Lynette has championed women in music since the mid-2000s, starting with the founding of the New Zealand Women's Acoustic Collective and Femacoustica Radio Show. She is the current host of The Creative Spear podcast. She enjoys performing her own music and exploring nature and photography in the coastal areas near Wellington, New Zealand. More on Lynette at lynettediaz.com
Photo by Nicole Nodland