Charlie Cunningham explores a Variety of intricate Emotions on his new Album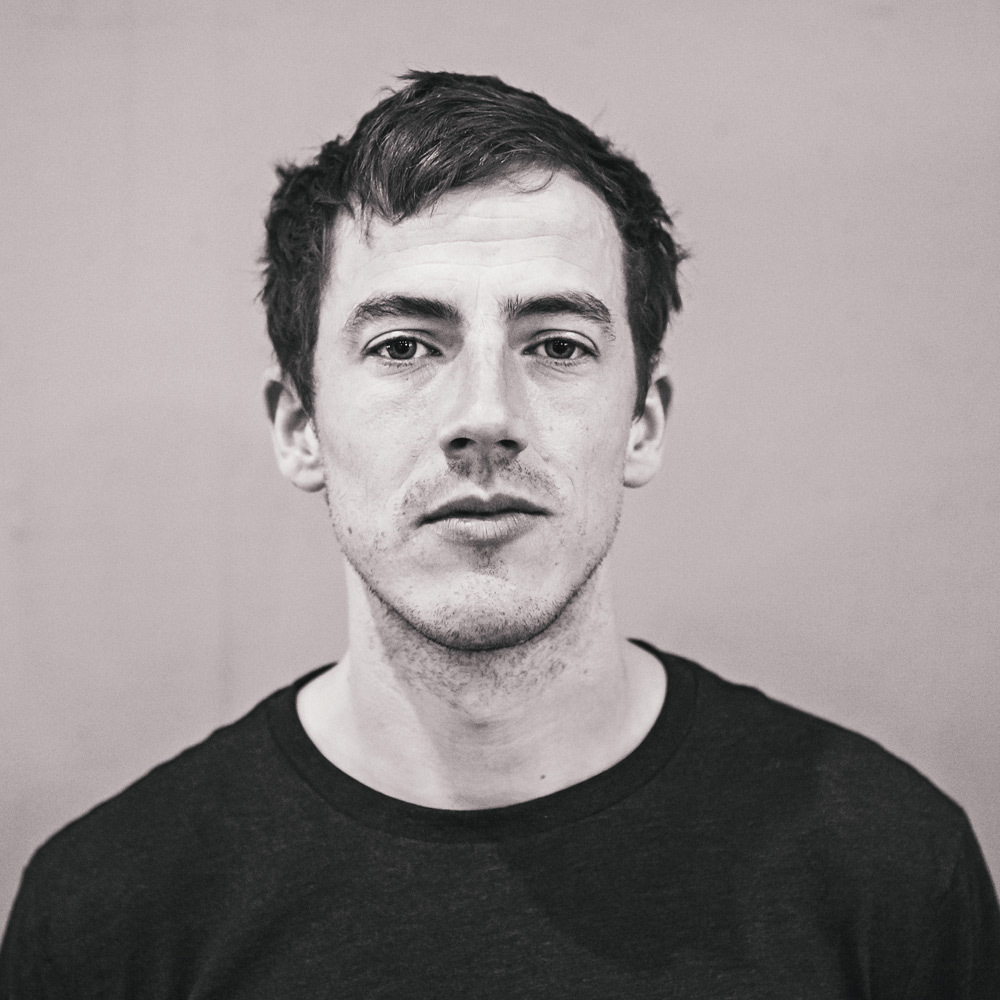 In early 2017, Charlie Cunningham announced his presence as an inventive singer-songwriter to watch, with his debut album, "Lines". The Bedfordshire-born and London-based artist captivated with intimate lyrics and agile guitar playing, using a unique guitar-tapping technique that he learned and perfected on a two-year sojourn in Spain. Cunningham's impressive debut LP earned him the Album Of The Year Award at the Pop Awards 2018. His songs have since been streamed several hundred million times and he has scheduled another world tour this year. With his just-released second full-length record, "Permanent Way", Charlie Cunningham builds upon the elements that lead to his success without sacrificing his dynamic, exploratory style.
Sonically, there's a lot of continuity between "Lines" and "Permanent Way". Cunningham relies upon his masterful, sensual guitar playing to guide his songs and often supplements his melodies with earthy, percussive guitar taps. "Permanent Way" ventures out further than "Lines" did, though. While Cunningham was happy to rely upon his guitar on "Lines", on "Permanent Way", he situates his guitar alongside atmospheric synths and capacious production. His sophomore album feels expansive and free – like a cool summer night in the countryside.
Charlie Cunningham views himself as a private person and "Permanent Way" seems to support this perception. His lyrics betray an impulse to reveal himself fully. But this impulse is juxtaposed with a fear of disclosing too much. The result of this juxtaposition is thrilling: Cunningham is cryptic and imagistic, painting collages of incomprehensible emotional states, bleary frustrations, and ambiguous plans for growth and renewal.
Like the cover art of his album and singles, Cunningham's lyrics are indeterminate and gauzy, but that's not to say they're ineffective. Instead, they culminate to communicate the need for solitude and love. Cunningham tells a lover to leave him alone, but not to go too far. He also battles his own mind, telling it to slow down and find rest. Much of Cunningham's lyrics allude to the power of finding space for himself as a method to strengthen himself to face his daily struggles, which he often presents as opportunities not for complaint, but growth.
Much of "Permanent Way" is cautiously hopeful, in that Cunningham occasionally knows the answers to questions that confound him: on "Monster" he knows that he and his partner's relationship is deteriorating because they can't communicate their deepest insecurities, on "Sink In" he rhapsodizes about the importance of self-discovery as a means to heal emotionally, on "Headlights" he feebly offers an apology to his left lover, but knows that he's making the right decision. Cunningham describes scenarios of sadness and despair, but looks to the future with hope.
On "Permanent Way", these elements coalesce to create a deeply introspective, inchoate vision of our present age. His spacious production – grounded by guitar and soft, sultry voice – offers space for reflection and meditation as he describes the things of the world that ail him. Although he does offer a few pointers about how to live, Cunningham seems content to allow his listener to join him to float in a deluge of artful, emotional confusion. Cunningham doesn't often reveal the specifics of his emotional states, but his representation of them is comforting and memorable.

Written by Josiah Nelson
Josiah holds a Bachelor of Arts degree in English. When he's not reading, writing, or biting his nails, he's working at his local library, where he shelves books and works up the courage to shush patrons. He currently lives on the Canadian prairies. To see more of his writing, check out twitter.com/josiahhnelson
Photo by Hella Wittenberg