Natasha Barnes: from Musical Theater to Recording Artist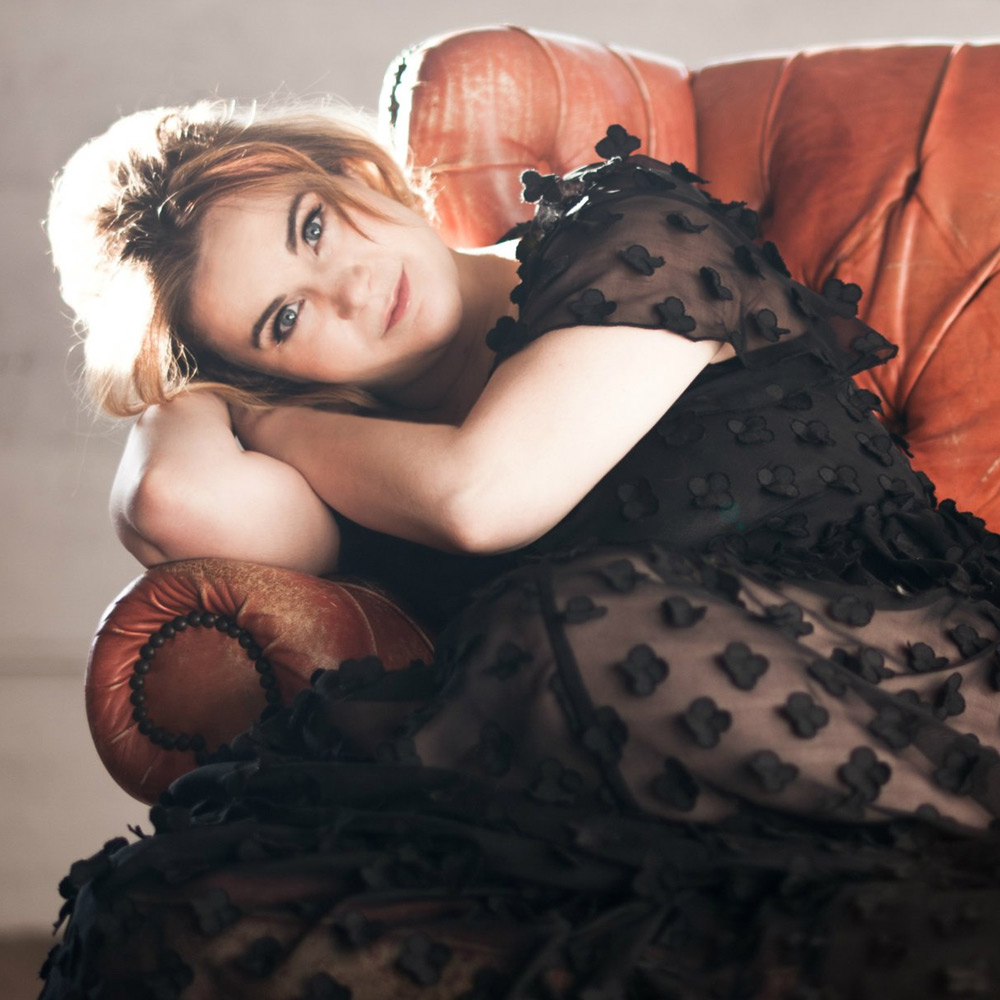 "I don't think I've ever sung as Natasha Barnes before." The musical theater starlet who shot to fame after taking over the role of Fanny Brice in West End's Funny Girl always wanted to be a performer. She booked her first professional starring role in the BBC radio play of Alice Through The Looking Glass at the age of ten. Her stage debut, however, wouldn't be until eight years later in the musical Spring Awakening, which would lead to the role of a lifetime in the Broadway classic Funny Girl. Unlike most stage performers, Barnes had not formally studied acting and drama, so her early years on the West End were spent honing her chops as a stage actress and learning the Great American Songbook. Playing the classic role of the vaudeville comedienne originated by Barbra Streisand was never something she'd planned on accomplishing. This would be a recurring theme in her professional life. But when headliner Sheridan Smith dropped out of the show, all of the stars aligned to pave the way for Natasha Barnes to take over and step into her destiny. Being exceptionally noted as "a 5 star critical wonder", she is considered "a sensation in her own right" with an "irresistible charisma" and "twinkling mischief".
Much like the goal to play Fanny Brice, the decision to record an album wasn't entirely one she'd been planning to make. Fate once again on her side, one night while on stage a scout from Sony Music was in the audience. Her commanding performance naturally piqued their interest. With an invitation to chat with the label executives, she accepted the opportunity to record a project, her debut album "Real", that would represent her own style and musical sensibility. For Barnes, this would give her the chance to not only interpret classic musical theater songs, as she does in her day job, but to perform material of her choosing that has largely never been heard before. Recording in a home studio and making song choices with her producer friend created an eclectic, honest space for the album to take its time and unfold. It felt surreal to complete the album because her team spent so much time working on it. She laid the vocals just before heading off on tour with Funny Girl, which taught her that vocal wise, she would need to deliver the songs in a different way. Singing on stage for musical theater doesn't always translate to the best studio performance. But with live instrumentation, the experience was incredibly authentic, and as you listen, Natasha wants it to feel like she's sitting in your living room singing to you.
Along with this new phase of becoming a recording artist, Ms. Barnes will soon become a mother, expecting her first child later in 2018. With the album complete and finally released, there is a sense of empowerment that she's never experienced before. At the same time, keeping the album under wraps until it was time to be released was in many ways paralleled to learning she was going to have a baby and the moments she'd had before announcing the news. Expressing the gratitude of anticipating the love she'll share with her new bundle of joy, Natasha Barnes is convinced that motherhood, following the success of "Real", will far supersede the fanfare of the stage.

Written by Mai Perkins
Originally from Los Angeles, Mai Perkins is living a genuine bona fide love affair with NYC and the music that keeps its spirit moving. While spending the majority of the last decade in Brooklyn, many of her adventures around the globe are documented on her blog: Mai On The Move! www.MaiOnTheMove.com
Photo by Oliver Prout