Lindsey Stirling Is Beating The Odds Outside Of The Artistic Box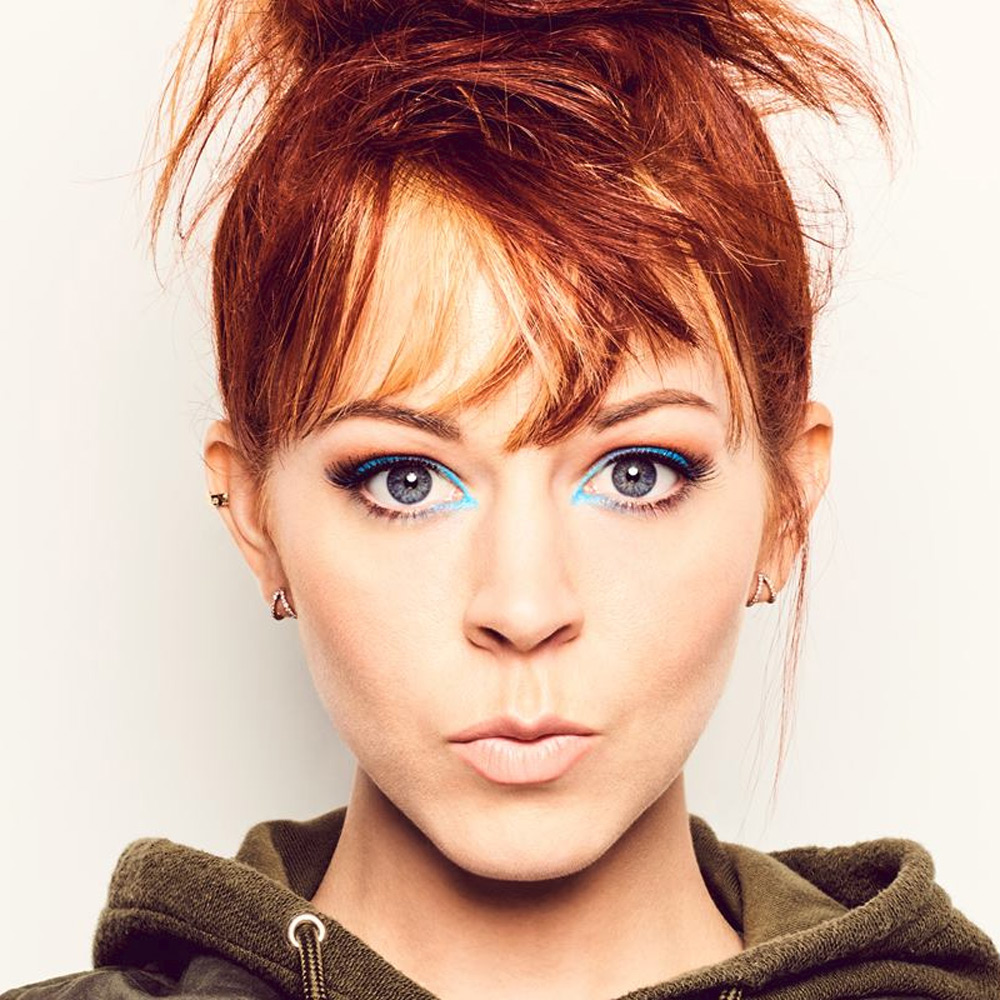 Electronic violinist Lindsey Stirling perfected the art of marching to her own beat long before she became a viral internet sensation. Widely discussed in her memoir, co-authored with her sister Brooke, The Only Pirate At The Party reached The New York Times Top Ten Bestsellers list and highlights the most memorable moments of her early life as a budding musician, through a fateful appearance on America's Got Talent before her rise to stardom. When it comes to her career as an EDM artist, Lindsey Stirling credits AGT as a great learning experience and one of the hardest things she's ever done. In 2010 her journey on season five of the show ended during the quarter-finals when the three judges provided harsh critique of her hip-hop-inspired instrumental song and dance performance. Yet being voted off of the show provided that ultimate underdog moment, allowing her space to cultivate the professional journey she actually wanted, and to grow into the performance artist she was destined to be. In 2012 Lindsey Stirling started touring the world performing her live show, a combination of original EDM violin compositions with her modern dance and high-octane multimedia visuals, and in 2014 she was invited back to AGT to perform as a featured guest.
Her decision to transition from classical to using the violin to play popular music came at a point when Lindsey was really burnt out. She began jamming to songs on the radio and playing with local bands which reinvigorated her passion for the violin, eventually leading to the sound she has come to be known for. As with any musical artist, her initial goal was to sign with a record label, but was constantly told that it would never work because, as a violinist, she was too outside of the box. That is until, she once joked, as a reject of the entertainment industry she discovered the land of YouTube where there is a niche and an audience for anyone. Through the platform, there was no pressure to compromise on her music or her artistic vision, so she kept writing and creating, using this channel to garner over a billion views for her visually stunning videos, and released music via iTunes for the millions of followers she calls Stirlingites.
Finding the right management team, she made it clear that she no longer sought signing with a traditional record label, and reaffirmed that being an internet personality would ensure her pathway to pop stardom. With many milestones now behind her, on August 19th Lindsey's third studio-recorded album, Brave Enough, was independently released and features well-known pop artists and EDM producers. Seeing this project as a continuation of her last album, Shatter Me, which metaphorically represented breaking free of anorexia and depression, on this album she's written more lyrics for collaborations with vocalists and is experimenting with different sounds. The single "Something Wild" appears in the new Disney movie Pete's Dragon, which will inevitably open more doors for mainstream opportunity in Lindsey's world.
Though her professional success has seen an upward trajectory, it hasn't been all golden moments for the violinist. Her struggle with anorexia began in her late teenage years and snowballed into a major issue as she attended university. She felt isolated and alone going through the illness, ashamed to be vocal about the grip it had on her life. It took a long time to even realize for herself that she suffered from depression, but with the help of her mom, her religious faith, as well as counseling and therapy, she learned how to separate her incurable illness as a specific and distinct personality trait that she has taken control over. She continues to strive for happiness and mentally finds the peace to navigate life's stressors. "Positive and negative thoughts come all the time", she's said in interviews, "but it's up to you to decide which thoughts remain on the stage of your mind".
Lindsey's rise to popularity via the internet has motivated a lot of people, both old and young, to consider the violin outside of the classical music context. She is interested in creating a violin tutorial method using simplified versions of her compositions as a supplement to help students that are learning tradition classical violin method. However, Lindsey's style and skill level have received its fair share of criticism from the classical community and well-established violinists who simply have a higher degree of training. Yet, as she continues to improve on her technique and the quality of her sound as a violinist, there is no real limit to what Lindsey Stirling will accomplish beyond the world of YouTube with her electric violin and quirky sensibilities.

Written by Mai Perkins
Originally from Los Angeles, Mai Perkins is living a genuine bona fide love affair with NYC and the music that keeps its spirit moving. While spending the majority of the last decade in Brooklyn, many of her adventures around the globe are documented on her blog: Mai On The Move! www.MaiOnTheMove.com