Abiah: An Artist Reimagined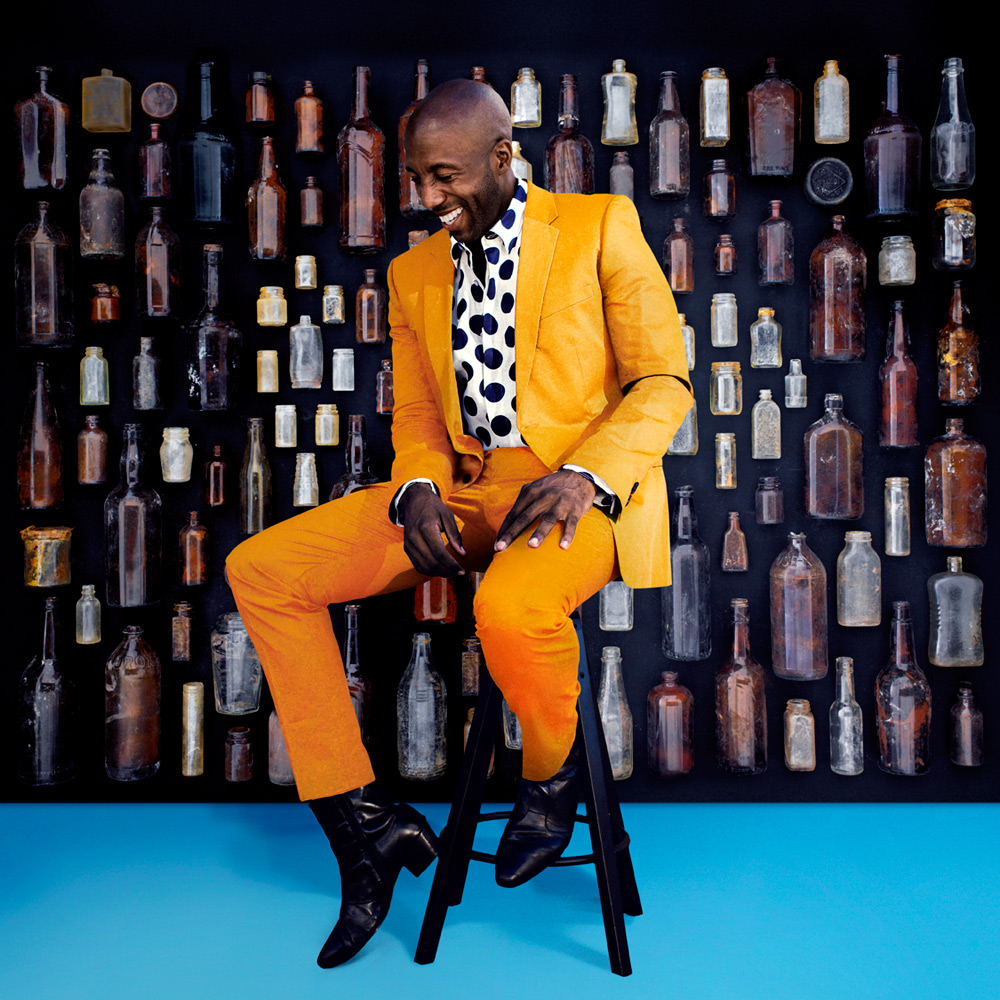 It's not often that an established artist gains the freedom to reinvent himself during the course of his career. Yet this is exactly what solo vocalist Jeremiah accomplished when he re-emerged onto the scene as Abiah in 2012. It is in the transformation from Jeremiah to Abiah that this story of courage and destiny unfolds. It is the tale of a life devoted to the mastery of music and vocal performance. It embodies a coming into maturity as a professional singer long after his formative years were devoted to the study of classical music and mimicking the sacred tonality of soulstress Anita Baker. But the journey to this point in Abiah's career has been no cakewalk. He was fortunate to experience critical success as a vocalist early in life, having graced the stage of an opera house in Northern Italy then making his Carnegie Hall debut at the age of 21. He sang background for iconic artists such as George Michael and Yolanda Adams before being courted by major labels to sign his first recording contract, every artist's dream. Only, as the age old story goes, that deal turned out to be exactly the wrong move for Jeremiah, artistically and in regards to business. Compromises were made that didn't sit well with his intuition and as a result he spent years fighting to get himself out of that contract.
All of this set the stage for the emergence of the indie artist Abiah. Performing these days solely under his surname, being of Ghanaian heritage, Jeremiah Abiah is completely settled into the profound purpose he's developed throughout this transformation. It was a phone call from a family member, who just so happens to be renowned jazz pianist Robert Glasper, that set the ball in motion to creating his first masterpiece, Life As A Ballad. The creative collaboration with Glasper and the band they put together gave him the confidence to form his own record label and find distribution for that album. Life As A Ballad is the first time as a recording artist that he was able to trust his creative gut and inner voice, a step he says is the most powerful thing that he could have done. Completing that project restored his faith in himself, trusting that what he brings to the table as an artist is enough. And what he brings, in the tradition of, say, Nina Simone or even John Mayer, is a legitimate, high caliber musical experience that leaves space for an audience to decide for itself what genre he falls under. Following 2012's Life As A Ballad was the 2014 re-release of his debut album Chasing Forever, which originally came out in 2006. All of this further solidified his coming into his own as the creator of conceptual and often times autobiographical songs with a certain authentic message.
Now that Abiah is in full swing as the artist he was destined to become, he returns this spring with his third independent album, Bottles. Much of the controlled vocal range and richness of delivery, as well as the poignant lyrical songwriting found on his two previous albums, is showcased on this project. The title comes from the introspective thought, "Are you content with your content?" Drawing a parallel between the pourable contents of a bottle and the inner qualities of man, Abiah confronts with the questions: What's in your bottle? We all contain something, what are you choosing to fill yourself up with? Remarking on his own bottled fortitude, he explains, "I want to fill up with love, and pour out love to other people." Every day as a vocal instructor he is pouring into artists about the technique of singing. He's pouring the ability to create meaningful work with each project he produces. He fills up with knowledge and expresses his faith as the main source of his contained gift. When asked what themes resonate with the songs he's written for Bottles, he replies, "Forgiveness, peace, love. About God. I want to fill God's presence in my life. That informs how I pour out everyday."
And out of that faith manifested one of the biggest miracles of this Bottles project, the artwork itself. Years earlier, while filming a music video at Dead Horse Bay in Brooklyn, he was walking and saw a landfill where shards of glass cluttered the surrounding area. As he walked, the sound of the water hitting the empty bottles created a musicality that evoked the name of his yet-to-be-written album. For four years he had been living with the title, praying and meditating on how to conceptualize it for the nine songs he would later write. When the album was complete, he started looking for inspiration for the cover art. Searching through photographs, he was drawn to a picture with tons of bottles, an image that spoke directly to him. Upon contacting the artist, he realized that these were very special bottles that, it turns out by mere happenstance, were collected in Dead Horse Bay where he'd gotten the inspiration for the album title. The connection brought him to tears as he was so in tune to the spirit of his calling. This powerful moment has become a testament to the right direction in which Abiah is continually led. And as the re-imagining further develops, audiences will receive the blessings of which he pours.

Written by Mai Perkins
Originally from Los Angeles, Mai Perkins is living a genuine bona fide love affair with NYC and the music that keeps its spirit moving. While spending the majority of the last decade in Brooklyn, many of her adventures around the globe are documented on her blog: Mai On The Move! www.MaiOnTheMove.com