Foxes connects Two Passions through One Love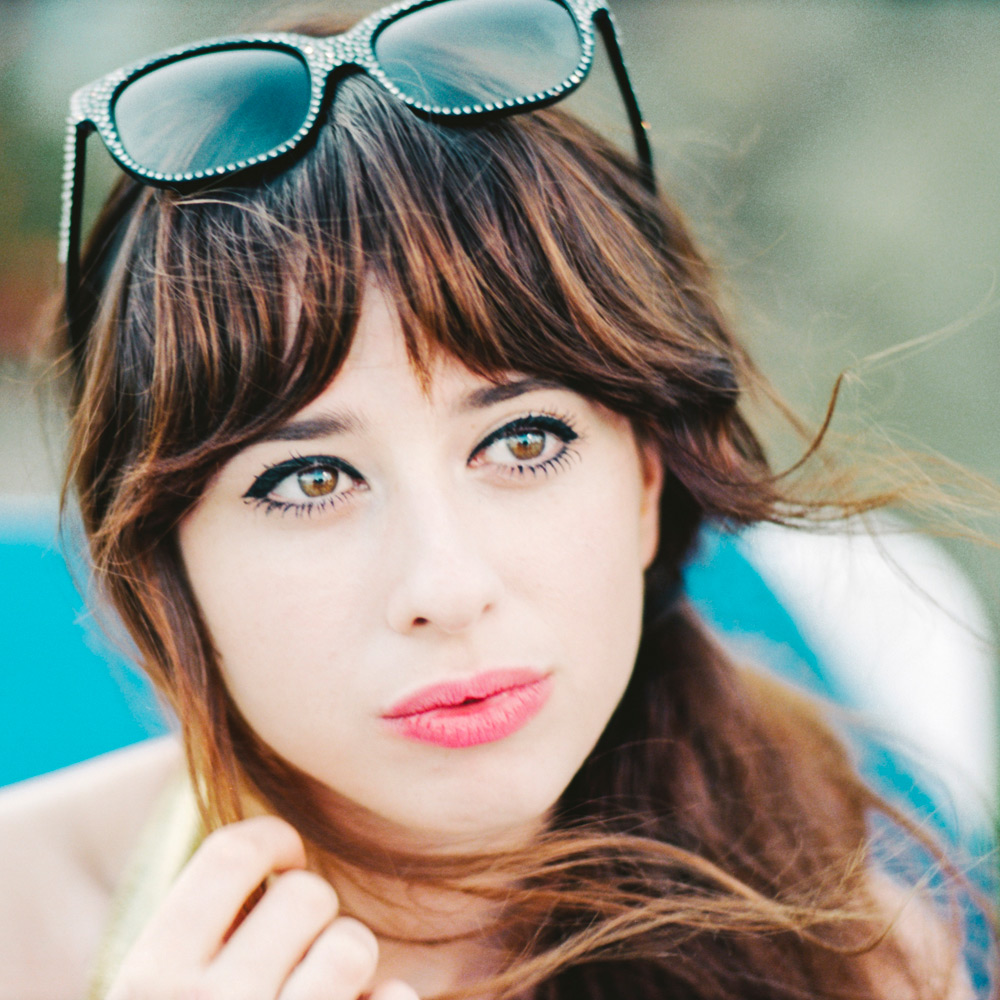 Singer and spokesmodel Foxes is a brand unto herself. Beyond her Grammy-winning music is her runway style, both inspired by her true love: film. Earlier this month, Foxes released her second album, All I Need. Recorded in the US, Sweden, and the UK, Foxes says, "I'm a lot more honest on this record." In a recent interview she called the process of this album very therapeutic. She wanted to show the powerful side of pain. The standout track for the artist is Feet Don't Fail Me Now. "It's an empowering song about me realizing I had to sort myself out – and I did. I picked myself up and found an inner strength."
Foxes calls her music experimental pop. Though she finds greater inspiration in film visuals than music, Foxes says dance music does influence her work. Perhaps it is no surprise then that her first Grammy was for Best Dance Recording. The song Clarity, created with DJ Zedd, took the category at the 56th Grammy Awards. Thinking a win unlikely, Foxes was nearly late to her own party. Across the street for a pint when the category was announced, it took a call from the event for her to run back in time to accept the award.
That same year she worked with Fall Out Boy on Just One Yesterday. The collaboration happened after Pete Wentz championed for her inclusion in a duet the group had planned for their album. "I was at a party when I heard her voice come over the loud speakers. It was like a movie. I was like, stop the party! Who is that girl?" Pharrell Williams can relate. He personally extended an invitation to open the European dates of his Dear Girl Tour after hearing her mashup of Happy.
The daughter of a vintage shop owner, Foxes hopes she's inherited her mom's genes. "Mum's always been super stylish." According to the fashion industry, she most definitely has. Foxes fronted the 2015 poster campaign for Fashion Targets Breast Cancer and has been awarded a number of fashion endorsements. Signed with an agency she has appeared in some of fashion's top magazines, is a regular at Fashion Week and has even designed her own tour couture. Asked about her unique style, Foxes says, "I like the sense of fun and freedom that clothes can give you."
Combining her passions, Foxes has performed as an Elle Magazine sessions act. She has also been nominated for a Breakthrough Award at the Glamour Awards and was named the face of the H&M Loves Music collection. Foxes says, "I love watching stuff like Romy and Michele's High School Reunion and copying all the outfits. I take a lot of inspiration from films and characters in films. It's sort of like being a different character every day."
Foxes credits soundtracks, and the movement of film, as inspiration for her music. She also sees movie characters as fashion icons. Perhaps it is no surprise then that Foxes has begun accumulating a few small screen credits of her own. In addition to having songs placed in her favorite television show, Gossip Girls, Foxes has, herself, made an appearance on Doctor Who.

Written by Sam Gilman
Sam I. Gilman is a music journalist who has been involved with the industry as a DJ, voice-over talent and on-air host for radio and TV stations around the globe. www.gilmansays.com