A Wolf Rises from the Ashes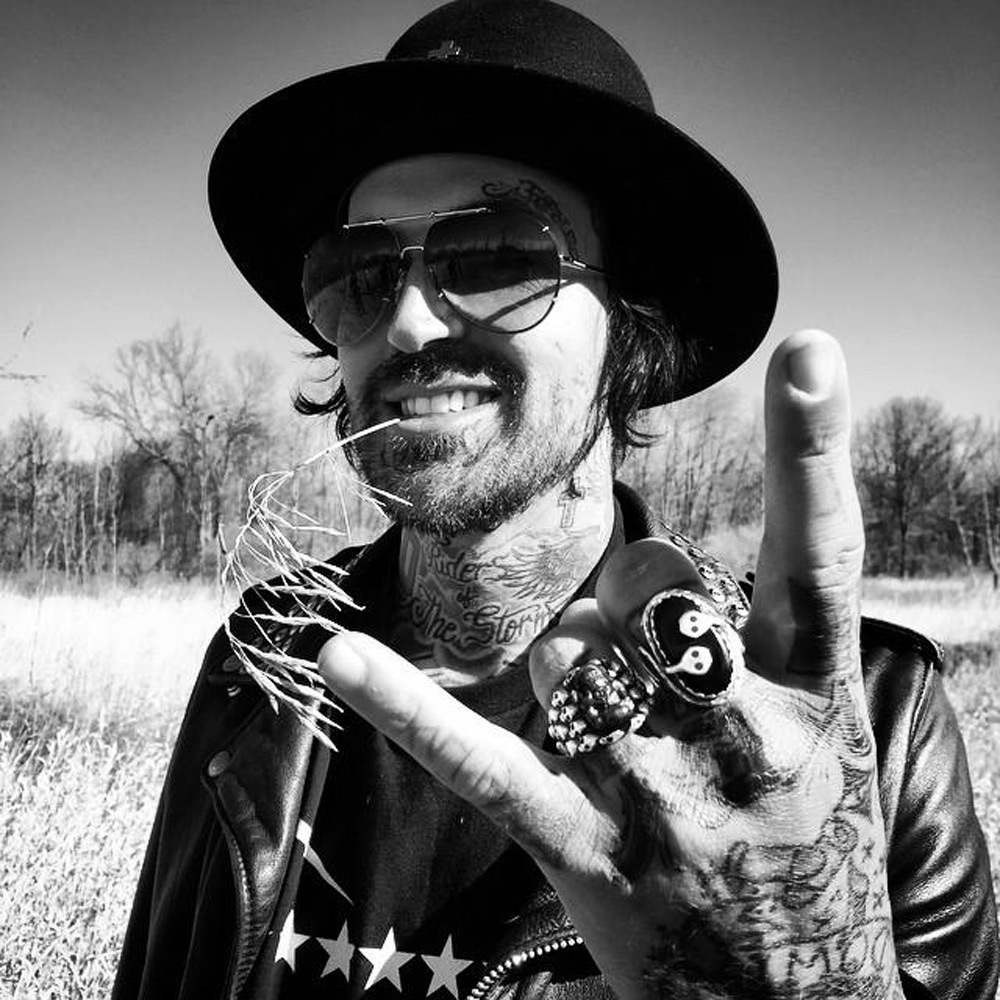 The Confederate Flag is a part of the fabric of where he's from. He was raised on Dukes of Hazzard in Alabama and Tennessee. His grandmother listened to Muddy Waters and Howling Wolf while making breakfast when he was a child. But it was Ice Cube's and Public Enemy's lyrics that inspired Yelawolf to write his first rap in 5th grade, an expression of creativity that would have ended up in a suspension from school, had Mamawolf not exposed her fangs in defense of his talent. It wouldn't be until years later, following a brief period of homelessness and finding sanctuary in the People's Park in Berkeley with other skater friends, that Yelawolf would break ground as one of XXL Magazine's Freshman Class picks of 2011.
Last Friday, Yelawolf hosted a listening party and live performance mini-set at Rough Trade in Williamsburg, Brooklyn, where fans could get their copies of his new album Love Story. And it was all love from the stage as the prolific artist welcomed long-time supporters, collaborators, industry VIPs and hyped fans while being backed by his fellow Slumericans, rocker Bones Owens on guitar and DJ Klever on turntables and tambourine. Donning a Stetson, dark shades and snakeskin boots, you got the sense of Yelawolf's Southern, blue collar sensibilities: the fact that, after a hard day's work, people like to show up to a dive bar with their folks and rock out to their favorite local band, or in this case, their favorite mix of hip-hop, country blues, and rock 'n' roll at New York City's largest record store.
It doesn't take long to see the duality of Yelawolf's intellectual 'light' side and his aggressive, survivalist 'dark' side as he's explained in the past. His stage name is in homage to his Native American father, a combination of the Cherokee word for 'sun', and the English word 'wolf'. Despite being Dixie to the heart, he was heavy into rock and skateboarding as a teenager, which opened a broader door and connected him, culturally, between the West Coast and New York. Artists like Andre 3000, Cee-Lo Green, and Mos Def further pushed him to appreciate multifarious expressions as an artist.
Yelawolf met Canadian songwriter and recording artist Fefe Dobson at Rob Dyrdek's Fantasy Factory where he was doing a show, and they became engaged in 2013. He says he saw her backstage and grabbed her by the belt loop, though she kept trying to run off, but now they're eyeballing a Halloween wedding. The fact that she's black is a non-issue as far as he's concerned, and when asked on a recent radio interview about his rationale for wearing the Confederate Flag as fashion, he says that with a little time, more self-awareness and respect for people, things will be alright, listing a number of black artists who have done the same. On the recent protests around the country and calls for justice towards Black victims of police brutality, he's said that it doesn't matter where you're from, whether flying a Dixie flag or flying an American flag, logic should set in like, 'hey man, that ain't cool, something's gotta happen'. At the end of the day, as was apparent at Rough Trade, anyone is welcomed to his show to vibe and party with him.
Over a decade in the making, Yelawolf is all about good times wrapped up in a few bottles of bourbon, late nights at his favorite bars in Nashville, the insanity of life on the road, adding to his meaningful tattoos, and evolving as an artist. It was after being homeless in Berkeley that he worked on a high-risk fishing boat out in the Bering Sea between Russia and the state of Alaska. Though he didn't make a lot of money and went through hell, he came home at the end of the season a completely changed person. And for the better, he says, because he was never the same after that. His 'Riders of the Storm', 'Glory over Pain', and Jesus piece tattoos across his neck, chest and back are reminders of that turning point and how far he's come since wasting days smoking weed on Telegraph Avenue. From Creek Water, his independent debut album in 2005, to the international success of Love Story in 2015, Yelawolf gives his audience the same deep rawness of an artist with a certain musical integrity, because as a writer he's always coming from an honest place. As for the live performance, he ended on a vibe that would make Johnny Cash proud.

Written by Mai Perkins
Originally from Los Angeles, Mai Perkins is living a genuine bona fide love affair with NYC and the music that keeps its spirit moving. While spending the majority of the last decade in Brooklyn, many of her adventures around the globe are documented on her blog: Mai On The Move! www.MaiOnTheMove.com