Mary J. Blige: The Queen of Breaking Boundaries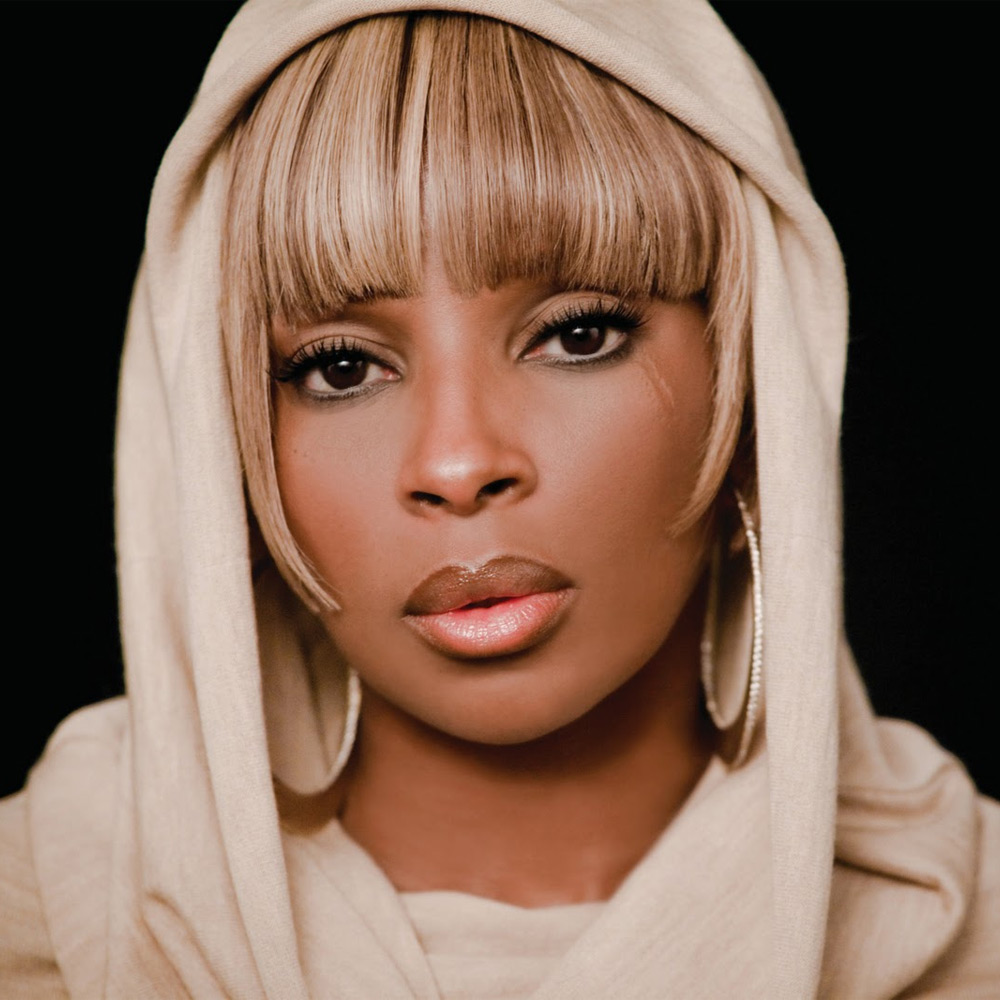 "I was never expected to do more, jump further, go the extra mile. But breaking boundaries happened for me the minute I left Yonkers… And I won't stop as long as I live." These words from The London Sessions documentary mark the journey of Mary J. Blige, the Queen of Hip Hop Soul, who, after twenty-five years in the game, would prefer to simply be called "The Queen". While generally reserved for Aretha Franklin, it is understandable why Ms. Blige feels the title also serves her well. She is the voice of a generation, worldwide. Mary has never been irrelevant to popular music. When What's The 411? debuted in 1992, she didn't anticipate that her career would span two decades (and counting). At 17, a high-school dropout ignorant of the business, Uptown Records founder and CEO Andre Harrell and A&R executive Sean "Puffy" Combs were the architects of Mary's early successes. Her debut album spawned five top ten singles and originated a brand new genre, Hip Hop Soul. While her next two records, 1994's My Life and 1997's Share My World, are platinum-selling classics, it is the abusive relationships with men and subsequent substance abuse that Mary endured early on and many years after becoming a recording artist, that shaped her as an artist. Through her representations of pain, drama, recovery, and self-love, fans from all walks of life continue to support the music of Mary J. Blige.
At this point in her career, Mary is concerned with breaking her own boundaries as an artist. Stretching out into producing and acting, she also has many coveted brand endorsements. While she's worked with Bono, Sting, George Michael and Elton John, she feels people have tried to keep her in a box as a singer. The upcoming album, The London Sessions (along with the accompanying documentary), is her opportunity to expand and grow as an artist. Her last two projects, A Mary Christmas in late 2013, and a soundtrack album for the recent romcom Think Like A Man Too, add to Mary J. Blige's long catalogue, which has garnered nine Grammy Awards over the years. The forthcoming album taps into the UK music scene in a way that American R&B artists rarely have done, by expanding into other genres like deep house, and this record is expected to show the true evolution of Blige as an artist.
Through the years, the now 43-year-old Mary J. Blige always remained true to who she is. Hip-hop in her DNA, she checks for artists from Black Moon to Drake and acknowledges Puff Daddy as her brother. Yet, she stands on the shoulders of divas like Chaka Khan, Anita Baker, Tina Marie, and of course, Aretha Franklin. Certain highlights in recent years like meeting President Barack Obama and First Lady Michelle at the White House, who are just as much her fans as she is theirs, shape what Mary feels she's capable of accomplishing during this next chapter of her career and life. Now an astute business woman navigating her career with her manager-husband, Kendu Isaacs, Mary is a messenger to all of her fans. Her mission is to pass on the wisdom to be gained within the details of her life. While she wants folks to dance, more importantly she wants people to find freedom in her music as her legacy is letting go of insecurity, abuse, betrayal, violence, molestation, and escaping dysfunction. With a strong spiritual foundation, she hopes that the faith to be encouraged by her testimony of overcoming will touch and inspire many listeners for generations to come.
Written by Mai Perkins
Originally from Los Angeles, Mai Perkins is currently living a decade long bona fide love affair with NYC and the music that keeps its spirit moving. Many of her adventures around the globe are documented on her blog: Mai On The Move! www.MaiOnTheMove.com