Leela James: A Diva Taking Care of Business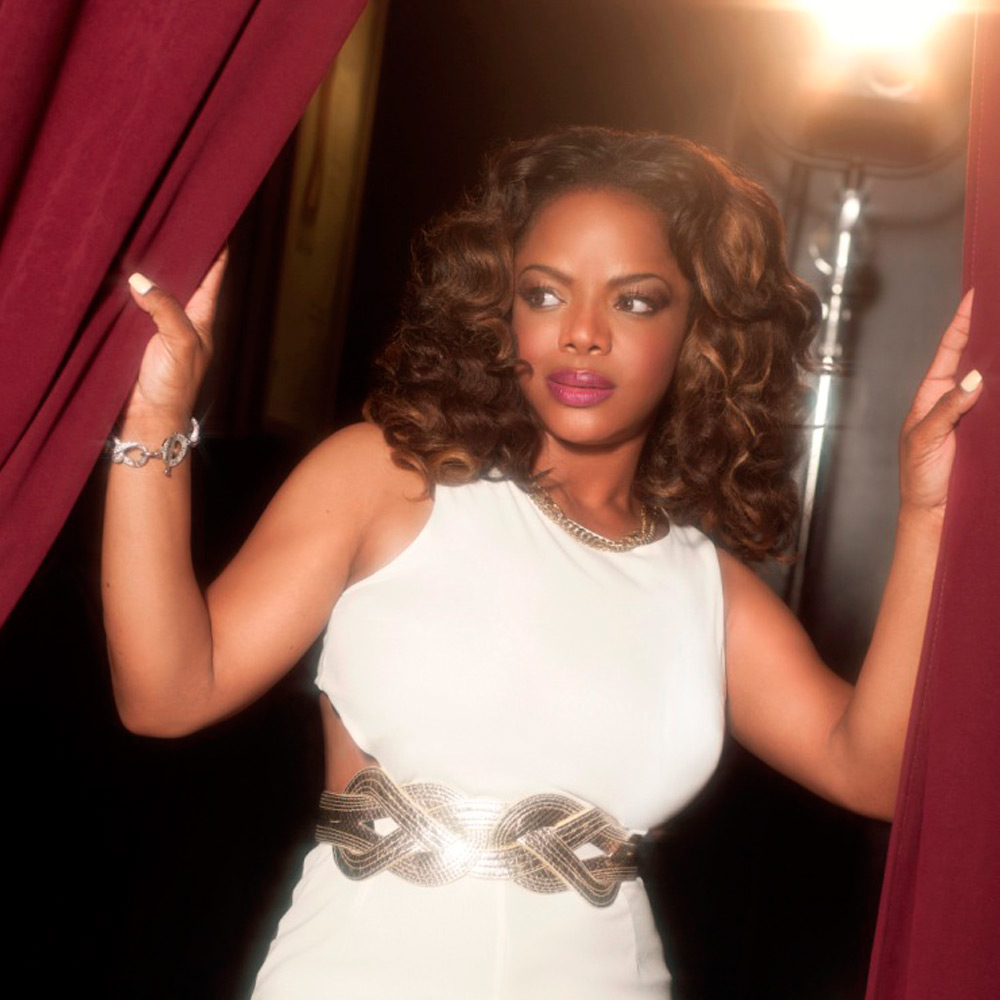 In the early days of Leela James' career of being a talented, bright-eyed and bushy-coiffed soul singer, the business side of the music industry wasn't something that her team had handled in the most profitable way. Looking back, she acknowledges that she has the quintessential artist story of being excited simply to sing in the big leagues. As a result, a lot of efforts were mismanaged, if not squandered during the five years between signing her first deal and the release of her debut album. Nine years later, she's all about business and performance, recognizing that the two go hand in hand to reap the kinds of success she is looking for. Part of the current Leela James business strategy, especially as it pertains to exposure and widening her fan base, comes with her decision to join the cast of R&B Divas: Los Angeles. The reality show follows her as she gears up to launch her fifth studio album, Fall For You, in early July.
Being "a real rhythm and blues singer", as she refers to herself in promos leading up to her R&B Divas debut, she actually fits what being an R&B diva is supposed to represent. Plus she was born and raised in LA, so joining the cast would seemingly be a no-brainer for a home town hero of sunny California. But a lot of soul searching was necessary before the powerhouse would decide to join the cast, admitting that she is "too grown" for the drama seen on a lot of reality shows. But business is business, after all, and recognizing that artists have to think outside of the box and be more creative with marketing and branding, once the opportunity presented itself she and her team agreed that the TV show would be a progressive platform to introduce the audience to the world of Leela James.
Noted for her raw, sultry rasp of a vocal performance, James is celebrated for falling into the tradition of timeless soul musicians like Etta James (to whom she has dedicated a tribute album in 2012), Mavis Staples and Tina Turner. She sings with true grit, especially for someone who was not born and raised in the South, where the delivery of powerhouse soul chops seem more standard issue than in the more laid back coastal flow of the West Coast. In the course of her career, she has covered many of the legends like James Brown and Bobby Womack, and her discography includes duets with icons like Ray Charles and contemporaries Anthony Hamilton and Raheem DeVaughn. The singer-songwriter, however, always stands by the message of her debut single in 2005, "Music", and maintains that she wants her own compositions to be a soul stirring experience where listeners can appreciate musicianship and production quality, as well as vocals, without the watered down effect.
So while her fan base may be considered small for someone who has been on the scene for well over a decade and continues on the grind as a self-made artist, Leela James remains a rising star. The one thing she is sure of is that the fans that she had for the first album are still thirsty for new music. Now she continues to evolve as an artist prepared for all that lies ahead on the industry forefront.
Written by Mai Perkins
Originally from Los Angeles, Mai Perkins is currently living a decade long bona fide love affair with NYC and the music that keeps its spirit moving. Many of her adventures around the globe are documented on her blog: Mai On The Move! www.MaiOnTheMove.com