Iggy Azalea Makes Her Way To Stardom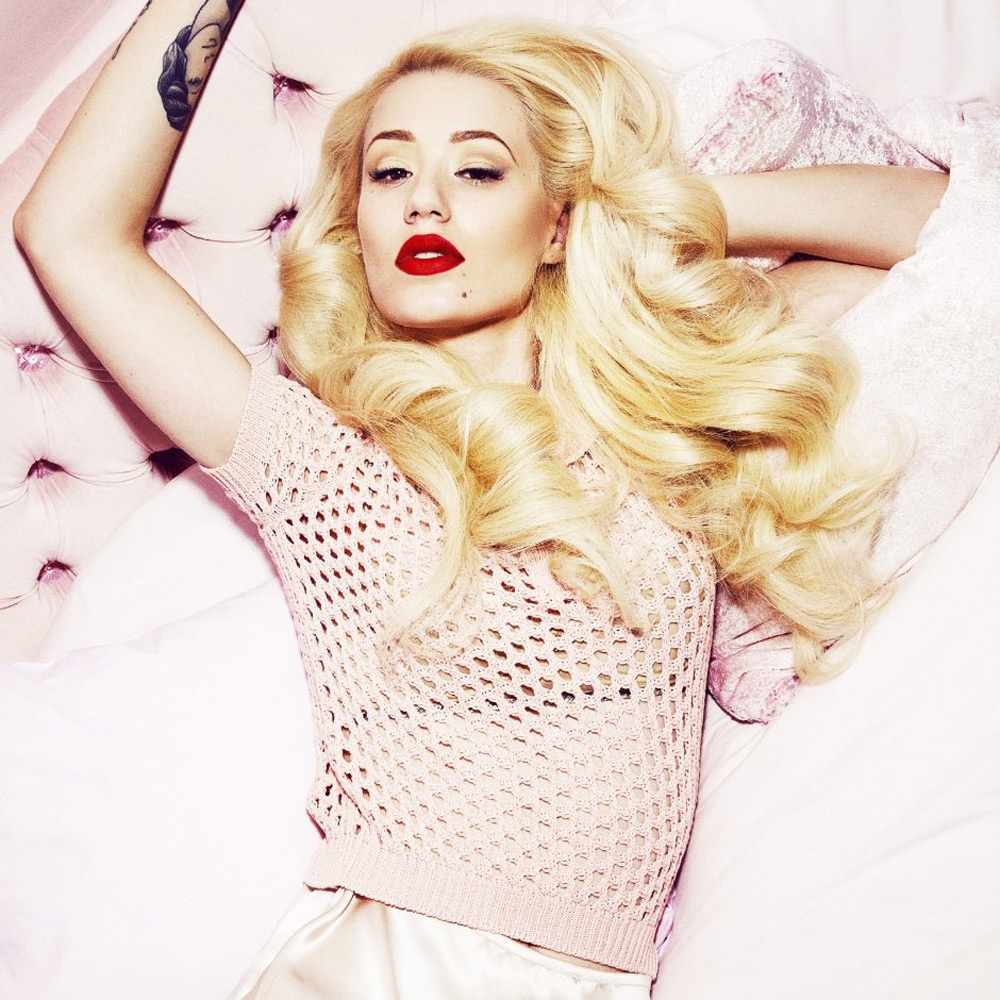 Iggy Azalea is the personification of self-fulfilling prophecy. Read the details of her early life in Australia, and you'll see the vision of creating her own girl group à la TLC at age 14, and taking on the persona of the gutsy Lisa 'Left Eye' Lopes with hopes of becoming a chart-topping pop star. At age 16 she dropped out of school, eventually making her way to the US determined to get a deal that would put her on top. While the road has been incredibly bumpy due to label disputes, she is finally reaching her star potential after years of grinding to make a way for herself. Since moving to the States to pursue stardom in the way of being a Hip Hop artist, Iggy Azalea released her first mixtape 'Ignorant Art' in 2011, making her an internet sensation with the help of her music video for the song 'Pu$$y'. Due to the ongoing label disputes and her postponed debut album, she released the EP 'Glory' and follow-up mixtape 'TrapGold' in 2012.
Iggy Azalea, whose original name – Amethyst Amelia Kelly – has star quality in and of itself, made the XXL Magazine's Top Freshman category in 2012 and has performed as opening act for recent Rita Ora, Nas and Beyonce tours. In April 2014, Azalea finally released her album 'The New Classic', debuting number three on the Billboard album charts, making it the highest-charting album by a female rapper since Nicki Minaj's Pink Friday: Roman Reloaded. Azalea currently tops the Billboard single charts with her song 'Fancy' featuring Charli XCX, the first all-female collaboration to top the charts since 'Lady Marmalade' by Christina Aguilera, Lil' Kim, Mya and Pink. Iggy Azalea taps into 90's pop culture heavily with big-budget video concepts, recreating movies like 'Clueless' for her hit song 'Fancy'.
Iggy Azalea, who also models for Levi Jeans, had a high-profile relationship with rapper A$AP Rocky and has embraced the Southern style of rapping, stating: 'The people who taught me to rap are all from the South and so was the music I had listened to as a teen.' Missy Elliott is the female rapper who she is influenced by and admires the most. She also mentioned that she was obsessed with 2Pac. Most of Azalea's songs are electronic dance cuts with hardcore hip-hop lyrics, a niche where she is taking charge big time. Iggy Azalea's fan base is deep and her vibe as a rapper has earned her a slew of award nominations.
Written by Mai Perkins
Originally from Los Angeles, Mai Perkins is currently living a decade long bona fide love affair with NYC and the music that keeps its spirit moving. Many of her adventures around the globe are documented on her blog: Mai On The Move! www.MaiOnTheMove.com