Carlos Santana's Longevity and Love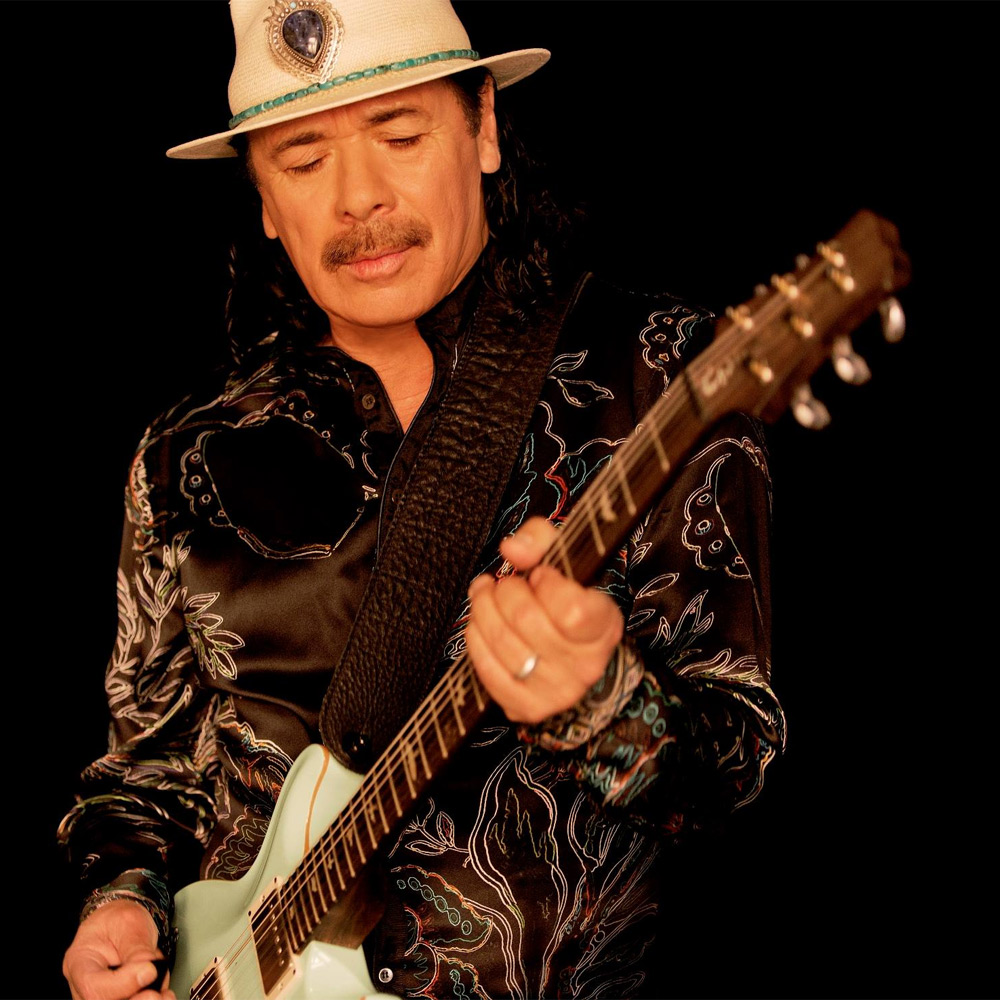 The Grammy Award-winning guitar guru Carlos Santana is set to release his next major album, Corazón, on May 6th, a record that will be his first bona fide love letter specifically to his Latin roots. Considered one of the world's best-known musical signatures, Santana began delivering his form of musical message in California during the 1960s with his band making waves at Woodstock in 1969. Pioneering an indelible sound that fuses rock, blues, and African rhythms with Latin music, he is one of the most critically acclaimed guitarists in the world and noted in the list of 100 greatest of all times. Listening to his records you get the ambiance of el barrio, familiar shanty towns, and the hoods we call home and in the sentiments of Mr. Santana, each song he records echoes the spirit of what's really going on in the streets. With such a mastermind authenticity, there's no question as to how he's garnered ten Grammy Awards and three Latin Grammys during his forty eight year career.
Santana's vision resonates in the motivation that people should complement one another as he still believes in the power of the Beatles 'All We Need Is Love' and Bob Marley's 'One Love', hence christening his newest album with the Spanish word for 'heart'. He continues to create music with innocent new excitement and doesn't anticipate stopping anytime soon. Recent reports indicate that he is planning his next studio album, Santana IV, a follow up to 1971's Santana III, with original band members, Jose Chepito Areas, Gregg Rolie, Mike Carabello and Michael Shrieve, who as a group have been inducted into the Rock & Roll Hall of Fame. With the Santana IV album, it is likely they will pick up from the era of classics like 'Evil Ways', 'Black Magic Woman' and 'No One to Depend On'.
Another aspect of Santana's legacy that is little known happens to be his Milagro Foundation, whose mission is to support underserved and underrepresented children around the world in the areas of education, health and the arts. Moving from the notion that music is used merely to entertain and inspire, his foundation raises consciousness and gives hope by nurturing children, whom he calls miracles, in mind, body and spirit. Their international charitable work includes read-aloud volunteers, building schools, the Home Away from Homelessness program, and the Ubuntu educational fund. With a hand in the fashion world as well, his shoe brand, Carlos by Carlos Santana, gives women options for the most stylish footwear and a portion of the proceeds is donated to the Milagro Foundation.
Written by Mai Perkins
Originally from Los Angeles, Mai Perkins is currently living a decade long bona fide love affair with NYC and the music that keeps its spirit moving. Many of her adventures around the globe are documented on her blog: Mai On The Move! www.MaiOnTheMove.com