Eric Roberson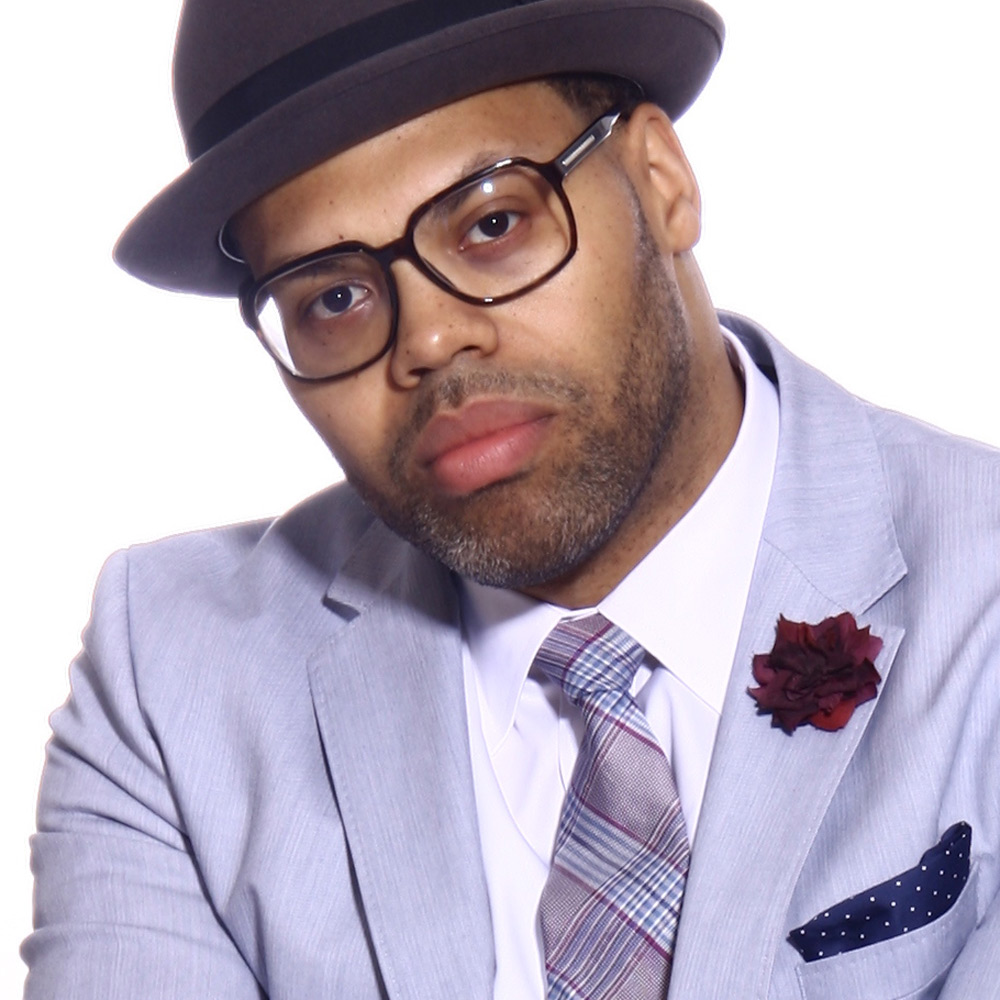 Eric Roberson is an American singer-songwriter and music producer from Rahway, New Jersey. His first single, "The Moon", was released on a major label in 1994, but the album he recorded was never released. Roberson returned to Howard University to complete his studies in musical theater and subsequently performed in a number of musicals before landing a songwriting deal that allowed him to write and produce for artists like Jill Scott, Musiq Soulchild, Dwele, Vivian Green, and DJ Jazzy Jeff. In 2001, Eric Roberson released his debut album, "Esoteric", on his own label, marking the genesis of his successful journey as an indie artist. Roberson is regarded as a pioneer championing the independent route in the music industry and has built a sizable catalog over the years.
He released "The Vault Vol. 1" in 2003 and "The Appetizer" in 2005. "Left" was published in 2007 and in 2009 he released "Music Fan First" which earned him two Grammy nominations. Another successful album, "Mister Nice Guy", came in 2011, followed by "The Box" in 2014. After seven LPs, Roberson released the EP trilogy "Earth", "Wind", and "Fire" in 2017. In addition to being a sought-after songwriter and successful recording artist, Eric Roberson is a great live performer who sells out music venues across the country and has toured internationally.
Dates
• Born: 26.09.1976 (Rahway, NJ, United States)
• Active career: since 1994
Pop Magazine Accolades
Three of Eric Roberson's albums received a 4-star rating from Pop Magazine. His single "Lessons" was nominated for the Song Of The Year Award at the Pop Awards 2022.
Pop Magazine Features
• Review: Eric Roberson – The Box
• Eric Roberson's Earth, Wind, and Fire
• Review: Eric Roberson – Lessons
Discography
Esoteric (2001)
The Vault Vol. 1 (2003)
The Appetizer (2005)
Left (2007)
Music Fan First (2009)
Mister Nice Guy (2011)
The Box (2014)


Hear From Here (2020)


Lessons (2022)

External Links
• Eric Roberson — website
• Eric Roberson — Facebook
• Eric Roberson — Twitter
• Eric Roberson — Spotify