Blitz The Ambassador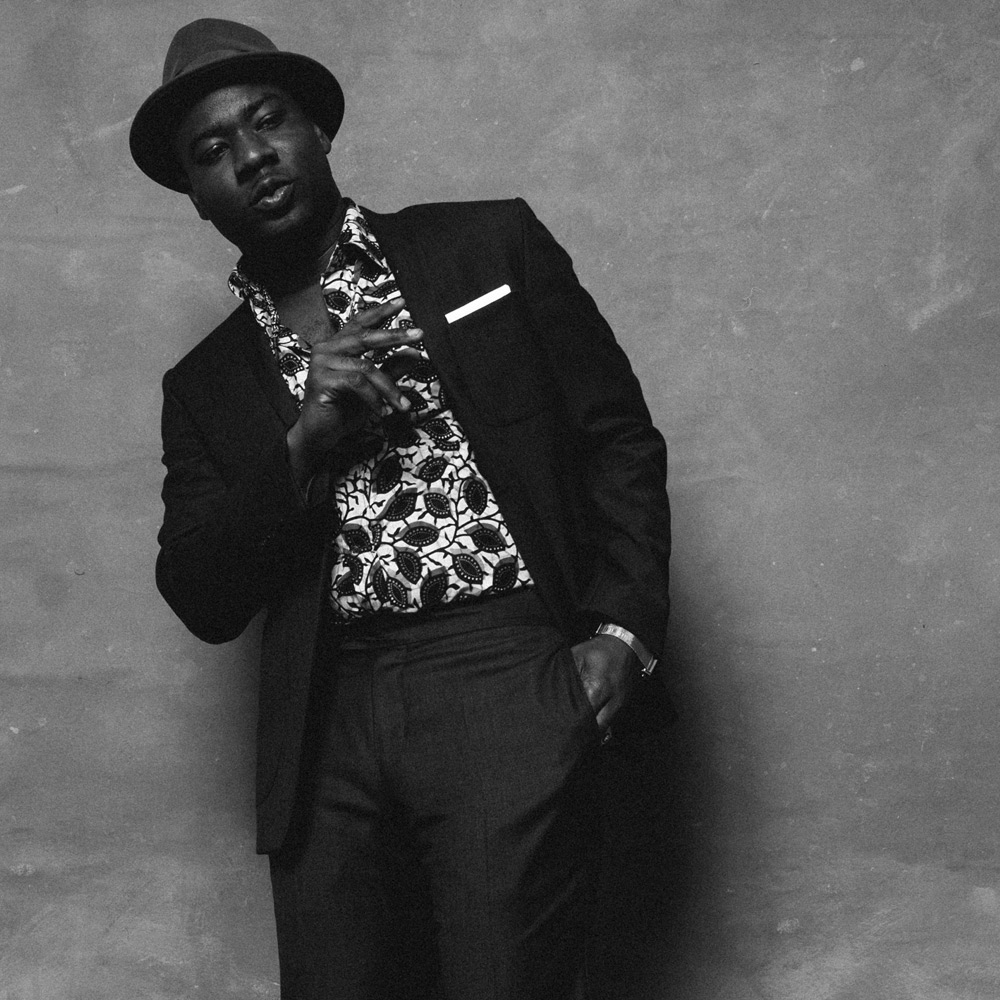 Born and raised in Accra, Ghana, Blitz The Ambassador grew up to the sounds of Afrobeat, highlife, jazz, and soul. But when his older brother introduced him to hip-hop, he was changed forever. In 2001 Blitz moved to the US to study at Kent State University in Ohio. After graduating, he relocated to New York City to pursue his dream. He began to record his debut album "Stereotype", a live-instrument-heavy musical exploration that tests the limits of hip-hop. Drawing from his diverse background, he started this project with the intention of changing hip-hop for good. In order to achieve the live sound he was looking for, he formed a band, The Embassy Ensemble. After three years of writing and recording, Blitz The Ambassador released the critically acclaimed "Stereotype" in 2009 and soon started touring the world with The Embassy Ensemble.
In 2011 he followed up with another acclaimed album, "Native Sun", a record that seamlessly merges his African and American musical influences. 2014 marked the release of Blitz The Ambassador's third studio album, "Afropolitan Dreams", capturing his journey as an immigrant. "Afropolitan Dreams" is his stellar contribution to the growing movement in the Afropolitan community of innovative artists, musicians, photographers, and designers, bringing African influences and visions to all corners of the creative spectrum. The follow-up album, "Diasporadical", was released in 2016. One year later, Blitz The Ambassador started production of his first feature film, "The Burial Of Kojo", and secured funding of the project through Kickstarter. The movie is scheduled for release in 2019.
Dates
• Born: 19.04.1982 (Accra, Ghana)
• Active career: since 2004
Pop Magazine Accolades
Blitz The Ambassador's debut album, "Stereotype", was awarded a 5-star rating by Pop Magazine, and all four of his LPs are listed among Pop Magazine's Top-Rated Albums with a rating of four stars or higher.
Pop Magazine Features
• Chale! Blitz The Ambassador conjures up AFROPOLITAN DREAMS
• Review: Blitz The Ambassador – Afropolitan Dreams
• Review: Blitz The Ambassador – Diasporadical
• Interview: Blitz The Ambassador on pioneering a global African presence in music and film
Discography
Stereotype (2009)


Native Sun (2011)


Afropolitan Dreams (2014)


Diasporadical (2016)

External Links
• Blitz The Ambassador — Facebook
• Blitz The Ambassador — Twitter
• Blitz The Ambassador — Spotify