Review: Desmond The Songwriter – Another Guess Coming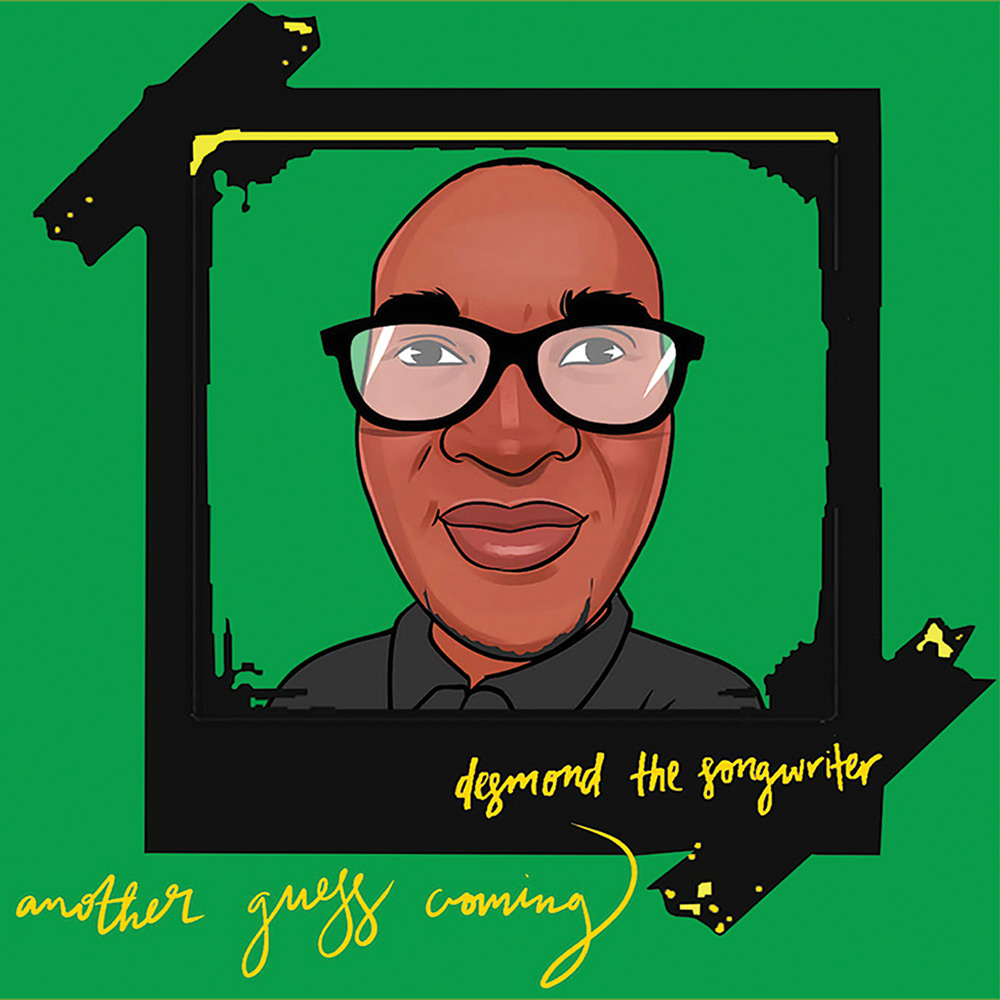 After his nomination for Emerging Artist Of The Year at the Pop Awards 2021 as a result of his unique debut album, "Happiness Is Priceless", Desmond The Songwriter was inspired to start working on his sophomore project. Today, his new labor of love, titled "Another Guess Coming", will be out for everyone to hear! Desmond The Songwriter, who is originally from Kingston, Jamaica, resides in New York City. He describes his music as a hybrid of reggae and soul. His beats come with a feel-good vibe and a lot of saxophone. His voice is soothing and his lyrics are diverse. He sings about love, peace, and community. I could definitely see myself in a dark bar moving my body to these tunes.
→ Listen to Pop Magazine's playlists on Spotify
The second song on the album, called "Song Of Solomon (Tonsil Hockey)", is a love song with a dash of humor. I found myself dancing from the minute the music started. The lyrics are catchy: "But for now won't you play tonsil hockey with me / All I wanna do is lay, I wanna lay by your side all night and day / On your chest of milk and honey, honey / But for now won't you just play tonsil hockey with me". The song is sweet, and I definitely loved the beat!
The third song, "Mary Jane", is not what I was expecting when I read the title. My first thought was that every artist seems to have a song about marijuana these days, but this song is different. This song touches on life without "Mary Jane" and how he gets happiness out of being with family, exercising, and reading. This is ultimately break-up song with "Mary Jane" to live a happier, healthier, and more fulfilled life. This song feels almost therapeutic, and shows deep self-awareness.
My favorite song from the album is the seventh track, "#jamaicansbelike". It's a song about hope, strength, and accomplishments of the Jamaican people. It is about faith. It shows how much Desmond loves his country and his roots. He shows so much pride for his people as he sings about praying for problem children, going to church, living like brothers and sisters, dancing, and overall happiness. This song is so pure, and full of joy and happiness!
"Cellphone" is another meaningful song. It's about how immersed we are in our phones that we ignore the people around us. Cellphones and social media are addicting and can definitely ruin relationships if we aren't careful. The lyrics got me thinking about my own relationships, and that we all should try to be more present. Desmond sings, "Sometimes I wanna be your cellphone / I can see you love it very much / Please, oh please, let me be your cellphone / I'm missing your touch". It shows the pain that someone who is addicted to technological devices can cause.
A lot of the lyrics on this album are deep. Desmond The Songwriter has the innate ability to be funny, but also serious at the same time. The way he uses symbolism in his lyrics is pretty genius. The songs are definitely written from the heart. Some of them made me want to move my feet, while others made me stand still and reflect. The backup singers gave me a Charlie's Angels feel with their wispy voices. "Another Guess Coming" is an album you can listen to again and again.

Written by Andrea Lorfel
Andrea is a freelance writer, wife and mother who loves to spend time with her family, but also loves to go out and have fun! She enjoys reading and writing poetry and finds great pleasure in any and all literature including reading song lyrics.

Author's rating for Another Guess Coming


Pop Magazine's official rating for Another Guess Coming


Rating key


MASTERPIECE a must-have


SUPERB for heavy rotation


EXCELLENT a great achievement


VERY GOOD a respectable result


GOOD worth checking out


FAIR an average outcome


WEAK not convincing stuff


BAD an underwhelming effort


VERY BAD quite a waste


FAIL a total failure