Review: Raye – My 21st Century Blues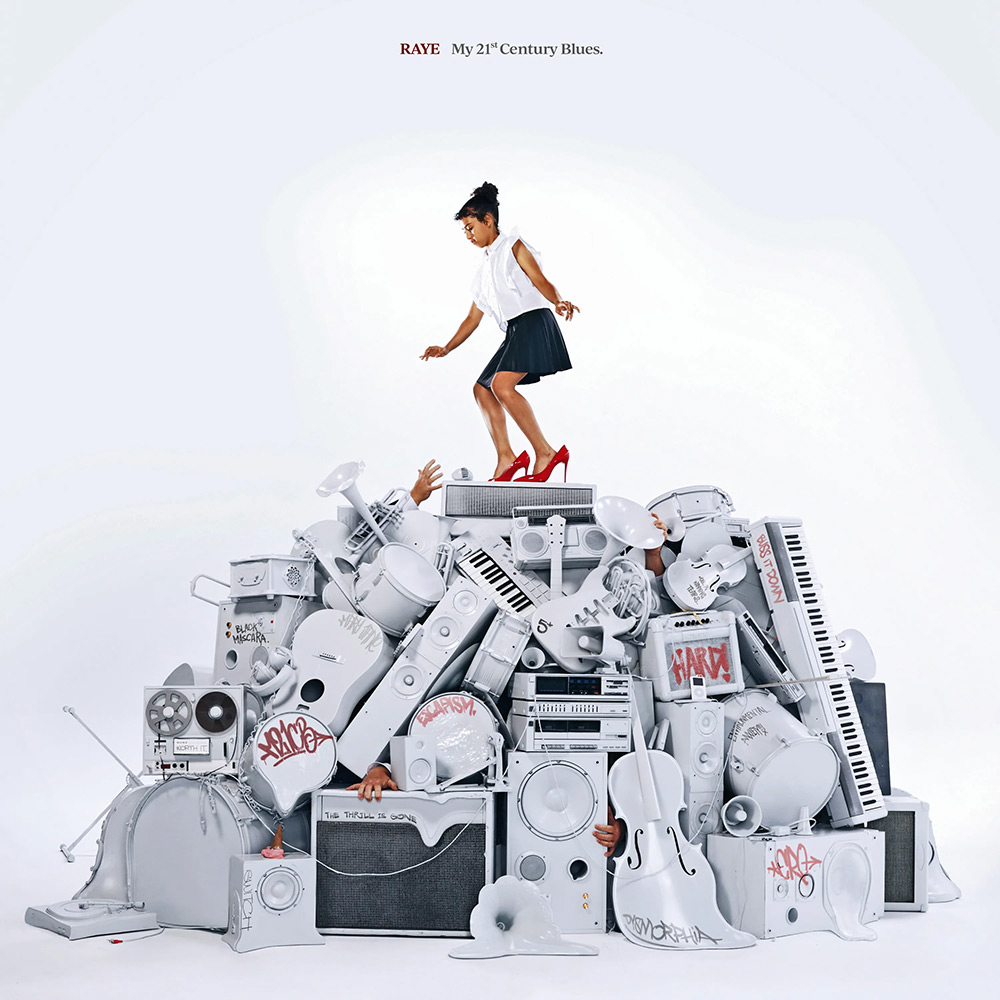 While messing around at a friend's party at age 14, Rachel Keen a.k.a. Raye, had her first encounter with drugs, getting high from second-hand smoke, an experience which led her to write the song "Hotbox" – and she got discovered. Since then, Raye has made a name for herself in the pop, dance, and R&B world. She appeared on hit songs with producers like David Guetta and wrote songs for stars like Beyonce. In 2020, Raye released the mini-album "Euphoric Sad Songs" before departing her label. As an indie artist, Raye finally dropped her first full-length record, "My 21st Century Blues". The music is catchy and the lyrics tell a story. The genre may be pop, but there's a whole lot of blues in this album.
→ Listen to Pop Magazine's playlists on Spotify
The lead single, "Hard Out Here", is about how hard it is to work in a world run by white men. It is about men trying to control Raye and her creativity. "On my way out, figured a way out, figured a way out / My pen is a gun, pen is a gun, I'm finna spray now / He said I was out, said I was done, look at his face now", Raye sings and continues, "All the white men CEOs, fuck your privilege / Get your pink chubby hands off my mouth, fuck you think this is? / I told my lawyer stand by, there is no wrath like a woman scorned". I have to wonder if this song is about Raye leaving Polydor Records to go independent.
Raye's hit single "Escapism" featuring 070 Shake is a song about addiction. It is about ways to escape one's life using drugs, alcohol, and sex. It is deep and sad, but also cathartic. "I don't wanna feel how I did last night / Doctor doctor, anything, please / Doctor doctor have mercy on me / Take this pain away / You're asking me my symptoms, doctor, I don't wanna feel". This is about self-medicating in any way possible to escape both the good and the bad. It is about being numb in one's body and soul.
"Ice Cream Man" is Raye's story about sexual objectification by men throughout her life, which many women and girls unfortunately can relate to. She sings about all different stages in her life, and how it took a long time to understand consent, because she had never been able to give consent herself. "Cause I'm a woman / I'm a very fucking brave, strong woman / And I'll be damned if I let a man ruin how I walk, how I talk, how I do it", she sings and continues, "I was seven, was twenty-one, was seventeen, and was eleven / It took a while to understand what my consent means / If I was ruthless they would be in the penitentiary / But all the stress of being honest wouldn't help me / I push it down, but it was livin' in me rent-free / And then I fell into some things that were unhealthy / A place where no one heard me asking them to help me".
This whole album tells a story of a strong female. So many women can relate to these lyrics. The album tells a story of struggle, but you will not struggle to dance it out!

Written by Andrea Lorfel
Andrea is a freelance writer, wife and mother who loves to spend time with her family, but also loves to go out and have fun! She enjoys reading and writing poetry and finds great pleasure in any and all literature including reading song lyrics.

Author's rating for My 21st Century Blues


Pop Magazine's official rating for My 21st Century Blues


Rating key


MASTERPIECE a must-have


SUPERB for heavy rotation


EXCELLENT a great achievement


VERY GOOD a respectable result


GOOD worth checking out


FAIR an average outcome


WEAK not convincing stuff


BAD an underwhelming effort


VERY BAD quite a waste


FAIL a total failure