Review: Gentleman – Mad World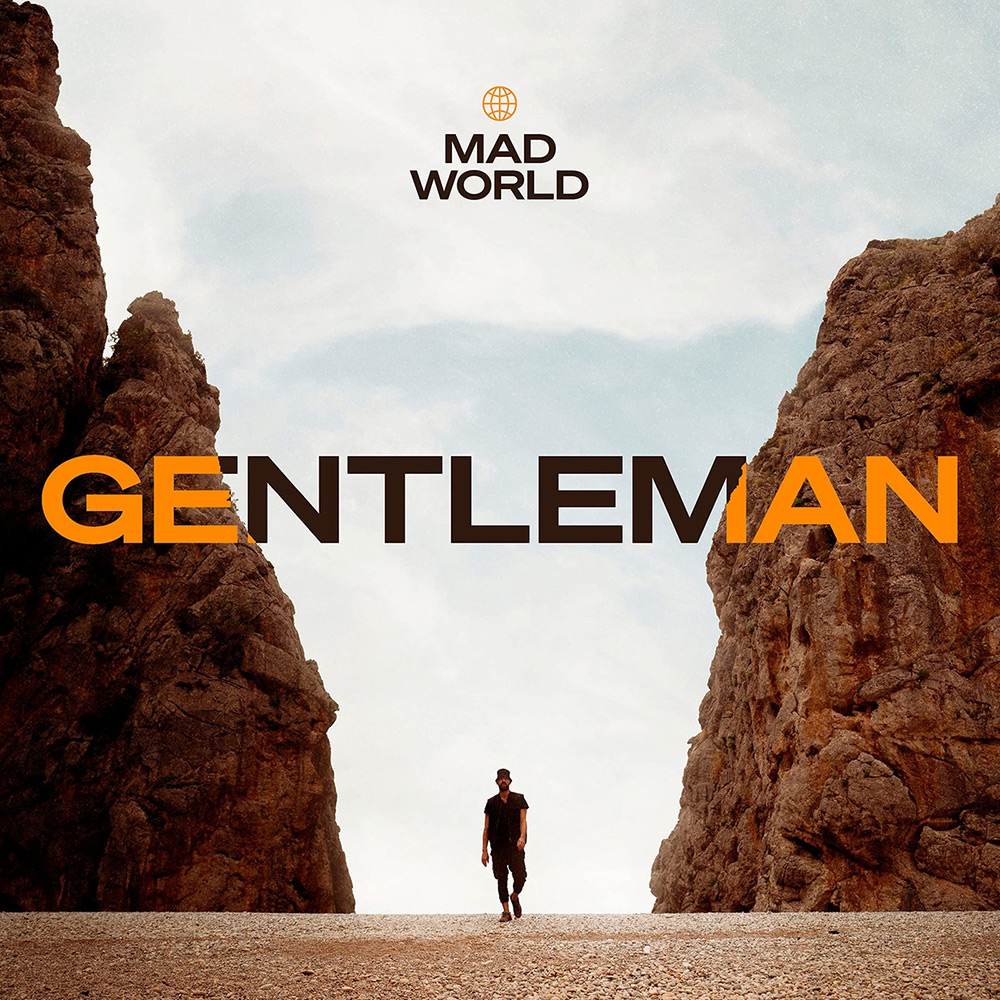 Gentleman has been on the reggae scene since the late 90s, after discovering his love for the genre during several trips to Jamaica. The singer from Germany has since proven that, although he was born on the wrong side of the world, his talent as a reggae artist is unstoppable. He has collaborated with some of the greats, such as Richie Stephens, Bounty Killer, The Maytals, and Ky-Mani Marley, son of the reggae legend Bob Marley. Gentleman's credentials speak for themselves, and he has now released "Mad World", his newest album. True to his roots, Gentleman sings twelve tracks that will delight fans of the genre. The cool rhythm of reggae mixed with elements of pop and dance, the thoughtful lyrics, and his beautiful voice invite us for a journey within ourselves, via the Caribbean.
→ Listen to Pop Magazine's playlists on Spotify
The second track of the album, "Over The Hills", is the quintessential reggae song. The swaying and catchy rhythm has this unmistakable ability to make us want to relax on the beach and dance the night away at the same time, while its lyrics invite us to take a good look at our lifestyle: "I got to find me some peace of mind / Over di hills and valleys me a climb / Oh, where di rules are still defined / By nature, yeah". In the same movement, he takes a swipe at the star system: "Tired a di city where di gunshots ringing / Hype after hype a where the artists blinging / Soul a run dry, me need some refilling, alright".
"Jah Only" almost reads as a homage to Gentleman's origins. The son of a pastor has always put his faith at the center of his music. The last track of the album feels like listening to a preacher with a Planter's Punch in our hand: "God alone a put me higher deh / So me always send a prayer deh / And me still a bun a fire deh / No me nuh appear upon dem flyer deh". The song is more thoughtful than the other tracks of the album, as if inviting us for a moment of meditation and communion.
The stand-out track of the album is the titular song "Mad World". Originally written and performed by Tears For Fears in 1982, the song has been covered by many artists over the years, yet Gentleman still managed to make it his own. Blending pop and reggae rhythms, the singer puts his own twist on the lyrics while keeping the spirit of the song: "Say, we livin' in a mad world / Look how much time they try to get us out / It must be a sad world / Everytime we do good, they come with a lot of doubt". This song is an indictment of the rat race, and Gentleman has managed to say it in his own voice.
While the album "Mad World" is not very innovative, it is a musical effort with several highlights that make it worth giving it a good listen. Fans of Gentleman and the genre of reggae at large can enjoy some quality music, and those who are tired of the daily grind might find a relaxing tropical break for a few songs.

Written by Camille Hourtane
Camille is a bilingual freelance writer with an unending passion for storytelling. She writes pieces in English and in French, with an emphasis on food/travel/society articles and fantasy/gothic/supernatural stories. She likes nothing more than to explore new places, whether in body or in mind.

Author's rating for Mad World


Pop Magazine's official rating for Mad World


Rating key


MASTERPIECE a must-have


SUPERB for heavy rotation


EXCELLENT a great achievement


VERY GOOD a respectable result


GOOD worth checking out


FAIR an average outcome


WEAK not convincing stuff


BAD an underwhelming effort


VERY BAD quite a waste


FAIL a total failure