Review: Meghan Trainor – Takin' It Back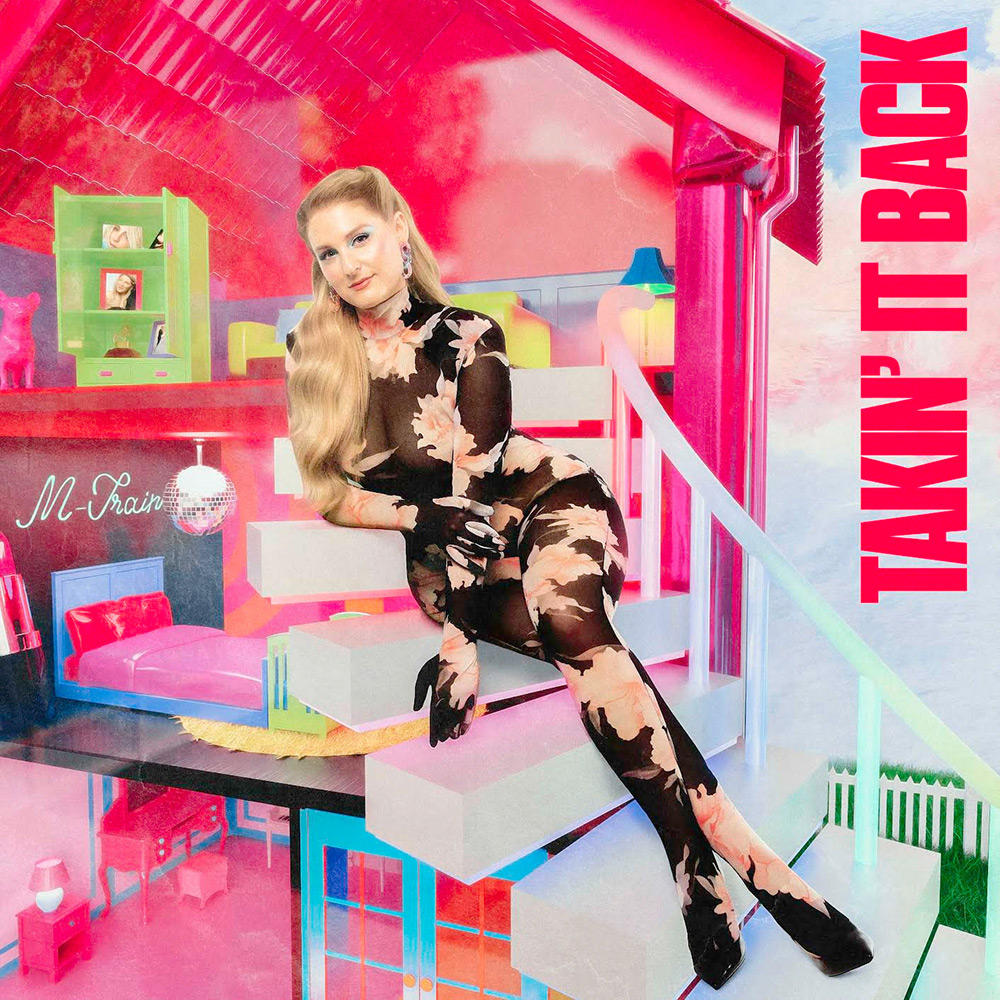 Since she stomped to the top of the charts with her body-positive hit single "All About That Bass" in 2014, Meghan Trainor has successfully experimented with several musical genres, from R&B and hip-hop on her album "Thank You", to dance-pop on her album "Treat Myself". She has now come up with her latest LP, "Takin' It Back", and as its title suggests, it's a throwback to the doo-wop of her major label debut, the multi-Platinum-certified "Title". Meghan Trainor has called the new album her "Title 2.0". With "Takin' It Back", she returns to her roots, to the mix of pop, doo-wop, and the popular genre of the 50s that made her fall in love with music and consequently made the rest of the world fall in love with Meghan Trainor.
→ Listen to Pop Magazine's playlists on Spotify
Her new album revisits themes that are close to her heart: body positivity, womanhood, independence, the impact of social media, self-confidence, and love. She has talked about these themes in previous albums, of course. But on "Takin' It Back", the singer does it from a new point of view, with a new maturity. As a married woman and a mother, she has evolved, and even if the themes and genre of "Title" are still meaningful to her, her music and lyrics have evolved with her.
With her album's first single, "Bad For Me", Trainor tackles the heavy and difficult subject of toxic, unhealthy love, particularly when it comes to family members. In an emotional duet with Teddy Swims, the blue-eyed soul song sounds like a real-life story. The touching lyrics don't shy away from the reality of such a relationship: "Please don't make promises that you can't keep / Your best intentions end up hurting me / No matter what, I love you endlessly / I know we're blood, but this love's bad for me". This song is both an acknowledgement of the daily heartbreak caused by toxic love, and an encouragement to leave it behind. In one fell swoop, the singer manages to give us a catchy tune and a musical hug.
Not one to shy away from reality, Meghan Trainor takes on another tough topic in "Don't I Make It Look Easy". This pop song could be a redo or a sequel to "All About That Bass". In this track, the singer has taken the gloves off, dissing the social media era and the obsession with appearances in a cheerful tone that contrasts sharply the seriousness of her lyrics: "Don't I make it look easy? / Well I'm fooling you / You think I live that lavish life, happy life / But you don't know I'm up all night / Worry 'bout my body type / I wonder if I'm what they like". In a time when the seemingly perfect lives and perfect plastic of influencers are plastered all over our social media, Trainor pulls no punches. With clarity and honesty, she removes all the filters and exposes the lies of the online personas that make so many people feel bad about themselves. And to tackle such a heavy subject with such a fun and light-hearted tone? Only Meghan Trainor could do it!
Many of the album's tracks are worthy of a special mention. The Latin song "Mama Wanna Mambo", inspired by Perry Como's 1954 single "Papa Loves Mambo" and featuring Natti Natasha and Arturo Sandoval, will doubtlessly make your feet move and your hips swing. The old-school beat of the title track "Takin' It Back" will do exactly what it promises. And "Made You Look" can be declared as the anthem of self-love: "I could have my Gucci on / I could wear my Louis Vuitton / But even with nothing on / Bet I made you look / Yeah I look good in my Versace dress / But I'm hotter when my morning hair's a mess". Isn't it a treat when there is so much to choose from?
Meghan Trainor's pop tunes and beats, often flavored with a retro atmosphere, are not groundbreaking, but they are very pleasant to listen to. However, her clever and honest lyrics make it well worth paying close attention to this album. "Takin' It Back" has something to say, and those who listen will feel lighter for it.

Written by Camille Hourtane
Camille is a bilingual freelance writer with an unending passion for storytelling. She writes pieces in English and in French, with an emphasis on food/travel/society articles and fantasy/gothic/supernatural stories. She likes nothing more than to explore new places, whether in body or in mind.

Author's rating for Takin' It Back


Pop Magazine's official rating for Takin' It Back


Rating key


MASTERPIECE a must-have


SUPERB for heavy rotation


EXCELLENT a great achievement


VERY GOOD a respectable result


GOOD worth checking out


FAIR an average outcome


WEAK not convincing stuff


BAD an underwhelming effort


VERY BAD quite a waste


FAIL a total failure