Review: Jonathan Jeremiah – Horsepower For The Streets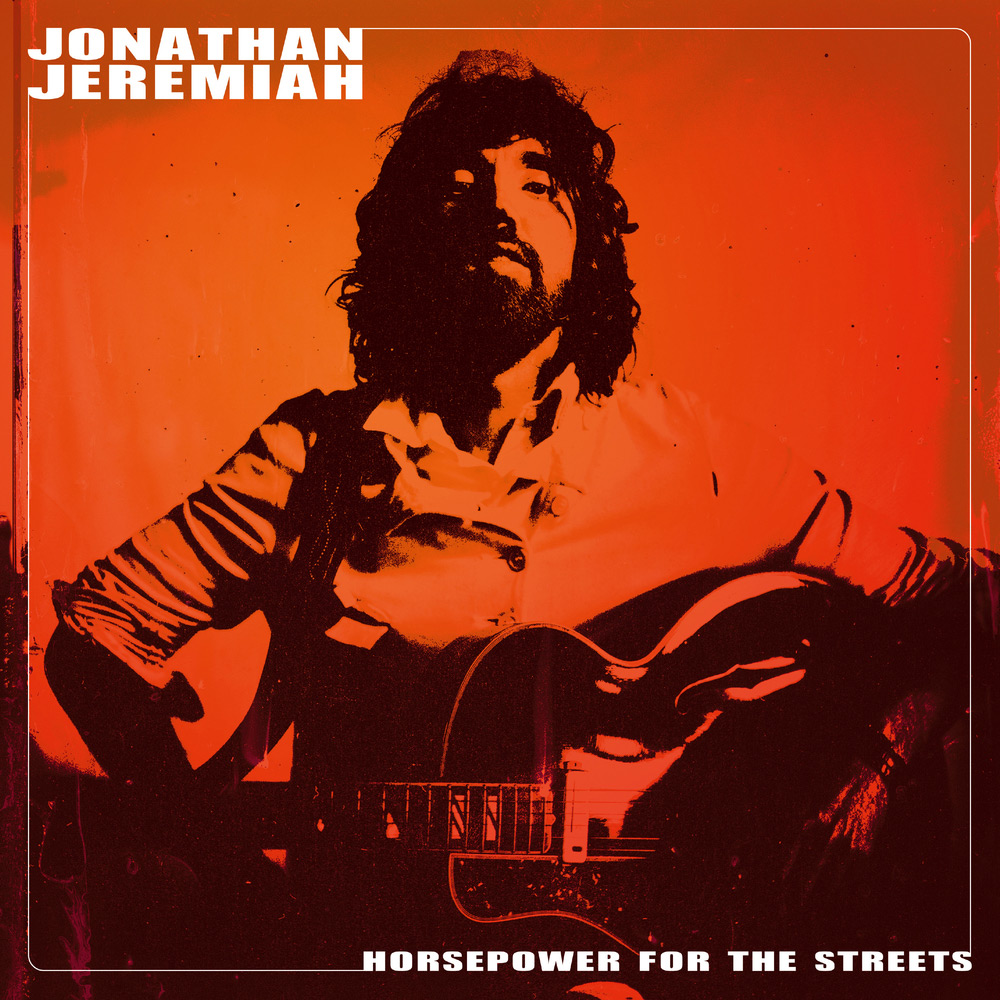 When old-school soul and a London lad meet, it creates something magical. With his unique, warm, and vibrant voice, his lyrics that tell a story, his guitar skills, and his intricate and emotional arrangements, Jonathan Jeremiah has been compared to iconic singers such as Serge Gainsbourg and Scott Walker. These are not comparisons easy to live up to. Yet, it seems that the soul singer, composer, and musician hailing from North London, manages to do so time and again. And luckily for us, he has just released his fifth studio album, "Horsepower For The Streets". Not one to be constrained by time or geography, Jonathan Jeremiah has written most of his songs in Saint-Pierre-de-Cole near Bordeaux while on tour, recorded them in a renovated church in Amsterdam, and drawn inspiration from the breathtaking music produced during the golden age of soul in the 60s.
→ Listen to Pop Magazine's playlists on Spotify
For the eleven-track album, Jonathan Jeremiah has pulled all the stops: lyrics that go straight to the heart, a voice more powerful than ever, and the Amsterdam Sinfonietta, a 20-piece orchestra to help him bring his musical vision to life. And the result is a flawless album that flies high above the current musical scene. It's difficult to single out a song from this record. Although they display a variety of tempos and themes, they all offer unwavering excellence from the start to the end. Be it the lyrics of "The Rope" (I'm running out of money / I'm running out of rope), the song of a man losing hope, or the hit potential of "Cut A Black Diamond", the one thing that stays constant is the talent of Jonathan Jeremiah.
True to his wandering ways, one of Jonathan's leading tracks is "Restless Heart". With catchy female backing vocals, a string arrangement that beautifully compliments the acoustic guitar, and his signature warm voice, this song is a summary of the singer's sensibilities. The lyrics are as unstoppable as the his talent: "I got a restless heart here in me / I got a restless heart going like a runaway train at breakneck speed / Oh and no amount of clicking my fingers could ever stop it in its tracks." Perhaps Jonathan refers to his trip through America, where he got to study and get inspired by the music of the sixties and seventies. Or perhaps he's referring to his own musical journey, free from the shackles of modern standards. "But when these wheels they start to turn / I have all I could ever need / Where the answers lead, I'll go." Jonathan makes his own way, carried by his personal inspirations, and takes us on this wonderful musical journey with him.
The title track, "Horsepower For The Streets", is a gospel-inspired love song to those who struggle in the current state of our society. It's an elegant, tender, and understated call to compassion and change. "Come bring it in brothers should you need it / I got you new rhythm for your spirits / Our world been getting wilder by the minute / Change is on the breeze." The emotional backing vocals and the harmonious strings take this song to a whole new level. Halfway between a dreamy sequence from an old movie and a soul lament, it soothes, uplifts, and gives hope, without trying to make light of the present difficulties. The chorus almost feels like a mise en abyme: "I can hear it call to me / It's like a melody from your energy / Oh your love it leads like violins / In unison together / This is where we come in / We stand up for the have-nots / Up against the false gods and the despots / This is our renaissance." It's a song that feeds the heart and feeds from the soul.
There isn't a single faux pas on this album. It's a throwback to the golden age of soul, yet it's not a homage as Jonathan Jeremiah is not imitating or copying anyone. He crafts his own style and marches to the beat of his own drum – or the speed of his own train. If you want to listen to music with heart and soul, "Horsepower For The Streets" is the album for you!

Written by Camille Hourtane
Camille is a bilingual freelance writer with an unending passion for storytelling. She writes pieces in English and in French, with an emphasis on food/travel/society articles and fantasy/gothic/supernatural stories. She likes nothing more than to explore new places, whether in body or in mind.

Author's rating for Horsepower For The Streets


Pop Magazine's official rating for Horsepower For The Streets


Rating key


MASTERPIECE a must-have


SUPERB for heavy rotation


EXCELLENT a great achievement


VERY GOOD a respectable result


GOOD worth checking out


FAIR an average outcome


WEAK not convincing stuff


BAD an underwhelming effort


VERY BAD quite a waste


FAIL a total failure