Review: The Game – Drillmatic – Heart Vs. Mind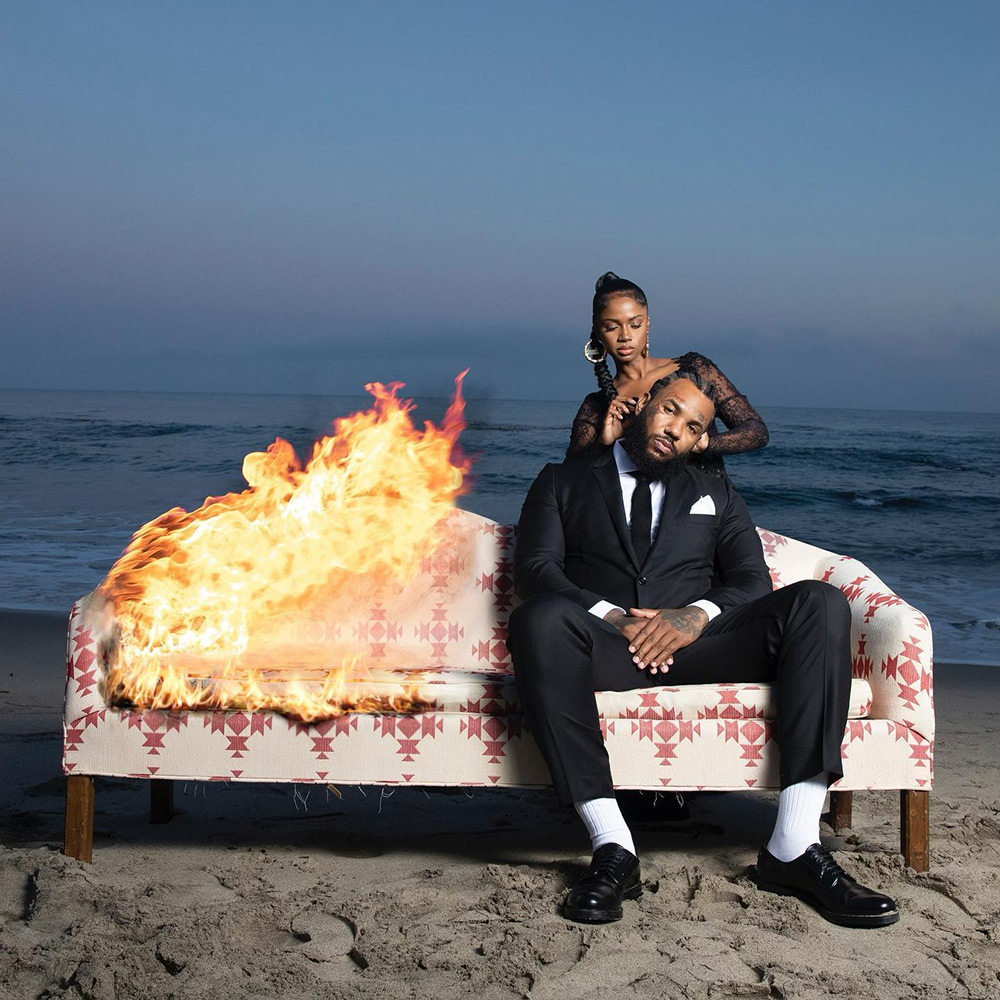 The Game just dropped his eleventh studio album, "Drillmatic – Heart Vs. Mind", and it's getting a lot of attention for the wrong reasons. But there are a lot of right reasons why this album is a great body of work. The Game teamed up with producer Hit-Boy to make a 30-track hip-hop album that might be one of the best we've heard this year. The title is a wordplay on the classic Nas album, "Illmatic". In an interview, The Game explained that the "Drill" in the name is an attempt to get the attention of the younger generation whose earwaves have been dominated by drill music in recent times. He also gives the meaning behind "Heart Vs. Mind" as the internal battle that he has to fight everyday as a person, trying to navigate life and make the best decisions as a man of his status.
→ Listen to Pop Magazine's playlists on Spotify
30 songs is a lot to digest, especially in today's music climate. Low attention spans, coupled with an overwhelming amount of music coming out every day, means that a lot of great songs on an album like this might get drowned out by the noise. But The Game does a very good job at holding your attention throughout this album with his exceptional rapping skills and head-banging beats from Hit-Boy and other producers.
The album begins with the song "One Time". It features Ice-T and talks about The Game's experience with drugs and other vices in his neighborhood. This theme runs throughout the album. Songs like "Outside" featuring YG and "Save The Best For Last" featuring Rick Ross have nostalgic lyrics about The Game's upbringing in Compton.
On an LP called "Drillmatic", you would expect a lot of drill-inspired music, but the album has only two drill songs: "Burnin' Checks" with Fivio Foreign and "K.I.L.L.A.S." with Cam'ron. There are a number of deep moments on this record. "Start From Scratch 2" is an introspective song where The Game reflects on his past mistakes. "A Father's Prayer" is an open letter to his daughter teaching her about the harsh realities of life.
"How Far I Came" featuring Roddy Ricch is a laidback song carried by a repetitive but infectious piano melody and chord progression with hard-hitting drums that somehow marries perfectly with the chill nature of the song. "Rubi's Rose" is a two-part song with a rapid-fire verse from Twista in the first half and The Game appearing in the second half, rapping romantic lyrics over a melancholic instrumental and sultry, ambient vocals from Jeremih.
The album takes a left turn on "Nikki Beach". If The Game had dropped this one a little earlier this year, he could have had the song of the summer. It has a danceable reggaeton drum groove with chill Rhodes piano and vibey vocals from Tory Lanez. French Montana drops a feel-good verse to complete the song.
"The Black Slim Shady" is the song that stole the show, dominating the conversation about the album upon its release. The Game goes the extra mile on this Eminem diss track. His rap dexterity is on full display, but he tries to emulate Eminem's flow and cadence which didn't turn out as lethal as it was intended to be. For better or worse, the song has become the main event of the album.
Kanye West's appearance on the song "Eazy" proved to be a bit problematic too. All appreciation was suffocated by his jab at Pete Davidson. The song dropped as a single months before the album and all talk was about Kanye West spouting off about his divorce and taking issue with Pete Davidson. But these distractions shouldn't take away from the sonic quality of The Game's album.
"Drillmatic – Heart Vs. Mind" is certainly a good body of work. It's an alchemy of hard beats, great bars and heartfelt storytelling with an almost perfect selection of guest features. The album lacks cohesion with its 30 tracks but I view it a huge collection of some of The Game's best songs and rap verses in recent years. He may not have hit the bull's eye with this one but he definitely came close. Hip-Hop Album of the Year contender, if you ask me.

Written by Leslie Addo
Leslie is a writer, guitarist, and music producer from Accra, Ghana, with a Bachelor of Arts degree in Economics, and a very unimpressive track record of making terrible smoothies. You can find him on Instagram @_lesplay, where he is either trying too hard to look cool with his guitar or posting videos of himself making bad smoothies and tasting them with a frown.

Author's rating for Drillmatic – Heart Vs. Mind


Pop Magazine's official rating for Drillmatic – Heart Vs. Mind


Rating key


MASTERPIECE a must-have


SUPERB for heavy rotation


EXCELLENT a great achievement


VERY GOOD a respectable result


GOOD worth checking out


FAIR an average outcome


WEAK not convincing stuff


BAD an underwhelming effort


VERY BAD quite a waste


FAIL a total failure