Review: Hannah Baiardi – Magic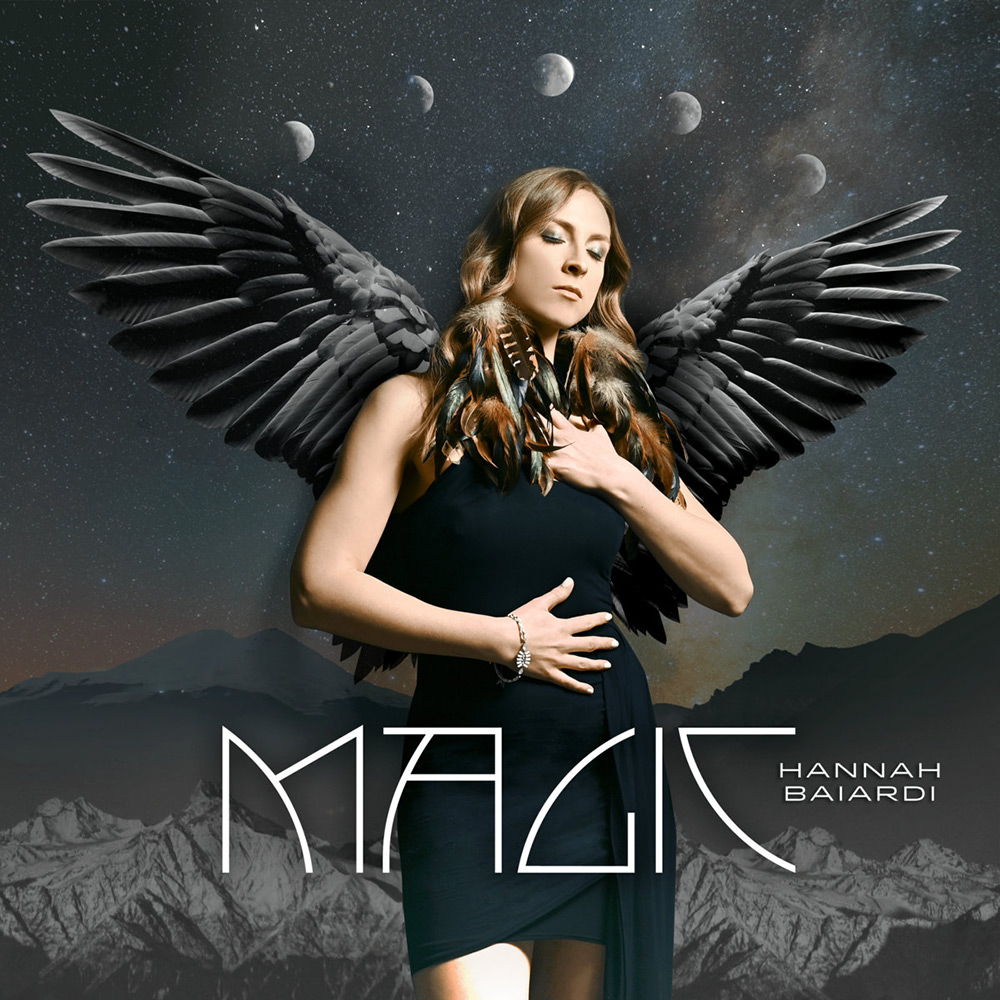 Not many voices can move you to your very core. But Hannah Baiardi is one of them. The young musician is releasing "Magic", her third studio album, and it's really worth the experience. The American artist studied jazz at the University of Michigan, but what she does with music cannot be learned in a classroom. Her soulful collection of songs has a heart. The multi-talented singer, songwriter and pianist is laying bare a piece of her own soul on the ten tracks of the album, and it cannot help but touch ours. Perhaps it's her smooth, warm voice, or the peaceful and precise music, or the elegant lyrics. Or perhaps, it's her honesty, her vulnerability, and her power that reach out to us.
→ Listen to Pop Magazine's playlists on Spotify
"Magic" is predominantly a jazz album, but it also has notes of pop, soul, and world music. The songs are delicate and thoughtful. This alone would be worth a listen. But the intricate lyrics, with mystical and esoteric undertones, also warrant paying close attention. According to Hannah Baiardi herself, writing the album was an enchanting experience born from a journey of self-discovery. It was an act of release as much as an act of creation.
The song "From Heaven Above" has a beat that almost sounds like a heart. It could simply be a beautiful jazzy love song, but the ambiguous lyrics and Baiardi's transcendental voice turn it into a spiritual experience. "You know you had my heart, before I gave in… that's the magic of this love, it's come from heaven above." It's more than a song, it's gospel.
On "Seduction", the singer tells the story of a woman who resists the allure of a seductive womanizer, until she surrenders in the very last verse: "What if my resistance, cave to your persistence, the warmth of your voice, now I understand". Although the singer tries not to fall for that man, we cannot help but fall for her captivating voice. This smooth, beguiling song, led by the artist's piano and haunting notes of the harp, escorts us to a delicious capitulation. Like this woman in front of a charismatic seducer, it's pointless to try and resist the charm of this song.
On the last track of the album, "Magical Creature", the artist seems to have dropped all pretence and simply takes us to explore a magical dreamland: "What magical, mystical, dreamer are you? Mysterious, beautiful, dreamer are you? I have seen shadows, foreign meadows and memories that flood back, sketches in my mind, waiting to be validated, can this be or is it a dream?" Accompanied by her exquisite piano, we let ourselves be carried on this beautiful journey. Is it a dream, a distant memory? What is this magical creature? A loved one, a figment of her imagination? There are few definite answers, but in the end, it doesn't matter. One certainty is the beauty of this spellbinding song.
Hannah Baiardi is a unique and memorable voice in a time of fast and indistinguishable music. Both, the instrumentation and the lyrics, are finely crafted without being stilted or pompous. Her music is deeply personal yet utterly relatable. "Magic" offers intimate soundscapes, inviting us to witness the artist's transformational journey. There's no anguish in her vulnerability, only the serenity of a musician who has found enlightenment. With each song, her voice and emotions cast a spell. She truly seems to create some magic.

Written by Camille Hourtane
Camille is a bilingual freelance writer with an unending passion for storytelling. She writes pieces in English and in French, with an emphasis on food/travel/society articles and fantasy/gothic/supernatural stories. She likes nothing more than to explore new places, whether in body or in mind.

Author's rating for Magic


Pop Magazine's official rating for Magic


Rating key


MASTERPIECE a must-have


SUPERB for heavy rotation


EXCELLENT a great achievement


VERY GOOD a respectable result


GOOD worth checking out


FAIR an average outcome


WEAK not convincing stuff


BAD an underwhelming effort


VERY BAD quite a waste


FAIL a total failure