Review: Eric Roberson – Lessons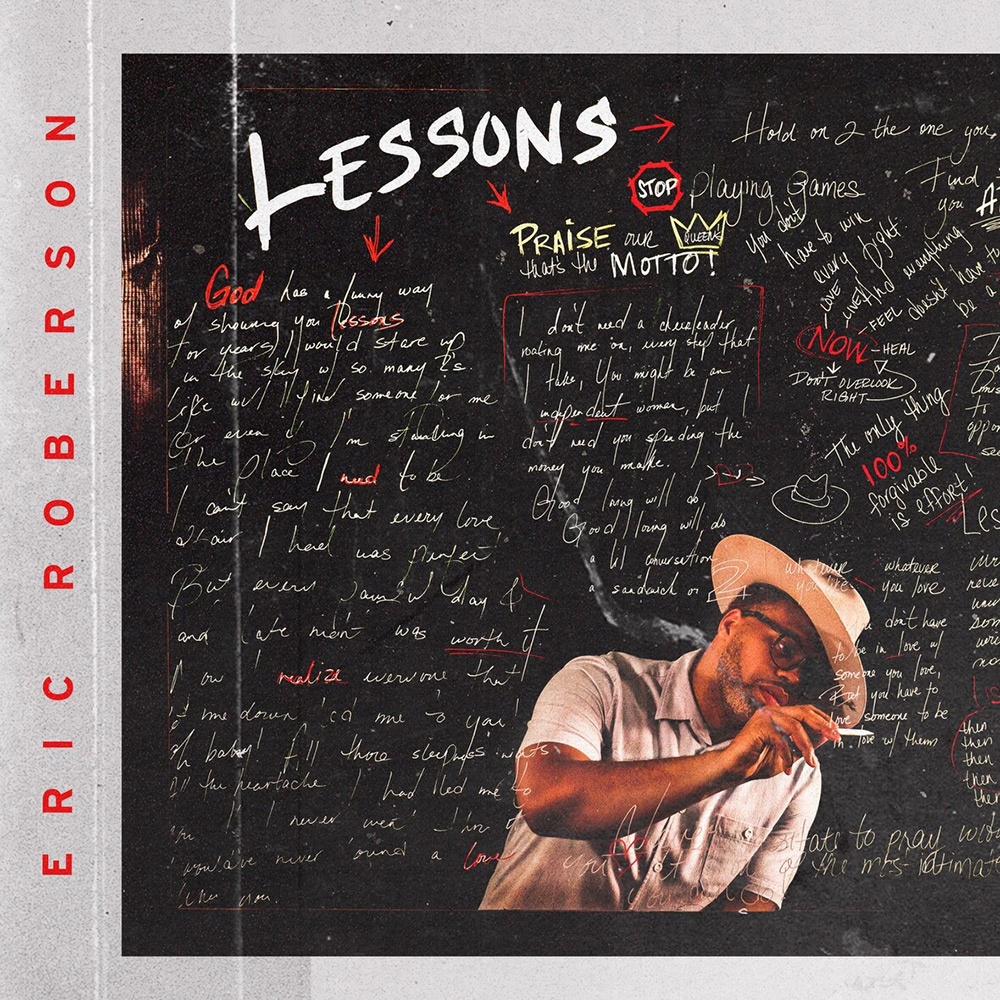 Eric Roberson is back at it. Criminally underrated, he has built a loyal following since his debut LP, "Esoteric", came out in 2001. Sporting his characteristic velvety tone and lyrical wizardry, the King of Indie Soul is releasing his ninth full-length album, "Lessons". The previews we've heard – like the title track and lead single "Lessons" and its wildly popular remix – have already been making waves in the music community. At the 5th annual Pop Awards, "Lessons" was nominated for Song Of The Year. On his social media channels, Roberson posted a regular stream of positive messages linked to each life lesson that inspired the music for the new album. To drive the point home, he also paired his words with compelling scenes from black cinema. Learning to be a better listener, cherishing real love, and knowing the right time to let your guard down are all little gems of wisdom to be found.
→ Listen to Pop Magazine's playlists on Spotify
Thinking of love on the day of his wedding anniversary, Eric Roberson was inspired to write "Lessons". The song invites the listener in with the opening line: "God has a funny way of showing you lessons." It's as if the audience is in the same room with Roberson as he sits in a chair and tells the story of his life. In fact, the music video begins just that way, switching back and forth between Eric and clips of a young couple getting married. It'll have you swaying side to side as the gentle melody complements Roberson's sweet serenading.
The chorus taps into that feeling we've all experienced, looking back on our past mistakes, seeing how far we've come, amazed at the way things play out: "Everyone that let me down led me to you… if I never went through it, I'd never found a love like you."  It definitely has the perfect wedding song vibe. The remix might have even exceeded the original's popularity. Roberson expressed how he not only wanted to vocally collaborate with other indie soul giants, but also showcase their writing abilities. Anthony Hamilton, Raheem DeVaughn, and Kevin Ross penned their own musings and took the song to different heights. All four artists achieved a harmony that sounds nothing less than heaven-sent.
The song resonated so powerfully among fans that Roberson decided to come out with a book called "Lessons: 100 Thoughts on Life & Love". The book underscores the music and is intended to carry the wisdom even further into the hearts of his audience. As if he wasn't already a man of many hats, now we get to know Eric the author. On the back cover, Roberson instructs his readers to "meditate, reflect, play, or match the lesson with the movie", referencing his initial social media marketing campaign.
In addition to the defining "Lessons" single and its iconic remix, the album's tracklist includes nine other songs and guest artists Intro, Mumu Fresh, and Cory Henry. The cover art for the album portrays Roberson writing on a drawing board, his notes featuring messages like "the only thing 100% forgivable is effort." This album is not only a reflection of Eric Roberson's masterful craft, but also shows us the caliber of man that he is: dedicated to family and deeply thoughtful with a desire to touch others in meaningful ways.

Written by Asha Gowan
Asha is a writer, visual artist, and digital designer.

Author's rating for Lessons


Pop Magazine's official rating for Lessons


Rating key


MASTERPIECE a must-have


SUPERB for heavy rotation


EXCELLENT a great achievement


VERY GOOD a respectable result


GOOD worth checking out


FAIR an average outcome


WEAK not convincing stuff


BAD an underwhelming effort


VERY BAD quite a waste


FAIL a total failure