Review: Mary J. Blige – Good Morning Gorgeous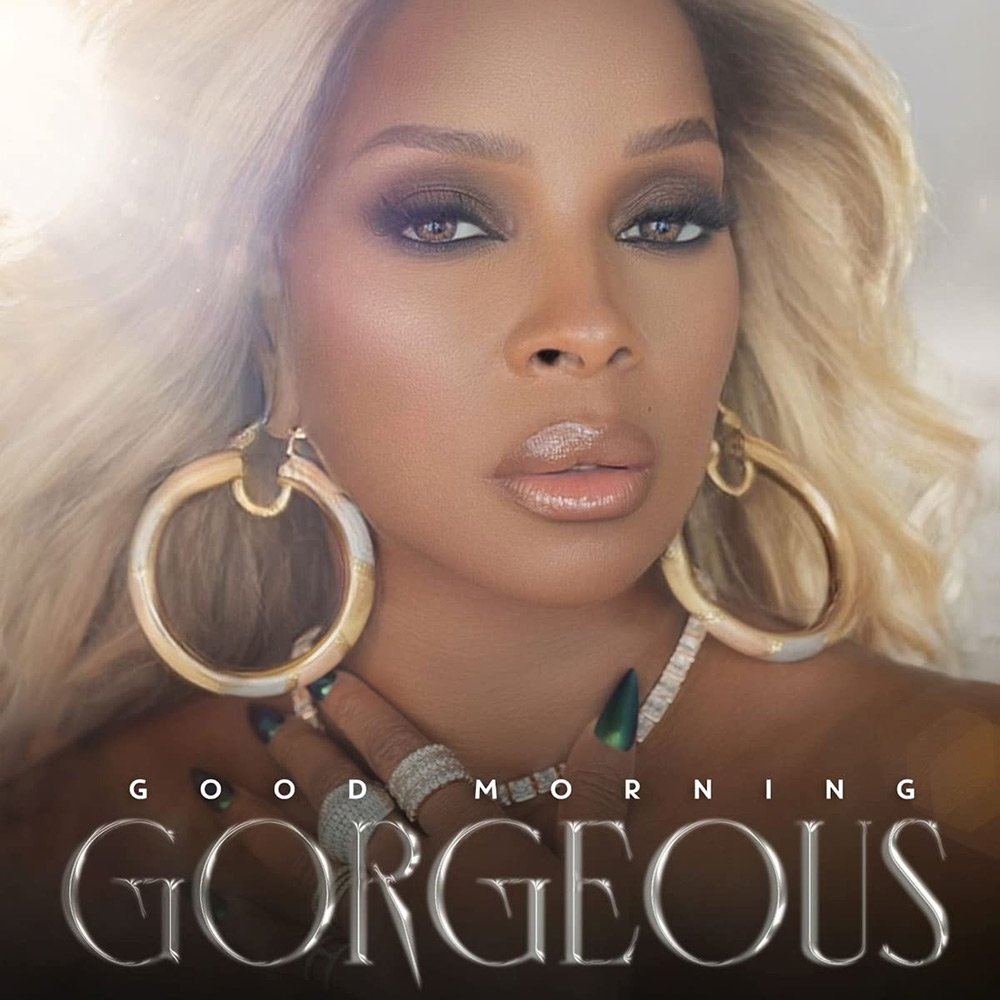 Bold, powerful and unapologetic. How else could we define the undisputed Queen of Hip-Hop Soul? She is beautiful and strong. She is Mary J. Blige. The R&B songstress, who recently celebrated her 51st birthday, is set to blow us away with a Super Bowl halftime appearance alongside the likes of Dr. Dre and Snoop Dogg. This comes right on the heels of her nomination for Song Of The Year at the 5th annual Pop Awards with the single "Hourglass" from the critically acclaimed Mary J. Blige's My Life documentary film. And she doesn't stop there. MJB brings us a new studio LP, entitled "Good Morning Gorgeous". The album serves to remind us that classic R&B lives on.
→ Listen to Pop Magazine's playlists on Spotify
The lead single "Amazing" features hitmaker DJ Khaled and lyrically it doesn't miss a beat in living up to its name. "I feel good, I feel great, man, I feel amazing. Every day celebrate, not just on occasion." The party-themed song rides on a wave of self-love and jubilation. "Cut out all that noise, only positive vibes. Every day like my birthday, bring the cake in." Under all of this bravado however is a deeper message about being true to yourself. Hidden in lyrics like – "It's so hard to fake when everything I do is real" – Blige is introducing us to the all too important theme of "Good Morning Gorgeous".
Being true to oneself is a conundrum where relationships and feelings are involved. "Rent Money" featuring rapper Dave East takes us through a whirlwind story about a pair of lovers fighting to reclaim their individuality. "I spent everything on you. Spent my energy on you." Blige asserts the need and subsequent conviction to break free. "I gave you my best. There ain't nothing left. I'm picking up the pieces of the puzzle." This single is a slow R&B burn with no club themes or gimmicks. "Rent Money" serves to remind us of the younger Mary J. Blige, that we knew and loved, who was all about serenading us with slow jams. In this smooth ballad all that Blige really wants is to have her independence back and the money she has spent too. "All I got is rent money due. Messing with you."
"Good Morning Gorgeous", the album's title song, is the conclusion to a three decade long musical journey and the pick-me-up that we all need. The song hints at trials and tribulations. "I'm so tired of feeling empty. Dry my eyes. It's time to fight." The lyrics read as a poetic monologue to self. Blige is speaking to her inner being with no frills or love interests to reference. "Sometimes you gotta look in the mirror and say good morning gorgeous". The song is constructed as a powerful and soulful ballad. "All the times that I hated myself. All the times I wanted to be someone else." It is raw and relatable. Self-love is the theme of the times. With growing civil rights movements like #BlackLivesMatter, there has never been a greater era to sing about loving yourself. "As soon as I wake up, I say good morning, good morning gorgeous."
The Queen of Hip-hop Soul has returned. "Good Morning Gorgeous" is one of MJB's most profound albums yet. It bolsters questions of self-love while emphasizing the overcoming of hardship. The next time that you feel lonely or seek a push towards being your true self, press play on "Good Morning Gorgeous". Preferably with a steaming cup of coffee the moment you wake. Wish yourself an amazing day. You are complete.

Written by Adelaide Modise
Adelaide is a writer, artist and pianist. She is passionate about all things creative and an avid champion for women in music.

Author's rating for Good Morning Gorgeous


Pop Magazine's official rating for Good Morning Gorgeous


Rating key


MASTERPIECE a must-have


SUPERB for heavy rotation


EXCELLENT a great achievement


VERY GOOD a respectable result


GOOD worth checking out


FAIR an average outcome


WEAK not convincing stuff


BAD an underwhelming effort


VERY BAD quite a waste


FAIL a total failure