Review: Diana Ross – Thank You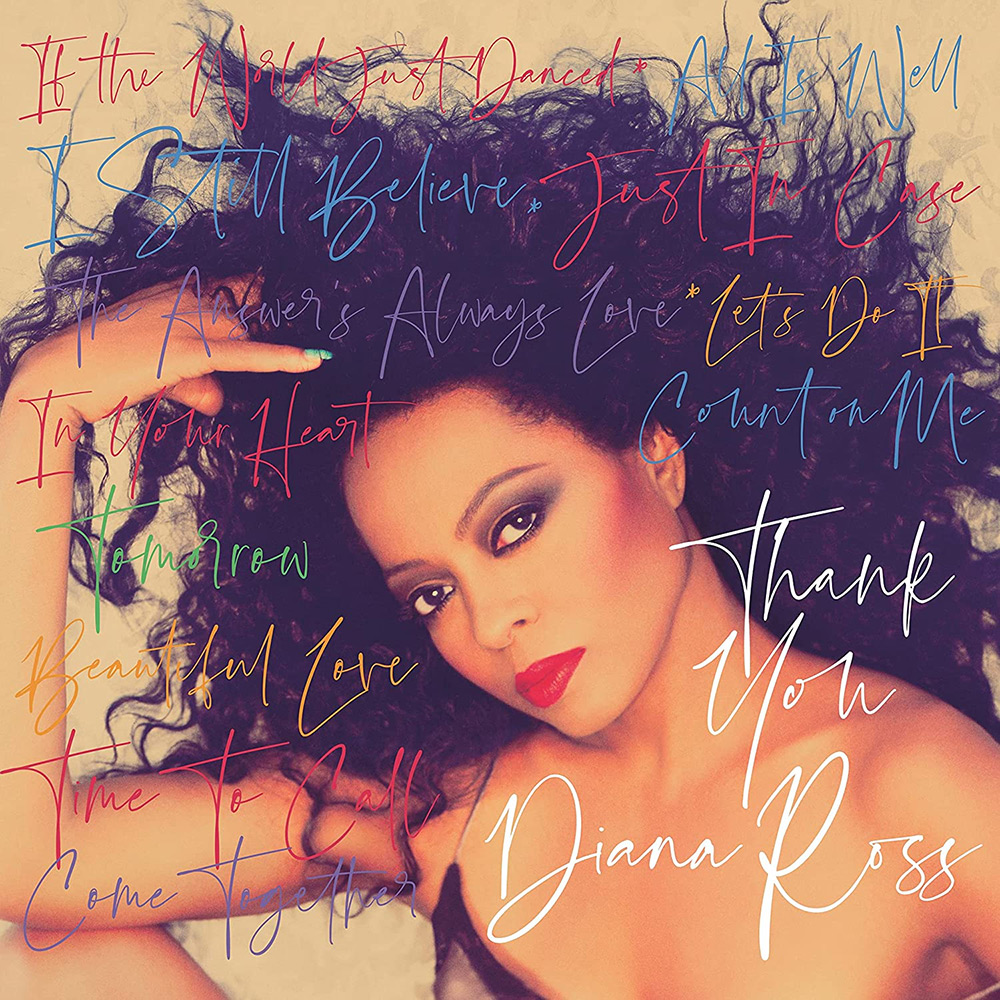 It's a pleasure to see Diana Ross return with a new full-length release. "Thank You" is her first record of originals in over 20 years, yet the songs sound familiar, which seems to be very much intentional. The album consists of 13 tracks with a cool blend of soul and disco sound in classic Diana Ross fashion. The 77-year-old ex-Supremes star made this record happen in her home studio during the pandemic, along with a team of songwriters and producers led by Jack Antonoff. The aim of her 23rd solo album is clear: all she wants is to put a smile on everyone's face and make us enjoy the moment. "Thank You" is pep talk and nostalgia together in one worthwhile LP.
→ Listen to Pop Magazine's playlists on Spotify
Comprised of sweet songs spreading an optimistic wave of love and life, this album invites the listener to a warm party. The host of our get-together is full of love and joy and welcomes everyone. "No matter what the question is, the answer is always love", she sings in her song. For Ross, "Thank You" is also a moment of reflection on a lifetime of experiences. This album can take you places and make you ponder upon your own way of living. Ross and her team are evoking Motown memories with this production through beautiful ballads and dance floor tunes. And with its uplifting mood, listening to this album seems like going through a book of inspirational quotes.
"Thank You" is certainly a good album, however, it can't plunge the same depth that Ross could during her peak time. Although there are a few moments which come quite close in the way it deals with the Ross of "Endless Love" rather than the Ross of "Love Hangover". The songs on "Thank You" don't fit into the modern music culture but they could still mend some of today's problems if people really listen. If you're old enough, these songs can certainly take you back to the 90s and help you relive your favorite memories associated with pop culture and soul music of the late 20th century.

Written by Waleed Qaisrani
Waleed is a content creator, music lover, and Aerospace engineer. He loves to write and tell amazing stories to people through his work. He loves to discover any form of art whether it is in the form of music, photography or storytelling. As a photographer and traveler, he loves to explore new places all the time while listening to music in this journey of life.

Author's rating for Thank You


Pop Magazine's official rating for Thank You


Rating key


MASTERPIECE a must-have


SUPERB for heavy rotation


EXCELLENT a great achievement


VERY GOOD a respectable result


GOOD worth checking out


FAIR an average outcome


WEAK not convincing stuff


BAD an underwhelming effort


VERY BAD quite a waste


FAIL a total failure