Review: Prince – Welcome 2 America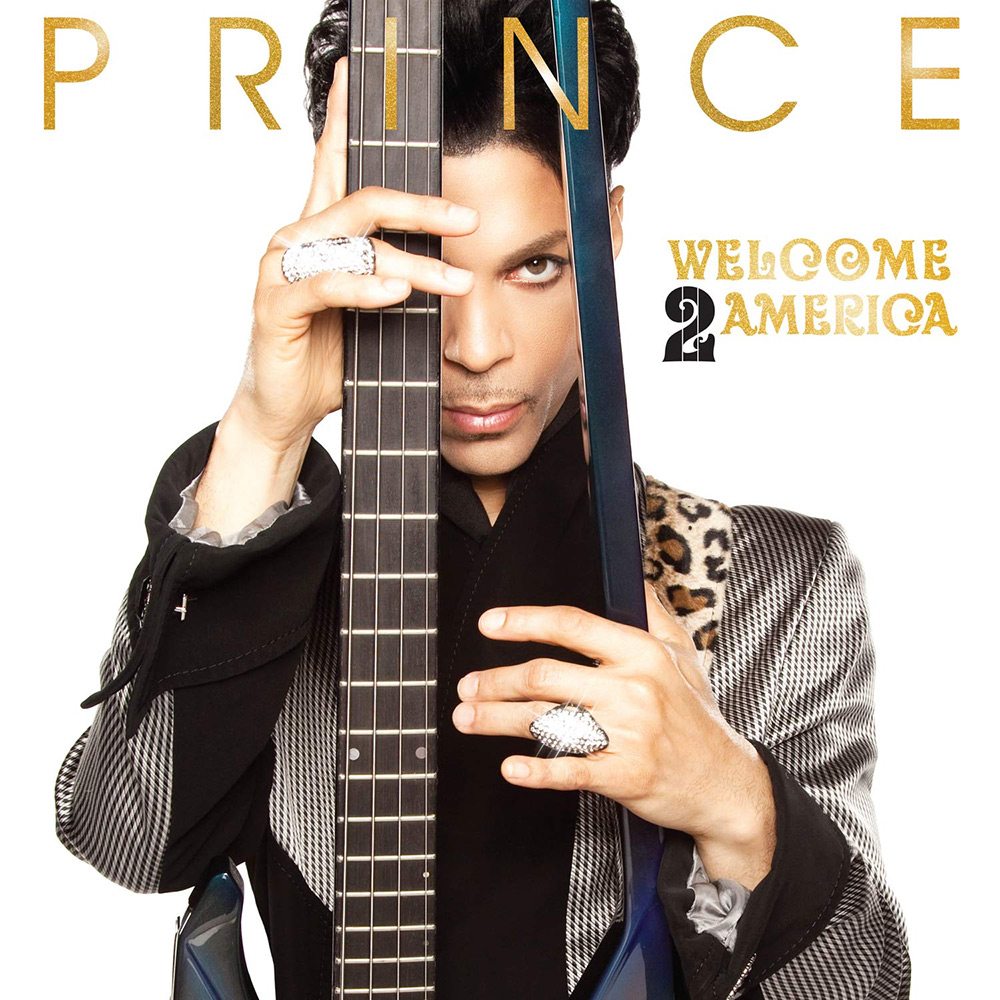 Saying that Prince is one of the greatest musicians of all time is a statement that might not garner much attention because the artist himself has proven that to be true too many times in his prolific music career. Prince made music up until his sad demise in 2016 and as we all know, he chucked a lot of it in his legendary vault at his Paisley Park home in Minnesota, leaving the world wondering whether they will ever hear these songs. This is why I was so excited about the announcement of "Welcome 2 America", the first album from Prince's vault of unreleased music. It's important to mention that this album was found as a fully completed piece of work and is not just a bunch of songs put together by friends and family.
→ Listen to Pop Magazine's playlists on Spotify
After a few listens of the album, one can tell Prince was in a different headspace at the time. While we don't get some of the brazen explicit lyrics of "Darling Nikki", super passionate vocals of "Purple Rain", or infectious guitar solos of "Little Red Corvette", what we get is a satisfactory body of work that is good but certainly not groundbreaking, especially for an artist like Prince.
It begins with the title track, "Welcome 2 America", where Prince, supported by soulful female vocals, reflects on the chaotic political state of America and how consumerism is used as a distraction from all the mess. He sings, "Mass media, information overload, welcome to America / Distracted by the features of the iPhone". This song was written in 2010 but fits the current political climate perfectly. The lyrics are carried well by Tal Wilkendfeld's sinister bassline that plays throughout the song.
Much of the album is filled with chill songs like "Running Game (Son Of A Slave Master)", "Born 2 Die", and "1000 Light Years From Here". With their laid-back drum beats and smooth feminine vocal harmonies, these songs are perfect to listen to while you go about your day. While they are not attention-grabbing songs, they do have interesting messages and melodies that will grow on you as you live with this album for a couple of days or weeks. We do get some high moments on the album. Perhaps "Hot Summer" is the one that jumps out the most with its high-energy guitars, reminiscent of some of Prince's greatest party hits.
"When She Comes" must be the most typical Prince song on this album where he beautifully sings about his girl's orgasms carried by minimalistic production – simple piano chords, bass, chill drum beat, soulful guitars, and his signature high-pitch vocals to do the job. With lyrics like, "Some people might think it's rude / But she's more comfortable in the nude / At first I thought she was a prude / But now she's the first and last thing I ever wanna do", Prince lets us know once again that no one else makes better songs about sex. "Check The Record" is another one of the songs that explore Prince's dirty mind, portraying his well-known sexual effervescence. He sings, "Let's check the record, see what it say / Seem like your girlfriend, was in my bed".
We also get a soulful cover of Soul Asylum's "Stand Up and B Strong" that turns the 90s rock song into an anthem that I'm sure would have been a hit in stadiums and civil rights marches if Prince was alive. "Yes" is another anthemic, politically charged song. The call-and-response nature of the song makes it easy to sing along and get a group of people chanting in no time.
Overall, the album feels like a cohesive sonic experience with an underlying social vision that perfectly runs through. But it's certainly not Prince's best work and that's fine because maybe it wasn't meant to be. It's clear that at the time of recording "Welcome 2 America", Prince was a different person. He wasn't the sexually vivacious, thong-wearing, guy who wrote "Slave" on his face to piss his label off. At this point in his life, he was done with living the fast-paced celebrity life. Nevertheless, that part of him never died and we can see it shine through a little bit. "Welcome 2 America" captures the duality of the man he was and it's pretty cool that we finally got some new music from Prince's vault.

Written by Leslie Addo
Leslie is a writer, guitarist, and music producer from Accra, Ghana, with a Bachelor of Arts degree in Economics, and a very unimpressive track record of making terrible smoothies. You can find him on Instagram @_lesplay, where he is either trying too hard to look cool with his guitar or posting videos of himself making bad smoothies and tasting them with a frown.

Author's rating for Welcome 2 America


Pop Magazine's official rating for Welcome 2 America


Rating key


MASTERPIECE a must-have


SUPERB for heavy rotation


EXCELLENT a great achievement


VERY GOOD a respectable result


GOOD worth checking out


FAIR an average outcome


WEAK not convincing stuff


BAD an underwhelming effort


VERY BAD quite a waste


FAIL a total failure