Review: Mozez – Lights On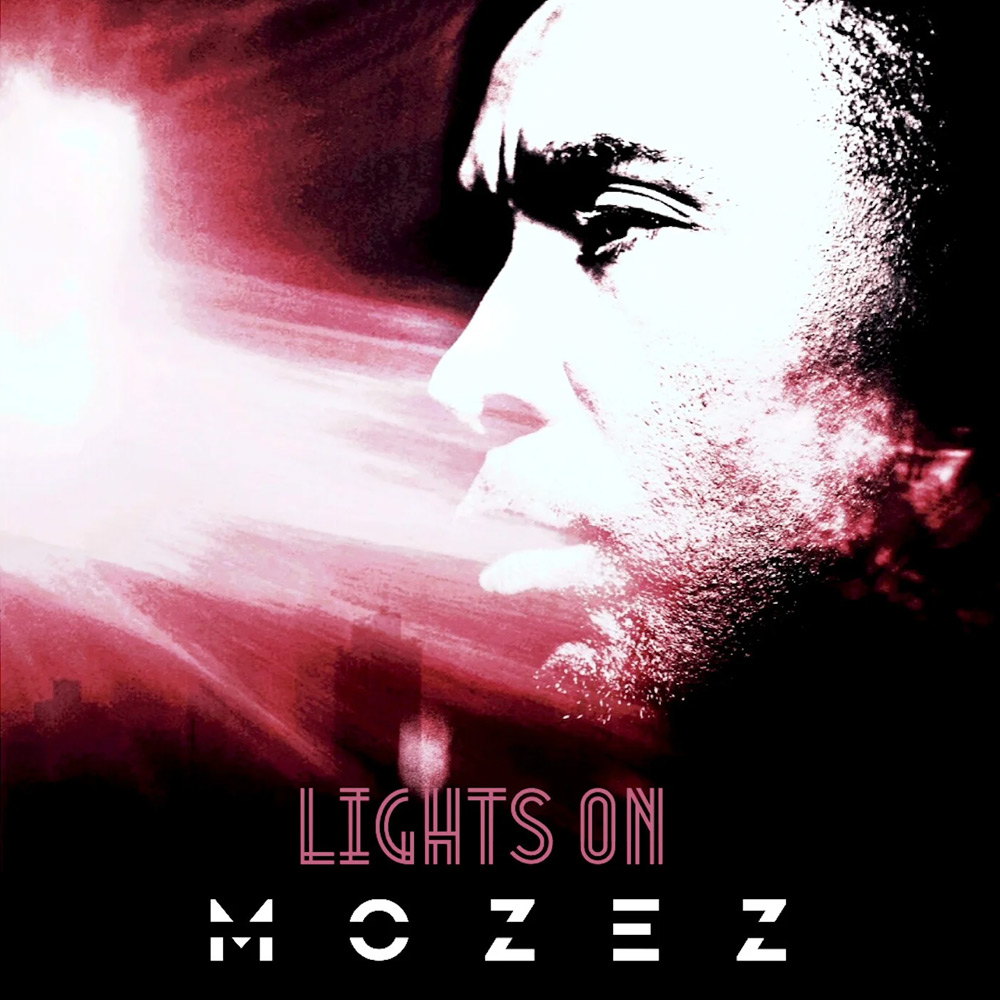 How do you classify an artist who seamlessly blends experimental EDM, pop, R&B, soul, and gospel? You don't. You simply sit back and enjoy the ride. And what an enjoyable ride it is! With his new album, "Lights On", Mozez takes us on a spiritual journey that will leave none of us indifferent. These past months have been bleak and difficult for many of us, and the future seems uncertain too. However, Mozez has hope, and he's ready to share it with the world. His message of universal love is carried by his incredibly smooth voice. The Jamaican-born singer has been praised since his days fronting Zero 7, and once again, he delivers a warm and perfectly controlled vocal performance to support his beautifully crafted lyrics on his third solo LP.
→ Listen to Pop Magazine's playlists on Spotify
The lead single, "Looking At Me", tackles prejudice with subtlety: "I see you looking at me. Tell me what do you see? An angel with a halo? A man from the ghetto?" But in truth, it sounds more like an appeal to love and understanding than a condemnation: "Higher, higher. You and me. You gotta get me. Higher, higher. Enlighten me." Son of a preacher, Mozez understands that peace and unity cannot be cultivated when people fear one another and that our divisions are only skin-deep. In this song, he tells us that we are all in this together, sharing one planet: "We rise at break of dawn, yeah it dawned on me. We spinning round and round again. Seems like this game never ends."
That appeal to opening our hearts and minds to one another is also very present on "Wait A Minute". However, that song is more than a plea for love. It's a rallying cry for a generation caught between confusion and worry, in times of uncertainty and division, when the future looks darker than the present: "Take a moment of time. A minute longer that's just fine. Before its fade away. Before it fades to gray. I wanna know, who controls it all?" But it's not a song of hopelessness. The beat is energetic without being frantic, and the lyrics are an encouragement to seize the day and love without fear: "Who do you think you're taking down? You can't keep the beat underground. Where there's life then life abounds. Where there's love then light is found… Take a day or two. Do all the things you wanted to. Live for the day. Hey what's going on?" With Mozez's smooth voice guiding us through the ups and downs of a strange present, the future doesn't look so dark anymore.
"Lights On", the album's title song, feels like a prayer infused with soul and electro music. Like many tracks on the album, it acknowledges the difficulties of the present and the worries for the future, but it seeks to uplift us above those difficulties through love and perseverance. We might live through dark times, but Mozez turns the lights on: "Leave the light on. For we stumble in our minds. Leave it on. For a world that's going blind. Leave it on for the future of our kind." The beautiful song invites us to look within, and to be the change we want to see in the world: "Shine child shine. The light is you. The world will follow too."
"Lights On" is not the kind of album you just put on as background noise. To be able to truly appreciate its depth and nuances, it demands our full attention. It makes you think, it makes you reflect, and it makes you feel. Sit in a comfortable armchair with your favorite drink, close your eyes, and let yourself be taken away on a spiritual journey that feels a lot like musical meditation.

Written by Camille Hourtane
Camille is a bilingual freelance writer with an unending passion for storytelling. She writes pieces in English and in French, with an emphasis on food/travel/society articles and fantasy/gothic/supernatural stories. She likes nothing more than to explore new places, whether in body or in mind.

Author's rating for Lights On


Pop Magazine's official rating for Lights On


Rating key


MASTERPIECE a must-have


SUPERB for heavy rotation


EXCELLENT a great achievement


VERY GOOD a respectable result


GOOD worth checking out


FAIR an average outcome


WEAK not convincing stuff


BAD an underwhelming effort


VERY BAD quite a waste


FAIL a total failure