Review: Kaleo – Surface Sounds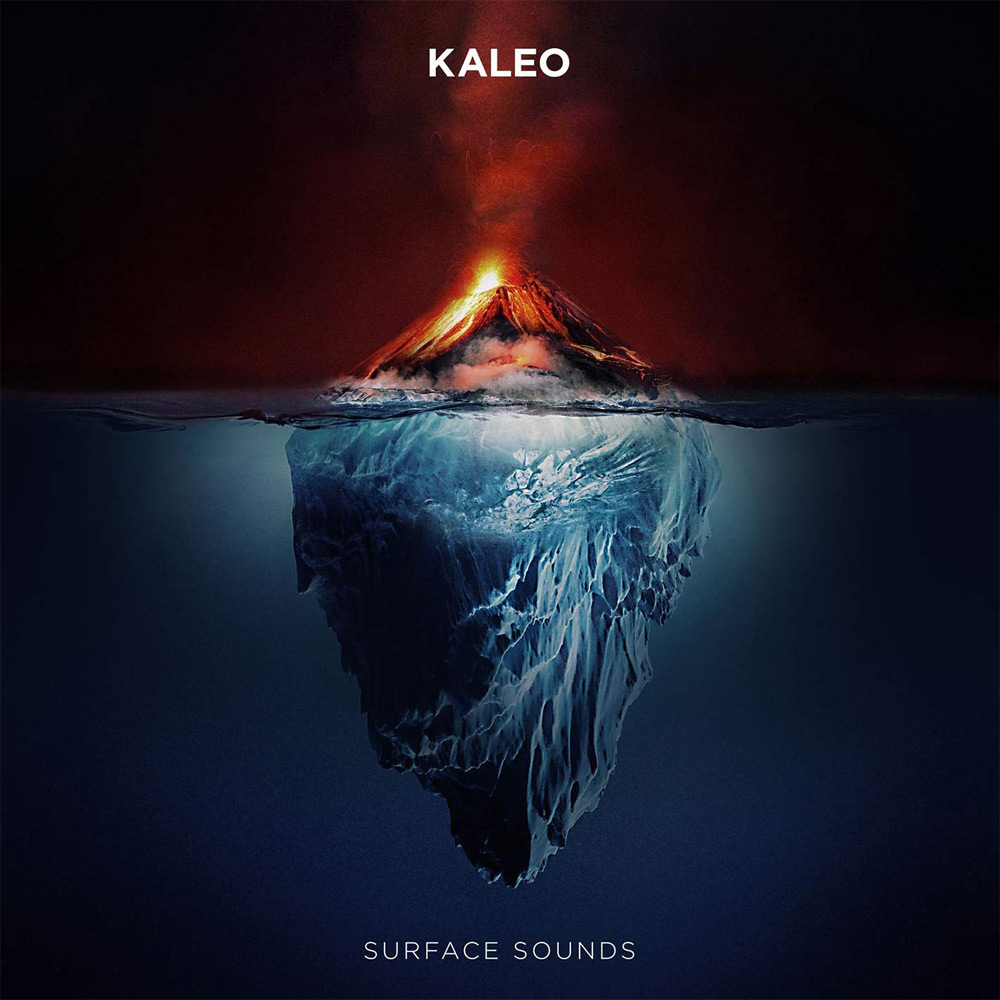 Since the release of their multi-platinum hit "Way Down We Go" in 2015 and the subsequent studio album "A/B", Icelandic rock band Kaleo is immensely popular. The band's music is infused with blues and folk, and tends to trickle down one of two tones: soulful garage grunge driven by rugged riffs or a more lyrical tranquility sprinkled with falsetto and acoustic delicacy. On their new full-length record, the band remains comfortably distinctive, playing in many of the same shades as they did previously, yet another testament to the band's remarkable grip on American soul and roots music and song structure. "Surface Sounds" contains eleven tracks, with an emphasis on previously released singles, and is pretty much the pet project of Kaleo's frontman, vocalist and songwriter JJ Julius Son.
→ Listen to our playlists on Spotify
The album opens with "Brother Run Fast", which is classic Kaleo with grounded bass, sparse drumming, and Son's voice that can cut through granite. This is followed by "Break My Baby", which was produced with Grammy winner Mike Elizondo and written by Julius Son. It is a bit more hooky and groovy, featuring the range of Son's vocals and a gritty, bluesy approach. It sets the mood for the rest of the album's dark and personal theme.
"Skinny" begins with Julius Son's deep bluesy vocals referencing a girl, but as the song progresses, it becomes apparent he's not addressing a lover or an angst-filled relationship, but he's challenging the irrational expectations placed upon women to live up to certain ideal standards. It's a slow burn song that builds in intensity. Just a few weeks ahead of the release of the album, Son performed a stripped-down acoustic version of "Skinny" in front of an erupting volcano on Iceland. You might have seen many performance videos before, but none compare to the latest visually intriguing video from the band. There's no doubt that they want to pack bare and raw emotions into their music.
"Hey Gringo" is a little more pop, with Son's Jagger-like falsetto backed by a bright country and western guitar melody. There's a noticeable shift into softer acoustic realms halfway through the album. "I Want More" is firmly in line with the band's far-famed single "All The Pretty Girls" as a longing, openhearted ballad. It's a tender yet tough anthem that builds nice and slowly.
Kaleo's previous album was a hit owing to its wonderfully fresh material with emphasis on songwriting, pushing genre boundaries, and Julius Son's voice, so it naturally set high expectations for any follow-up record. However, on "Surface Sounds" Kaleo plays it safe. It does not offer much in the way of experimentation, the bass is sparsely used and Son's voice isn't hitting any high notes. Although Kaleo did try to create a tracklist that sounds completely different than "A/B", it works to little avail. The album hasn't strayed from what the audience already knows they do well.

Written by Waleed Qaisrani
Waleed is a content creator, music lover, and Aerospace engineer. He loves to write and tell amazing stories to people through his work. He loves to discover any form of art whether it is in the form of music, photography or storytelling. As a photographer and traveler, he loves to explore new places all the time while listening to music in this journey of life.

Author's rating for Surface Sounds


Pop Magazine's official rating for Surface Sounds


Rating key


MASTERPIECE a must-have


SUPERB for heavy rotation


EXCELLENT a great achievement


VERY GOOD a respectable result


GOOD worth checking out


FAIR an average outcome


WEAK not convincing stuff


BAD an underwhelming effort


VERY BAD quite a waste


FAIL a total failure