Review: Noga Erez – Kids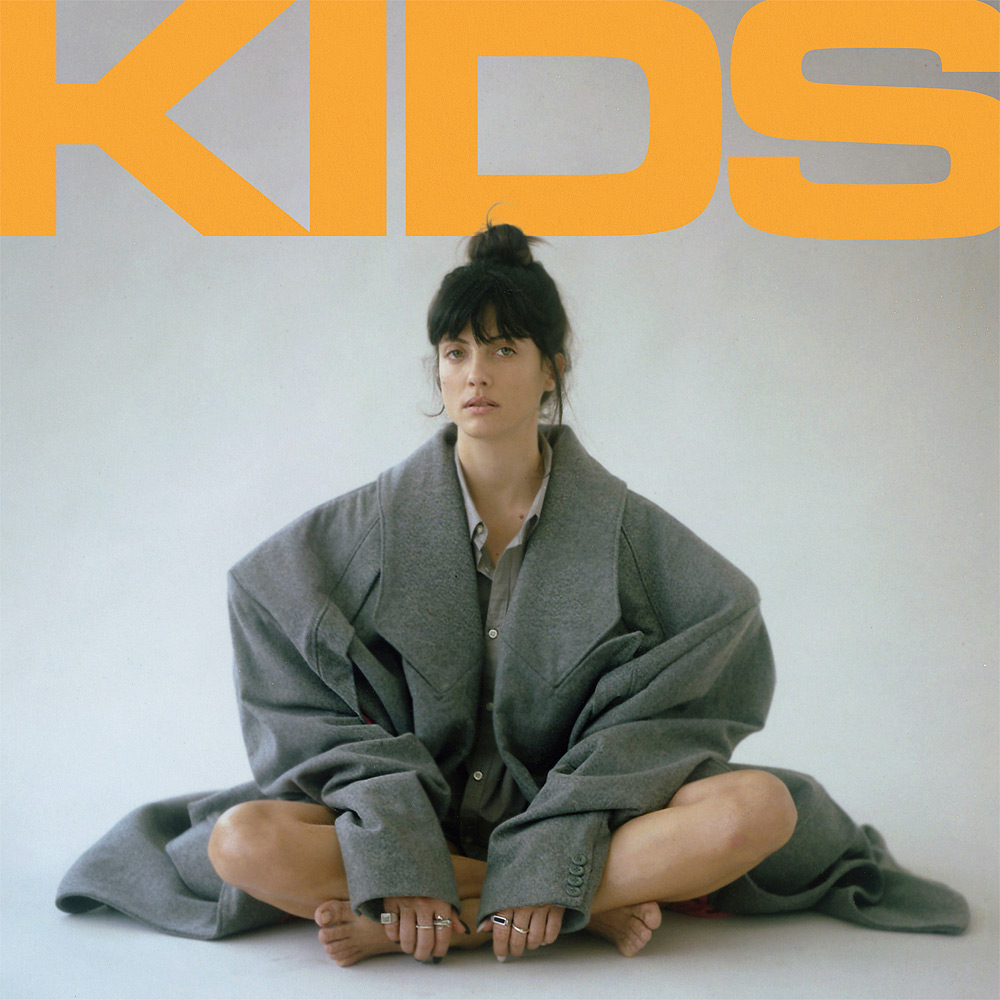 Israeli musician Noga Erez has released her eagerly anticipated sophomore album just in time for the Passover weekend in the Jewish tradition – a Passover gift, if you will. At first listen, "Kids" is a catchy, well-produced, rhythmic trip around what it means to be young in today's world. Erez's personal style is unmistakable, and that's not only true for her sound but for her unconventional visuals as well. At the Pop Awards 2021, she was nominated for the Music Video Of The Year Award with "Views". This extraordinary clip, and four more videos that have been released along with singles from the album, are bold statements that she's not afraid to move in her own unique way.
→ Listen to our playlists on Spotify
The album opens with Noga's mother saying, "Kids these days". The twelve tracks that follow are a profound reflection on being young and the intensity that comes with it, particularly when combined with the reality of being a woman, and being Israeli. The strength of this combination is demonstrated by the powerful pounding beats we hear in "You So Done".
The Israeli influence is present throughout the album, with small snippets of Hebrew audio scattered throughout, but the theme is delved into more deeply within her lyrics. The beauty of "Kids" is its ability to be deceptive. At first glance the album simply seems to fall perfectly into the kind of music hitting the popular spot in the charts today – Billie Eilish style. Upon closer inspection, the topics are deep and thought-provoking. Noga Erez's head is not in the clouds.
The Israeli-Palestinian conflict is commented on in both songs, "Fire Kites" and the title track "Kids" with its lyrics, "Kids that never grow old, Mom's heart 'bout to explode… Peace is dead, now rest in peace". Yet neither song comes in a way that is obtrusive or aggressive. Erez herself served as a military musician in her compulsory military service.
Erez's talent is complimented by her partner Rousso who she worked with for several years. The pair's relationship can be explored in "Story" through the lyrics and a music video where the two appear to be locked in a battle which comes down to, "way too much coffee". It's the struggle of being a millennial put to music. The magic of their combined musical ability shines through the lead single "Views" which captures your attention and then sticks in your head. It's no surprise this song turned out to be the hit it is.
Erez and Rousso expose themselves as an open book, with her first words on the album being, "I've been depressed", in the opening to "Cipi". She's letting us know this album will be personal. The death of Rousso's mother is explored through the song "End Of The Road". Most relevant to today, "No News On TV" highlights on lockdown and pandemic fatigue, "I don't want to look at my phone anymore", something we can all relate to.
The end result is a record which takes no corners. The topics and scope covered in one album is an impressive feat which Noga Erez should be very proud of. The LP very much sticks to one genre of music, so if this style isn't to your taste then there isn't much variation to find solace in. However, if you're ready to dive into the young generation's beat, "Kids" will give you everything that you desire and more.

Written by Olivia Kashti
Olivia is a writer and yoga teacher based in Haifa.

Author's rating for Kids


Pop Magazine's official rating for Kids


Rating key


MASTERPIECE a must-have


SUPERB for heavy rotation


EXCELLENT a great achievement


VERY GOOD a respectable result


GOOD worth checking out


FAIR an average outcome


WEAK not convincing stuff


BAD an underwhelming effort


VERY BAD quite a waste


FAIL a total failure