Review: Zara Larsson – Poster Girl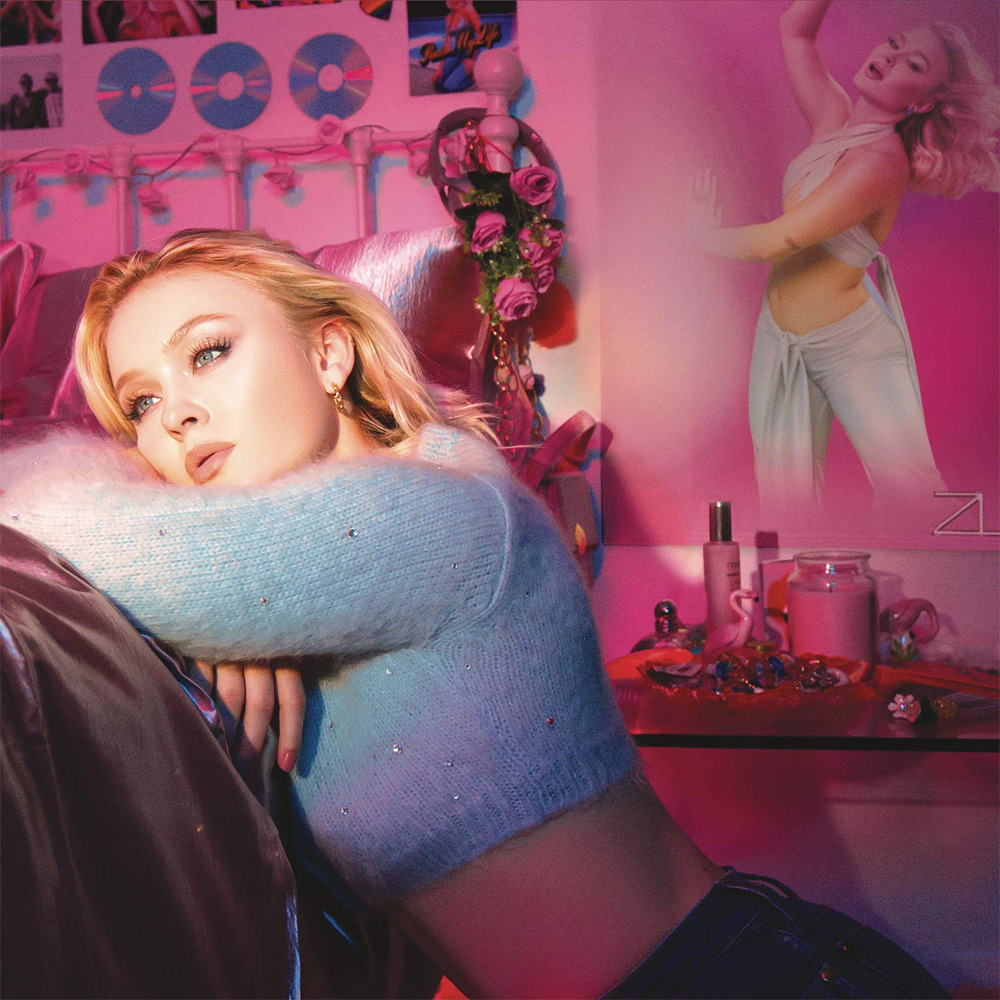 Zara Larsson first came to fame in 2008 when she won the Swedish version of the competition show Got Talent at just ten years old, with stunning renditions of songs by Whitney Houston and Celine Dion. Those who have seen Zara's performances predicted a great future for her in the music industry and she has proven them right over and over again by releasing two successful studio albums and numerous Platinum-certified hit singles. At only 23 years old, she's now releasing her third opus, "Poster Girl". This new album is filled with lively melodies, contemporary dance-pop beats, and fun voice effects that are sure to make you dance the pandemic worries away. Let yourself be carried by strong electropop vibes and move to these catchy tracks. Once again, Zara Larsson lays down the quality vocals she has demonstrated since she was ten. The main theme of "Poster Girl" is love in all its forms: former love, future love, fading love, and friendship to love. It is omnipresent throughout the album.
→ Listen to our playlists on Spotify
The song "Talk About Love" featuring Young Thug was released as a single prior the album. Its lyrics follow the opening track, "Love Me Land", dealing with the idea of finding happiness where we are rather than rushing forward. The musical chemistry between Larsson and Young Thug makes this track a standout piece. Title track "Poster Girl" is a love letter to weed, a popular theme among young pop singers, although Larsson herself stated that she did not want to be the mentioned poster girl for the recreational drug. The song can either read as a personal journal entry or as an attempt to avoid the too smooth image sometimes attached to a former child star. Whatever the intent, the cleverly written lyrics make this track stick out on the album.
"Look What You've Done" and "What Happens Here" are probably the most feminist tracks of "Poster Girl". Many songs on the album, like "Stick With You" or "Ruin My Life", are defined by the relationship at the heart of the lyrics, but "Look What You've Done" talks about the strength we can find on our own: "So I ain't crying anymore / I'm stronger than I was before / You keep calling me again / But I keep dancing anyway / 'Cause now that you're gone / I'm number one". The lyrics almost sound like a homage to "Survivor" by Destiny's Child, but fall just short of the mark when that newfound strength is attributed to the fact that the man who hurt her is no longer standing in the way. On the other hand, on "What Happens Here", the message is clearer: the singer refuses to be shamed for her sexuality. She is comfortable with who she is, what she needs, and what she decides to do with her own body. It's hands down the most liberating song of the entire album.
The beats are catchy and the vocals match what we have come to expect from Zara Larsson, yet the album feels quite tame compared to the fiery personality the outspoken artist has displayed on social media. Those love songs feel as if we have heard them before from other pop singers. Because of her talent, we hold Larsson to higher standards. So, is "Poster Girl" groundbreaking? No. But is it enjoyable? Definitely.

Written by Camille Hourtane
Camille is a bilingual freelance writer with an unending passion for storytelling. She writes pieces in English and in French, with an emphasis on food/travel/society articles and fantasy/gothic/supernatural stories. She likes nothing more than to explore new places, whether in body or in mind.

Author's rating for Poster Girl


Pop Magazine's official rating for Poster Girl


Rating key


MASTERPIECE a must-have


SUPERB for heavy rotation


EXCELLENT a great achievement


VERY GOOD a respectable result


GOOD worth checking out


FAIR an average outcome


WEAK not convincing stuff


BAD an underwhelming effort


VERY BAD quite a waste


FAIL a total failure