Review: Tash Sultana – Terra Firma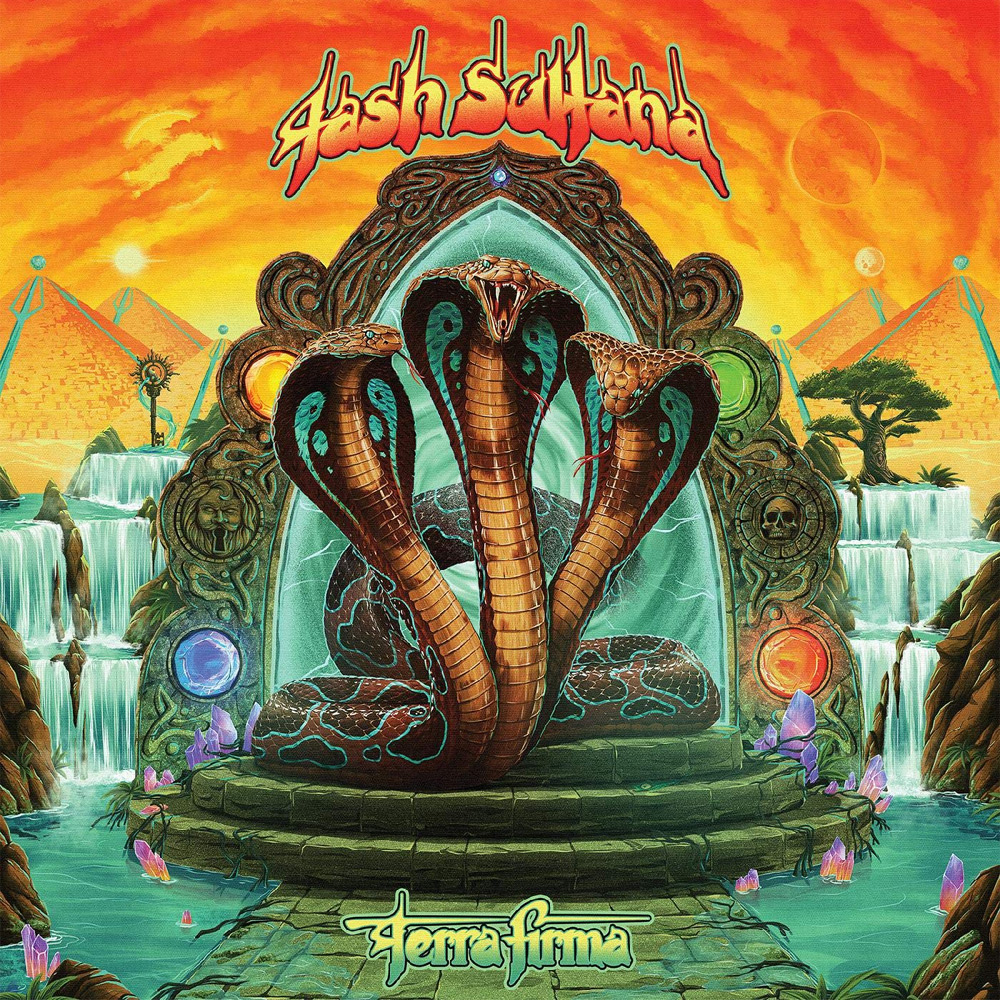 Tash Sultana returns with a 14-track gem of a sophomore project: "Terra Firma". The album is everything that listeners hoped it would be, with spellbinding riffs and vulnerable lyrics guiding listeners every step of the way. But this comes as no surprise to her fans, as Sultana has always been a versatile artist open about her internal struggles, which include a history of drug addiction as a teenager. Sultana's self-examination shines beautifully and relatably throughout "Terra Firma". The Australian multi-instrumentalist certainly knows how to craft melodies and words that allow listeners to peer into her soul. Since busking on the streets of Melbourne to make ends meet, she has become an internet sensation with hundred millions of video streams. At the Pop Awards 2019, Tash Sultana was recognized as Emerging Artist Of The Year. She also won the Album Of The Year Award for her debut album, "Flow State", which was released in 2018.
→ Listen to our playlists on Spotify
In a message to her fans concerning how to listen to the new record, Sultana suggests to "take yourself to a quiet space, turn off the lights, light a candle and light some incense… sit back and enjoy the ride." Recurring themes throughout "Terra Firma" alternate between those of peace and introspection. On "Crop Circles", Sultana reflects on the unknowns surrounding the afterlife, singing, "Can somebody tell me, tell me where I go?" Sultana then switches gears on "Greed", singing about the gluttonous nature of being in the music industry over dramatic riffs and keys.
Halfway through the project, "Coma" is a song that Sultana originally wrote at age 17. It touches on a dark place in her life, a place that she no longer wishes to be. The standalone acoustic guitar in the first part of the track provides the listener with a refreshing regrouping period in the project, and the song's second half reminds us all of Sultana's immense instrumental versatility. It's an instant hit.
On "Sweet & Dandy", Sultana displays confidence in her own skin, as well as in relationships, singing, "I don't have to define by the sexes," and later, "You always had a moment for me when I needed to run and hide." Substantial beats make these lyrics pop out to the listener. The record's closing track, "I Am Free," echoes previous principles of optimistic reflection. "You don't need money to be happy, now you can just be free," the artist sings slowly and earnestly. Once again, Sultana demonstrates self-assuredness in her own skin and invites fans to feel the same.
"Terra Firma" is Latin for "solid ground", and this is precisely where Sultana lands with this project. In 2018, her debut album showed why she belongs in the limelight through a rollercoaster of notes and heterogeneous-sounding love songs. "Terra Firma", however, possesses something that "Flow State" never did – direction. This cohesive LP of pensive melodies is focused in its sound. If there's one thing that's obvious from Tash Sultana's bold sophomore project, it's that she's just getting started.

Written by Sean Joseph Pino
Sean is a writer of poetry, prose, and essays from Los Angeles, California. As a current medical student, his fascination with the human condition inspires much of his work. He loves pressing into the emotions and cognitions that unite us. His poetry and novels can be found on the following website: seanjpinowrites.wordpress.com

Author's rating for Terra Firma


Pop Magazine's official rating for Terra Firma


Rating key


MASTERPIECE a must-have


SUPERB for heavy rotation


EXCELLENT a great achievement


VERY GOOD a respectable result


GOOD worth checking out


FAIR an average outcome


WEAK not convincing stuff


BAD an underwhelming effort


VERY BAD quite a waste


FAIL a total failure