Review: Bon Jovi – 2020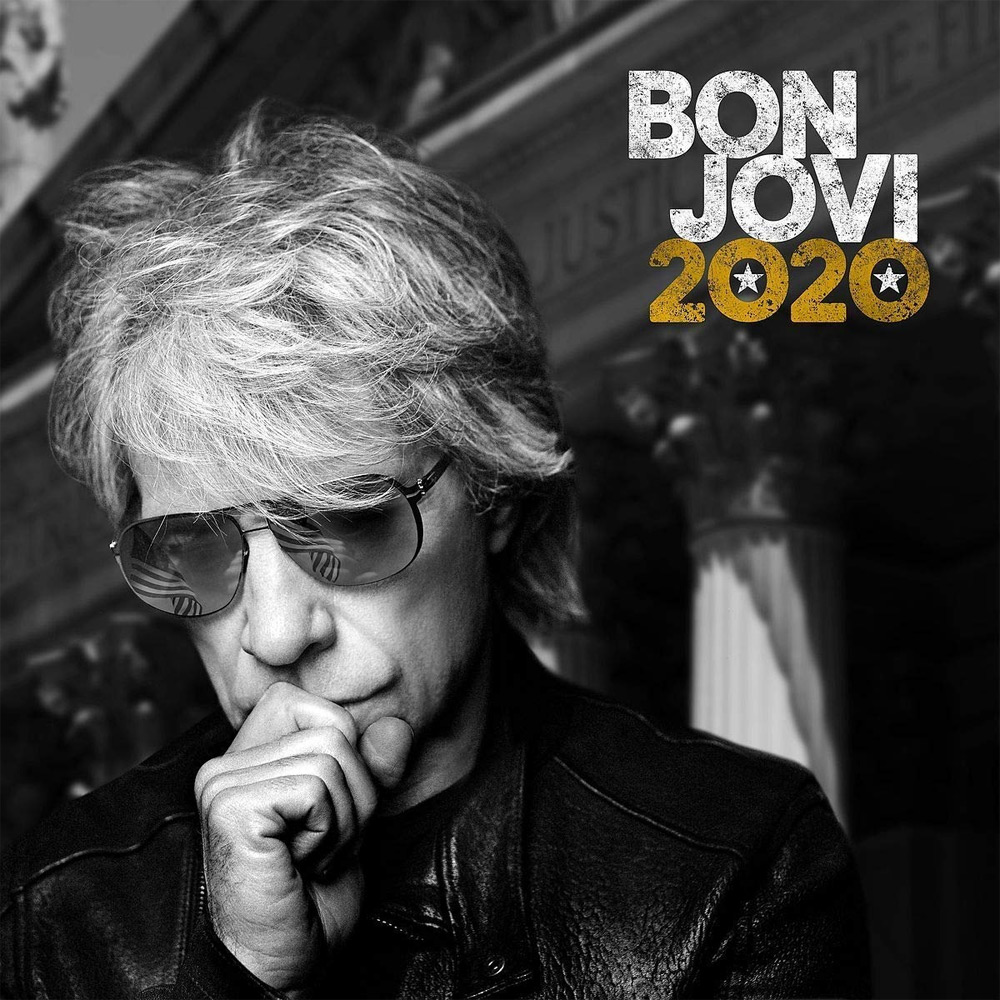 As we enter the last quarter of 2020, a million people have already died from the virus, white supremacy is more prevalent than ever before, and a significant number of people are unemployed. In a time like this, American rock band Bon Jovi has a new album for us, named after the gloomy year, but with a message of hope and positivity, and a reminder that we are in this together. Most of the album was recorded in 2019 and originally it was set to release in May 2020, but the sad state of affairs made Bon Jovi reconsider the mood of the record. As fans will notice, "2020" is nothing like the band has ever recorded before. It's a tale with highs and lows, and a plentitude of sorrow.
→ Listen to our playlists on Spotify
The first song of the album is "Limitless", which starts with electric guitars and the typical "whoa-oh-oh'' in the background. It reminds us to not get caught up in everyday fiddle-faddle. While "Limitless" is a more upbeat song, second track "Do What You Can" has more gray vibes. The music video to the song was filmed on the empty streets of New York City during the lockdown and pays tribute to frontline Corona warriors and essential workers. Encouraging people to not give up, and to try and adapt to change, Jon Bon Jovi sings, "Round here, we bend but don't break / Down here, we all understand / When you can't do what you do / You do what you can". An alternative version of the video features country singer Jennifer Nettles.
"American Reckoning" is another standout track added to the album in 2020. Jon Bon Jovi said, "I was moved to write 'American Reckoning' as a witness to history". He narrates the killing of George Floyd and the Black Lives Matter movement that followed. "America's on fire / There are protests in the streets / Her conscience has been looted / And her soul is under siege / Another mother's crying / As history repeats / I can't breathe". Daring to use George Floyd's last words, Jon makes the lyrics sound heartfelt.
In "Story Of Love", Jon Bon Jovi takes a simple approach to talk about family and parenthood. It has a waltz-like feeling attached to it. "Lower The Flag" is another political song that refers to school shootings in the US. The lyrics signify the number of shootings and the locations where they took place. The album winds up with "Unbroken". A fitting tribute to the soldiers who come back from war suffering from post-traumatic stress, anxiety, and depression, and the service dogs that help them heal. Jon himself did not serve in the military, but his song has the listeners feeling like he did.
Jon Bon Jovi co-produced the album with John Shanks. "2020" is a record spoken in a plain language. Chronicling pandemic, school shootings, and police brutality, this album is more socially and politically aware than any album the band has previously recorded. But to some, it might be a lack of adventure. On this album, Jon is singing the low notes, in a voice heavier than before.

Written by Waleed Qaisrani
Waleed is a content creator, music lover, and Aerospace engineer. He loves to write and tell amazing stories to people through his work. He loves to discover any form of art whether it is in the form of music, photography or storytelling. As a photographer and traveler, he loves to explore new places all the time while listening to music in this journey of life.

Author's rating for 2020


Pop Magazine's official rating for 2020


Rating key


MASTERPIECE a must-have


SUPERB for heavy rotation


EXCELLENT a great achievement


VERY GOOD a respectable result


GOOD worth checking out


FAIR an average outcome


WEAK not convincing stuff


BAD an underwhelming effort


VERY BAD quite a waste


FAIL a total failure