Review: Joy Denalane – Let Yourself Be Loved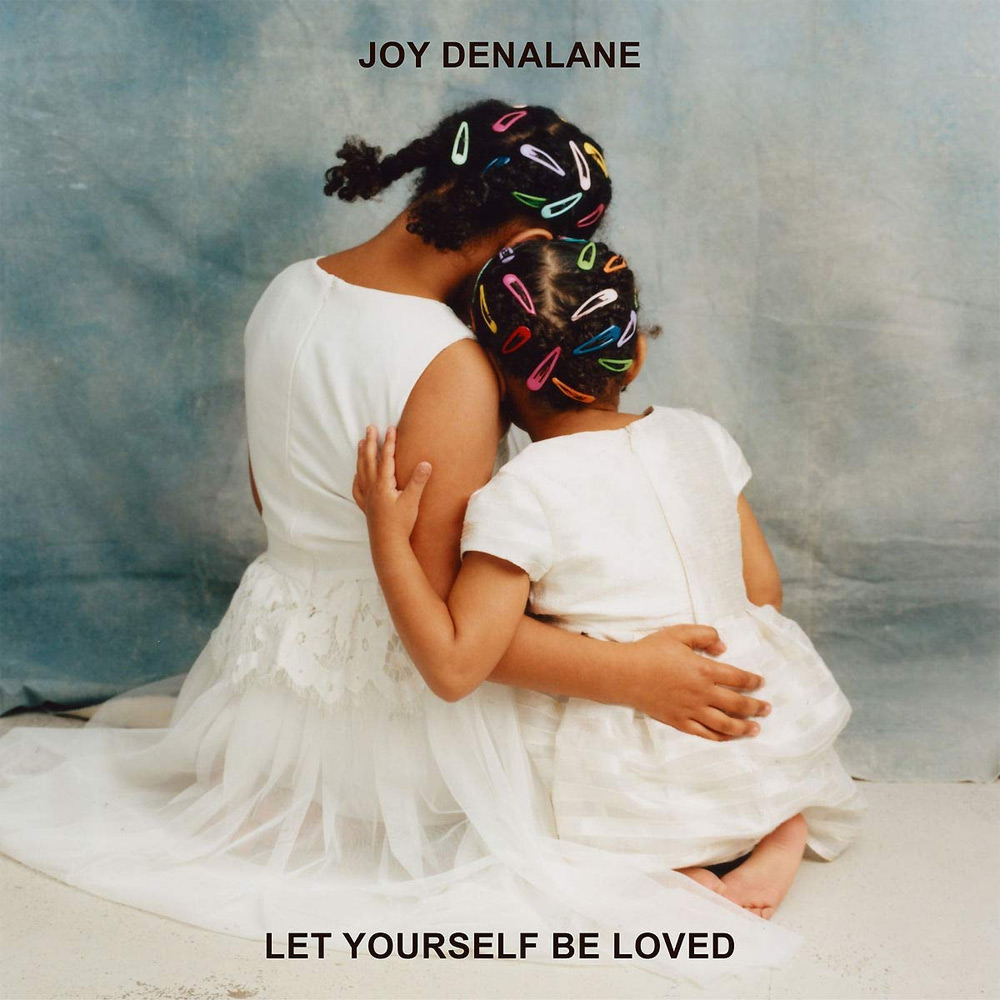 Having earned the reputation as Germany's Queen of Soul throughout her two-decade-long career, Joy Denalane successfully secures her title with fifth studio album, "Let Yourself Be Loved". Making her US debut on the legendary Motown Records, this album reflects the label's historical greats, including Aretha Franklin and Marvin Gaye, in a harmonious mix of 60s and 70s retro soul. Hailing from Berlin and with most of her previous records written in German, Denalane returns with her first English-language LP since "Born & Raised" in 2006. "Let Yourself Be Loved" demonstrates the sheer talent of someone who can create pure emotion with no language barrier. This album really takes Denalane back to her roots, as she has explained that her early musical education was inspired by the soul records her father played at home when she was young.
→ Listen to our playlists on Spotify
Paying tribute to the classics with this eleven-track mix of powerful soul music, her songs reflect the album title, dealing with the different sides of love. Opening with "Wounded Love", the upbeat tempo and 70s groove draws you in, with the soul-filled background choir adding that extra punch. But it's the third track, "I Believe" that really transports you back to true 70s funk, opening with a strong bassline that runs alongside smooth brass tones. Featuring R&B singer BJ The Chicago Kid, whose voice and style perfectly complement Denalane, it is clear why this was chosen as the album's lead single.
What's really interesting about "Let Yourself Be Loved" is that it perfectly captures so many elements of soul, with clear stylistic influences from the period, yet Denalane is able to maintain her own musical character and flair. With that signature Stevie Wonder opening of synths, soft beats, and crooning backing singers, both tracks, "The Ride" and "Hey Dreamer", offer vintage soul with a modern freshness and sound to the vocals. The song "I Gotta Know" is a clear leader, as Denalane projects her own personal Aretha Franklin chant, "(Rumor) Right now (Go Round) / I need some answers boy / I need to know the truth". With a slower start, the drum beat and brass crescendo that lead to the chorus will make you want to move your feet.
"Let Yourself Be Loved" is not your typical romance and heartbreak album, rather it seems, an honest and emotional portrayal of Denalane's personal journey and her own relationship with love. "Top Of My Love" suggests a fight for her own self-love, after choosing a path that was perhaps not the most traditional. The chorus, "Through the days and the nights / Never let it out my sight / I climbed to the top of my love", shows strength and resilience and when coupled with the album's final track, "Put In Work", and its first lines, "I was born with stars in my eyes / That's just what I thought I was meant to be / Mama told me reach for the sky", you can really feel the ambition and determination behind her music.
Another incredible production from Motown Records, "Let Yourself Be Loved" does not disappoint. Joy Denalane's pure talent and personality radiate through her songs. This album is a true gem that does justice to the greatest moments in the history of Motown and soul music.

Written by Sophie Neale
Sophie Neale is a writer, content creator, tour guide, and historian based in Berlin. She's a professional storyteller, whether she's sharing stories of Berlin's rich history or writing for a new project. With a passion for all things musical, she loves to discover new music, and as an avid foodie, she likes to find the best food in Berlin.

Author's rating for Let Yourself Be Loved


Pop Magazine's official rating for Let Yourself Be Loved


Rating key


MASTERPIECE a must-have


SUPERB for heavy rotation


EXCELLENT a great achievement


VERY GOOD a respectable result


GOOD worth checking out


FAIR an average outcome


WEAK not convincing stuff


BAD an underwhelming effort


VERY BAD quite a waste


FAIL a total failure