Review: Norah Jones – Pick Me Up Off The Floor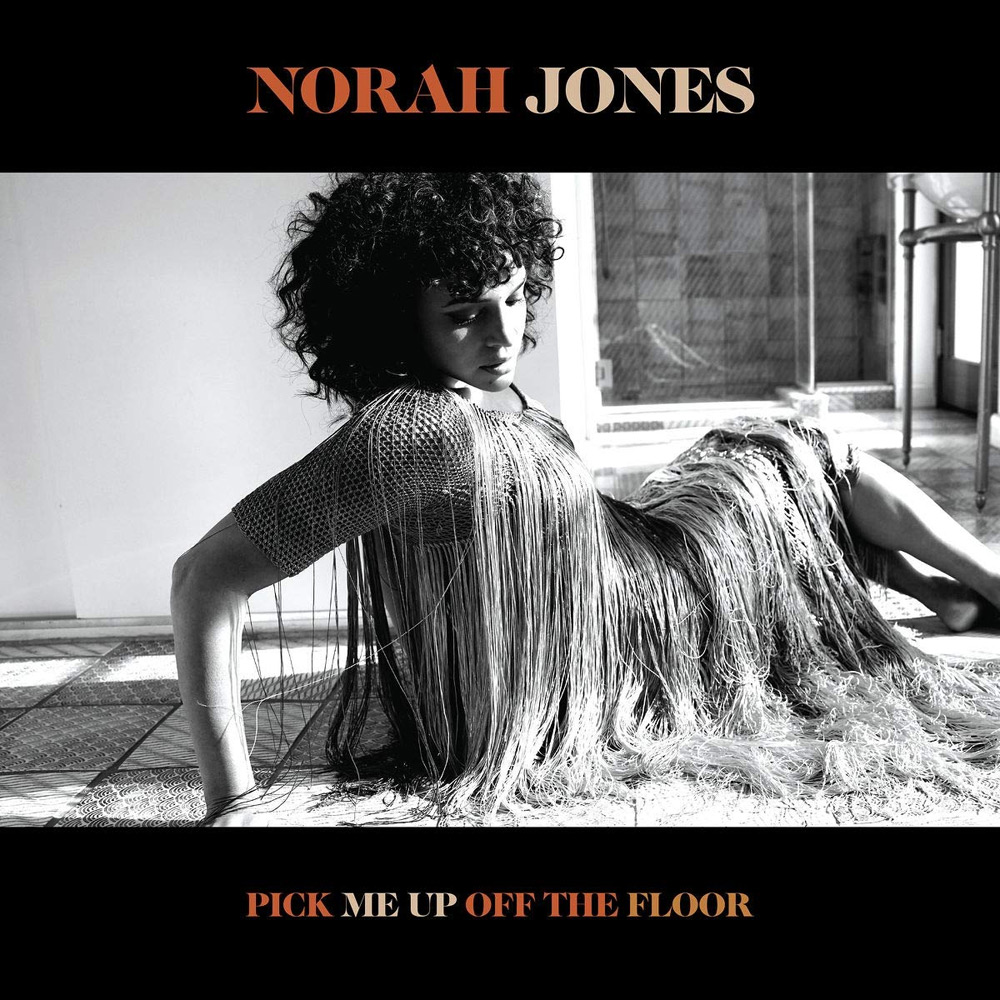 Come closer. Sit in an armchair and sink into its comfort. Concern yourself with nothing but the feel of your own exhale. And, just before you close your eyes, press play. What you will hear is not an empty salve to soothe your worries and distract you from your weariness. Instead, what you will encounter is an elegant reflection of the complexities of what makes life hard and unbearable at times and still, what makes it worth experiencing. On her latest record, "Pick Me Up Off The Floor", Norah Jones fashions an eclectic line-up of tunes that is an oasis of musical comfort. The album is well-balanced, well-paced, and all-round gracefully poetic in a stunning, understated way. At the end of it, you long for nothing. You desire nothing else than to rest in the melodies of your own contemplations that continue on in your ear and in your mind even after the music has stopped.
→ Listen to our playlists on Spotify
Norah Jones is no stranger to discerning exactly what her listeners crave and serving it up in a carefully crafted manner. Still, if there was any doubt that the multi-award-winning singer, songwriter, and pianist could recreate a masterpiece much like her debut album "Come Away With Me", released almost two decades ago, then her latest effort has shattered that perception. What were initially the spoils of scattered studio sessions that resulted in leftover singles, "Pick Me Up Off The Floor" enticed the intuition and vision of Jones and her team, culminating in a cohesive blend. Over eleven soulful tracks, Jones brings warmth and purpose to her meditations on hope, dread, and the complexities of politics across light pop, blues, and Motown-infused arrangements.
Perhaps the best aspect of this album is that Jones confronts these heavy emotions and thoughts with her characteristic, impactful simplicity.  This truth hurdles through on one of the album's highlights, "Heartbroken, Day After" where the anxieties of a worrisome present break loose but subside long enough for us to realize that they are what we use to fuel our fervent hope for a better future. The album-opening "How I Weep" carries just as much weight with its backing cellos as it gives in to the darker aspects of reflection and reveals a relatable sense of trepidation and unassigned empathy all at once. The unsettling nature of the current political climate is boldly documented in "I'm Alive", co-written by Jeff Tweedy, in which she sings, "He screams, he shouts / The heads on the TV bow / They take the bait / They mirror waves of hate."
Knowing that love and its ups and downs can scarcely be left from any collection, the Motown and chamber music hybrid "Flame Twin" tells the tale of a brilliant love once had but now lost. A similar theme can be heard on the ethereal sounds of the album-closer "Heaven Above" which is every bit of wistful and sincere with its enchanting piano arrangement. Of course, this is the perfect way to be ushered into contentment but the commanding cello accompaniment on the questioning ballad, "Were You Watching?" hauntingly lingers well after the last chord. You ask yourself, "Where was I when the world was burning? Was I just watching? Am I just watching?"
"Pick Me Up Off The Floor" is memorable in every regard and is an appropriate entry on the music landscape to help listeners confront the many emotions and worries tangled up with the days, hours and minutes that the year 2020 has unleashed upon us. This installment in Norah Jones' repertoire further proves why she is deserving of acclaim and why her music will continue to echo in the hearts and minds of her listeners.

Written by Jae B.
Jae is a travel enthusiast and avid volunteer. She enjoys nature, museums, live music, and the chemistry of cooking. Though she was born on the lush island that brought the world Bob Marley and plenty of other reggae stars, her taste in music is exceptionally eclectic. Jae's ultimate playlist features Aerosmith, Frank Sinatra, Sevana, Lisa Ono, Donnie McClurkin, Etta James, and Louis Armstrong.

Author's rating for Pick Me Up Off The Floor


Pop Magazine's official rating for Pick Me Up Off The Floor


Rating key


MASTERPIECE a must-have


SUPERB for heavy rotation


EXCELLENT a great achievement


VERY GOOD a respectable result


GOOD worth checking out


FAIR an average outcome


WEAK not convincing stuff


BAD an underwhelming effort


VERY BAD quite a waste


FAIL a total failure