Review: Catie Waters – Colors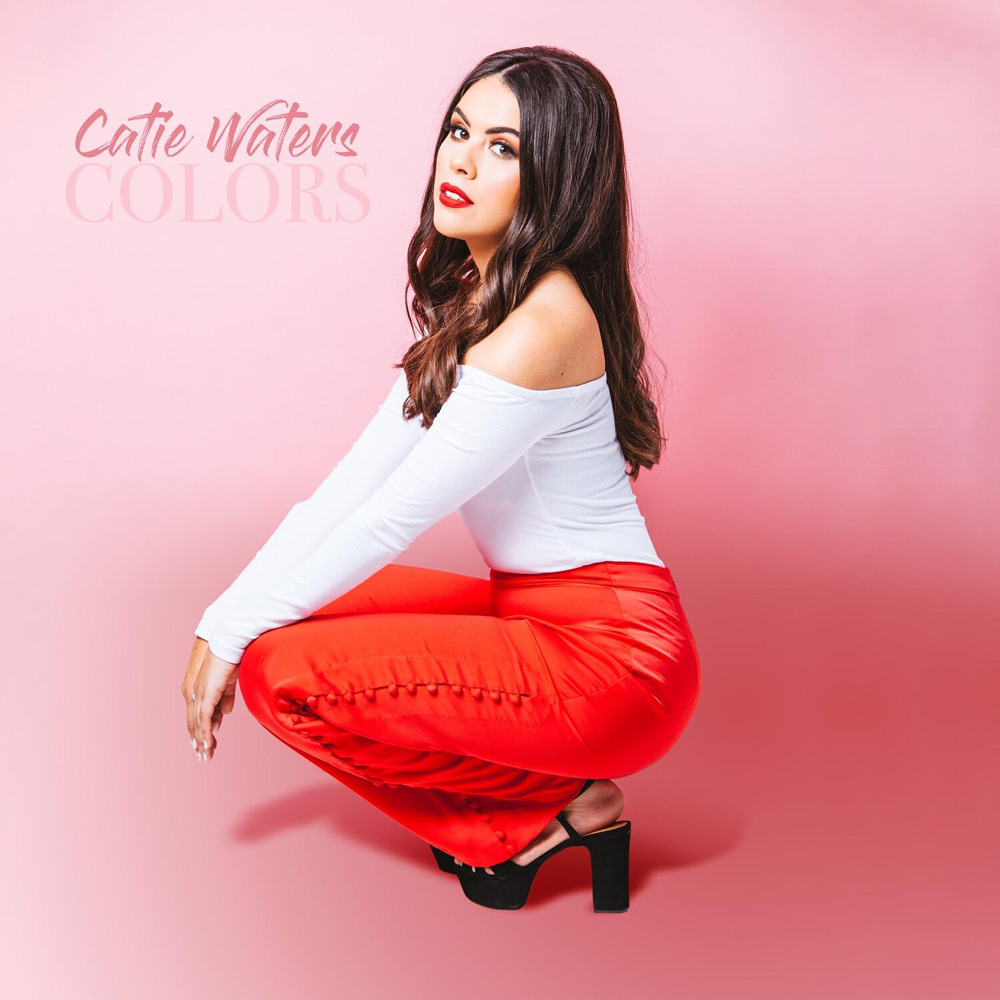 Sophisticated. Saccharine. Smooth. These are the words that clamor for top spot when attempting to describe Catie Waters' newest album, "Colors". As her sophomore project, the album successfully builds on expectations and acclaim established by way of the 2013 release of her debut record, "Stone Child". Five years into that album's success, she signed a record deal and began working on her new collection right away. The investment of two years of hard work has resulted in "Colors" being an orgasmic culmination of the emotive deposits of Catie Waters' voice and the noteworthy production of the record by a line-up of Grammy-winning producers helmed by pianist Michael Broening. The texture for each track is beautifully balanced allowing the allure of Waters' vocal style and sound to come into full focus.
→ Listen to our playlists on Spotify
As a singer, songwriter, composer, and actress, the 23-year-old has long been a creative force to be reckoned with. It comes as no surprise then that after almost a decade of honing her craft, Catie Waters manifests a steep maturity well beyond her years track after track on "Colors". Her dynamic yet strategic approach to layering her experiences of love, anger, disappointment, misunderstanding and being misunderstood over warm rhythms is wonderfully supplemented by her unique and innovative interpretation of R&B, soul, funk, and jazz. The gracefully simplistic writing gives insight into Waters' growth and adds an inviting singsong element to its already groovy beats.
Catie Waters showcases a prismatic hue throughout the ten-track record beginning with the album opener "Crazy", a sassy take on the exasperations of being in love. Her own backing harmonies make for a tasteful treat in the hopeful ballad "Sanctuary" and the gospel-inspired "Mountain Sound" featuring the raspier side of Waters' vocals as she takes listeners on a journey back to her early days growing up in church. The tempo then shifts and picks up pace, offering the experience of new shades through strong drum and trumpet features in the Philip Lassiter produced "Get Me Golden", a resonant track with an infectious infusion of funk and blues undertones.
Lead single "Moonlight" artfully anchors the album with its calming thrill and sweltering inclusion of Michael Clowes' guitar solo, while the title track is the standout anomaly in the set list with its enthralling piano overtones and the intermittent tickles of the Spanish guitar whisking the enchanted listener away. Not to be outdone are the high tones of the album-closing "Feelin' Alright" that comes across as a high-octane trailer to what is yet to come from the vibrant young singer.
The vision of Waters and her team has resulted in an intimate record that is worthy of acclaim. The songs featured showcase a purity of candor and relatability, making for a meaningful experience for the listener. With its dynamic rhythm and tones, "Colors" is an easy welcome to new and seasoned listeners of the genre. Catie Waters' sultry, soothing vocals have already poised her as an artist to watch as she continues to grow and evolve her sound and her interpretation of music as a whole.

Written by Jae B.
Jae is a travel enthusiast and avid volunteer. She enjoys nature, museums, live music, and the chemistry of cooking. Though she was born on the lush island that brought the world Bob Marley and plenty of other reggae stars, her taste in music is exceptionally eclectic. Jae's ultimate playlist features Aerosmith, Frank Sinatra, Sevana, Lisa Ono, Donnie McClurkin, Etta James, and Louis Armstrong.

Author's rating for Colors


Pop Magazine's official rating for Colors


Rating key


MASTERPIECE a must-have


SUPERB for heavy rotation


EXCELLENT a great achievement


VERY GOOD a respectable result


GOOD worth checking out


FAIR an average outcome


WEAK not convincing stuff


BAD an underwhelming effort


VERY BAD quite a waste


FAIL a total failure