Interview: Haley Johnsen on finding her Purpose in Music and inspiring others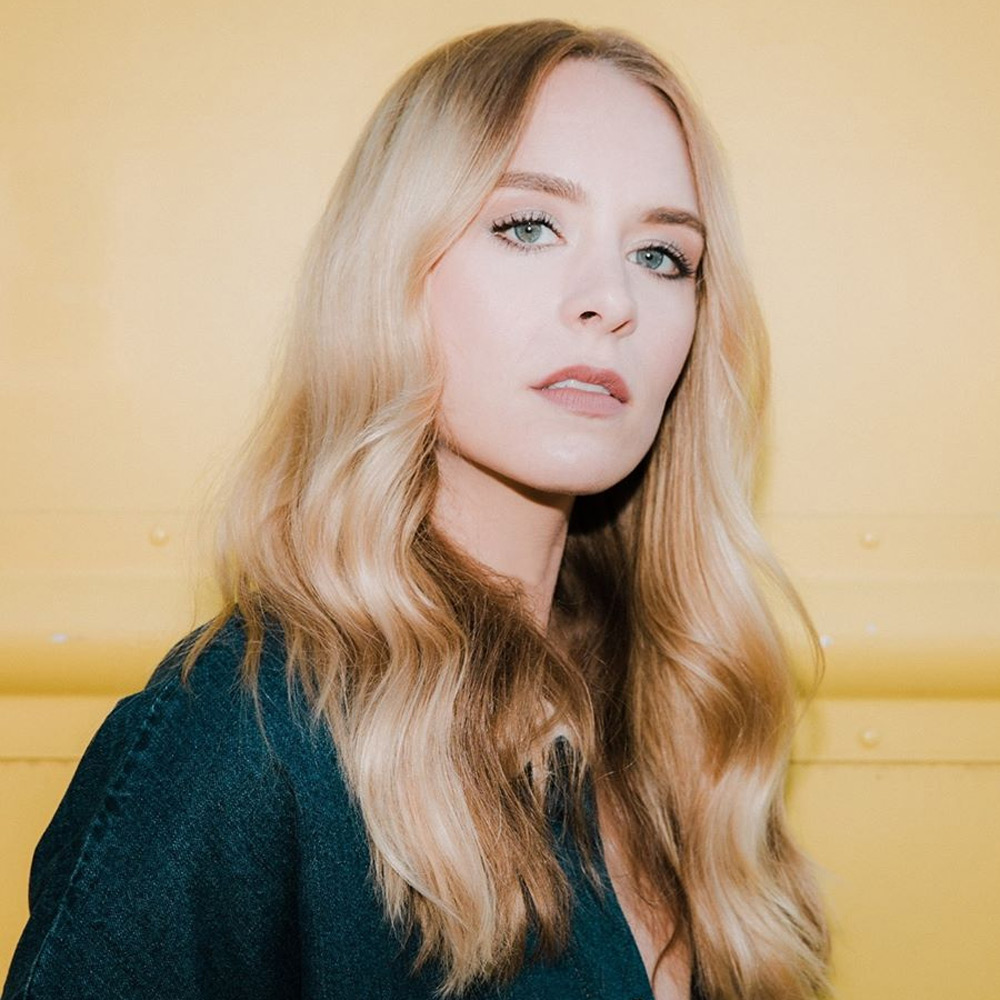 Love for music is a matter of profession for many artists. But for Haley Johnsen it's a purpose unmatched. Even as a shy girl growing up in Beaverton, Oregon, Haley was convinced that music is her destiny. This passion has fueled her growth from the young hopeful she was on American Idol to the practical, yet optimistic artist she is today who has learned as much on the road as she has in the studio. With her latest release, "London Sessions", Johnsen continues to chart her own path and create music that is uniquely her own. This beautifully arranged acoustic set follows her sublime and emotive debut studio album, "Golden Days", released exactly one year ago today. Haley Johnsen is intent on spreading hope and joy through her music in spite of her own challenges in these trying times. In her new music video for the song "Cinderella", Johnsen opens up her home in Portland, inviting fans to journey with her beyond the ordinariness of today and walk towards the possibilities of tomorrow.
→ Listen to our playlists on Spotify
Jae B: One year ago, you released your debut LP, "Golden Days". Which song from this album is your favorite and why?
Haley Johnsen: My favorite song from "Golden Days" is "Cinderella". It is the song that came out most naturally and without much effort. It was written in the midst of raw genuine emotion, and was also written on piano, which is not an instrument I write on often. I feel like it speaks to everyone who is struggling to keep up in life and remain proud of themselves. I want to just tell everyone, "Hey, you're doing a great job!"
Jae B: You have mentioned that you are a perfectionist. How did this impact the recording and production of the album?
Haley Johnsen: I had to let go of a lot of my perfectionism in the studio because I really wanted it to sound authentic and live. I was pretty strong-willed about wanting to have all my vocals done in one take. Most songs just needed a few overdubs and editing, but I wanted to make sure I was singing with emotion rather than trying to sing perfectly.
Jae B: You have toured a lot over the years. What important lessons have you learned from being on the road that have stayed with you?
Haley Johnsen: I sure have! I have learned to enjoy the grind of getting up and doing it all over again. I try and remember to not get discouraged if I have a show where I didn't play as well as I'd liked or the audience wasn't super responsive. I realize that I am only human, and they are only human, and sometimes it's ok to not always have the best show of my life. I have learned to stay positive and not take things personally either. Also, eating healthy and getting enough sleep is so important!
Jae B: You recently released an acoustic album recorded at the historic Abbey Road Studios. When recording "Feel The Water", you requested that the lights be turned off. Why?
Haley Johnsen: When I am recording, it is super important that I create a sacred space for myself. I am very sensitive to lighting, and sometimes the dark helps me focus a lot more on what I'm doing. It helps me sink into the emotion of the song. For "Feel The Water" I felt most pressure to nail it because the song means so much to me and my fans. I wanted to do it justice.
Jae B: Throughout the current lockdown period, you have been sharing a lot of positive thoughts and music with fans via social media. What was the inspiration behind this?
Haley Johnsen: I feel like if I stay inspired, it will keep my fans inspired as well. I have definitely been struggling and have been open about that on social media as well, but that's because I don't want people to feel alone in their struggles. I want to continue to create music and share it, because that is what gives me purpose in life. I think we are all holding on tight to what our purpose is right now.
Jae B: It has been said that despite your love and passion for music, you have been afraid to sing most of your life. Why is that?
Haley Johnsen: When I was a child, I was very shy and insecure. I guess I was afraid of attention. I was afraid I would be judged. Singing is an incredibly vulnerable thing, and if you're not someone who comes out of the womb singing and dancing and putting on shows for your family, it can take many years to break out of that natural self-consciousness. I am very happy that I have put myself in enough heart-racing situations over the years to no longer be afraid to share my gifts with the world.
Jae B: How would you describe your growth as an artist from your time on American Idol to who you are today?
Haley Johnsen: I feel like I have become a lot more aware of who I am and what I want to say. I have taken music much more seriously, challenged myself, jumped outside my comfort zone, and never given up. I think that says a lot. I have had people tell me they are surprised that I just keep going despite how hard this industry is. But you know what, I will fight forever to share my music, grow my fan base, and play my music all over the world for people to hear. It is my way of honoring my purpose in life, and giving hope to others.

Interview conducted by Jae B.
Jae is a travel enthusiast and avid volunteer. She enjoys nature, museums, live music, and the chemistry of cooking. Though she was born on the lush island that brought the world Bob Marley and plenty of other reggae stars, her taste in music is exceptionally eclectic. Jae's ultimate playlist features Aerosmith, Frank Sinatra, Sevana, Lisa Ono, Donnie McClurkin, Etta James, and Louis Armstrong.