Review: Selena Gomez – Rare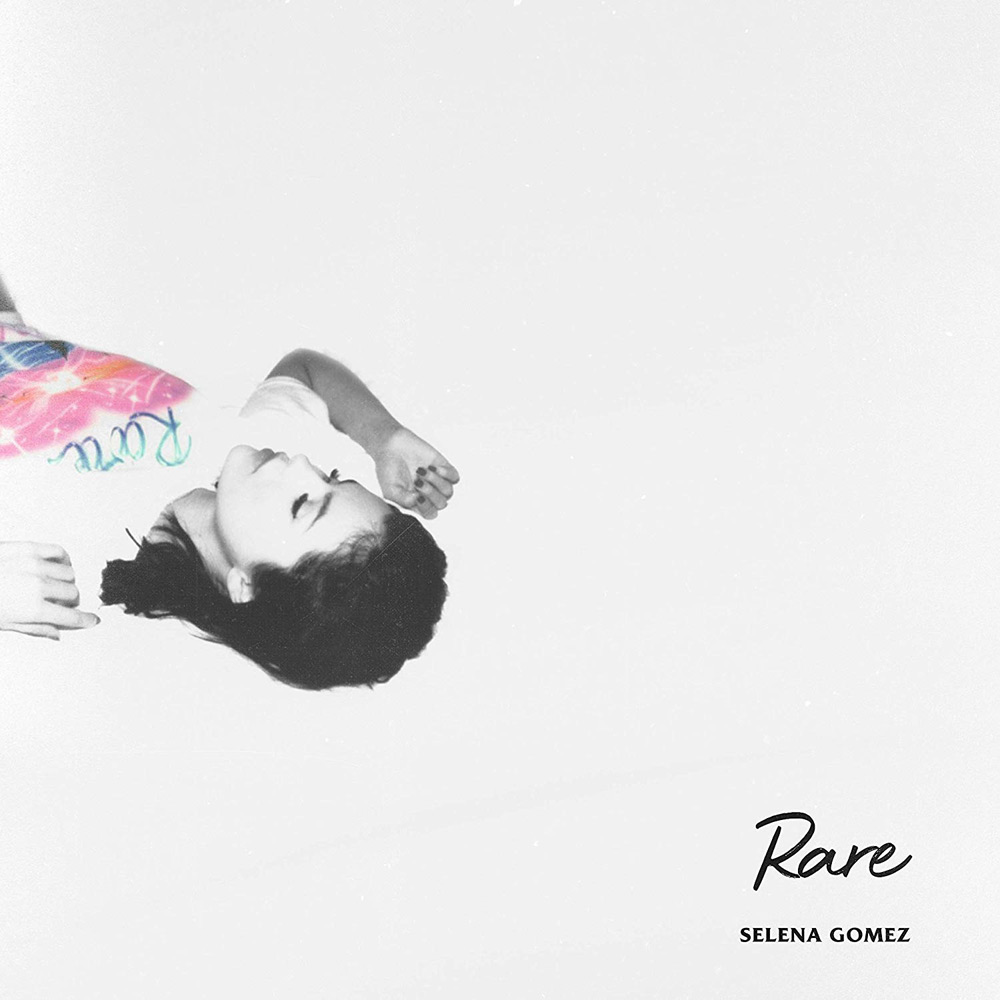 It's here! Selena Gomez has released her third solo album, titled "Rare". The album comes highly anticipated as many are hoping to hear what the young singer compiled in light of her rollercoaster relationship with ex-boyfriend Justin Bieber, who she started dating in 2010. Jelena, as they are known to fans, have been orbiting each other for almost a decade. They spent years trying to make their relationship work while battling DUIs, disapproving BFFs, disagreements in Paris, a leaked duet, lots of released music, and many, many social media posts announcing the yeses and nos to the question, "Are they dating again?" But, it wasn't meant to be. In 2018, the pair called it quits for the last time. It left fans, and Selena, completely aghast when Justin proposed to Hailey Baldwin just two months later.
→ Listen to our playlists on Spotify
Since then, everyone has been eager to know how Selena has been handling all of this. Fans got a first look into the project last year in October when Gomez released "Lose You To Love Me", her first No. 1 single in the US, and "Look At Her Now", two tracks that clearly document aspects of her relationship with Bieber. What Gomez has shared openly too is that she has been working on the project for the past four years. This gives context to the release and suggests that this isn't a knee-jerk reaction to their tumultuous breakup or her ex's new life. This is a carefully compiled collection of songs that takes listeners on a long, painstaking journey with Selena Gomez the girl, not the celebrity. She even considered launching the album back in 2017 but admits that she still felt it needed more work and that she wasn't prepared mentally or emotionally back then to have it released.
That said, one could see why it took her a while to put this record out there. Throughout the album, Gomez showcases an entire spectrum of emotions and does so bravely and brazenly which makes "Rare" the breakup album the world needs. The candor in the lyrics is poignant and authentic. It spares no level of vulnerability with the candid picture it paints of Gomez's and Bieber's on-again-off-again relationship. Still, the writing craftily keeps the focus on Selena, her experience and her emotions, in such a way that you scarcely think about Justin as you listen to the lyrics. Rather, the album gives you a one-on-one with Selena, and, as you listen, you think, "I know her. I've been her."
The first three tracks take us to where Selena is on her journey now, empowered from her experience and ready to move on in a new, healthier direction. The title track, "Rare", announces from the get-go that she knows the value of her love, and that, in spite of her own faults, she is one of a kind. Being sure of that and having started to heal from her past hurt, she is ready to "Dance Again" by rediscovering how it feels to be happy. And, dance is exactly what Gomez does, unleashing a new edginess in the music video for "Look At Her Now", her survival theme song with a fun arrangement and an inviting melody. In subsequent tracks such as "Lose You To Love Me", the heaviest of all ballads featured, and "People You Know", "Kinda Crazy" and "Cut You Off", Selena dives even deeper in baring her thoughts and feelings to her audience. Amidst these tracks are treats such as "Ring", which you'll find your shoulders moving easily to, and the flirtatious "Fun" which will have you singing in the bathroom mirror with a comb or toothbrush in hand. The cap to it all is "A Sweeter Place", one of only two collaborations on the album, which ends the album on a hopefully nostalgic note that somehow evokes the believer in all of us.
Altogether, the mostly uptempo album is notably well produced as it features some of the top names in the business, including Finneas (Billie Eilish's big brother and main production wizard), Louis Bell, Kid Cudi, and many more. This record is an easy listen. What gives it an edge is that it is not what many fans, nor myself, expected. Not this raw, not this danceable. "Rare" is honest, cathartic, and it inspires listeners to focus on self-love and the road ahead. This illustrates more than just an ended relationship for the singer. It invites the world to watch her step out, unapologetically, as the new Selena Gomez.

Written by Jae B.
Jae is a travel enthusiast and avid volunteer. She enjoys nature, museums, live music, and the chemistry of cooking. Though she was born on the lush island that brought the world Bob Marley and plenty of other reggae stars, her taste in music is exceptionally eclectic. Jae's ultimate playlist features Aerosmith, Frank Sinatra, Sevana, Lisa Ono, Donnie McClurkin, Etta James, and Louis Armstrong.

Author's rating for Rare


Pop Magazine's official rating for Rare


Rating key


MASTERPIECE a must-have


SUPERB for heavy rotation


EXCELLENT a great achievement


VERY GOOD a respectable result


GOOD worth checking out


FAIR an average outcome


WEAK not convincing stuff


BAD an underwhelming effort


VERY BAD quite a waste


FAIL a total failure