Review: James Blunt – Once Upon A Mind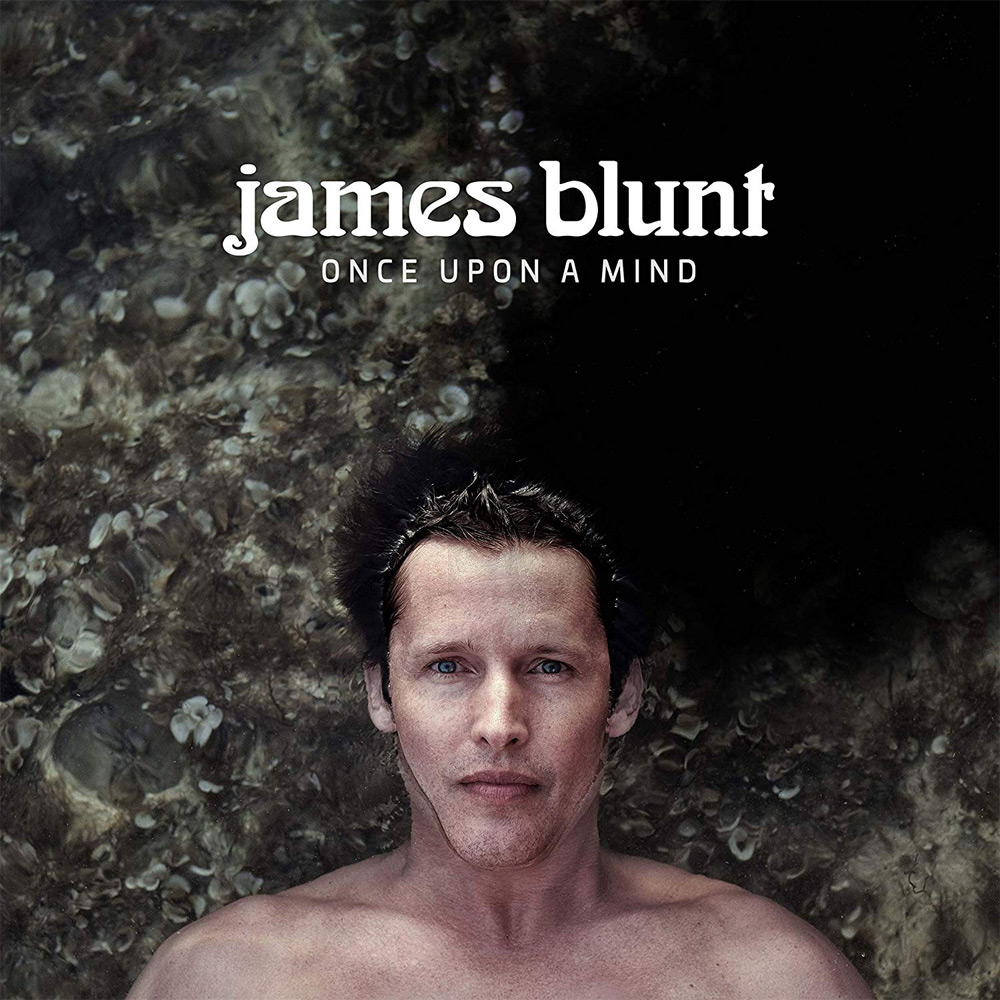 It's no easy feat writing affecting music. Discerning ears easily separate the wheat from the chaff. James Blunt has hit the mark with his sixth studio album, "Once Upon A Mind", featuring eleven songs that – in their disparate blend of musical styling – still form a coherent and completely enjoyable whole. "Once Upon A Mind" was certainly no easy album for James Blunt to write. There's no dross passing as songwriting here. With the rhythmic dance beat of opening track "The Truth", a nod to his recent EDM collaborations, Blunt manages to imprint his individual stamp on the genre with a song about finding one's way back to a relationship once taken for granted.
There is an impression that Blunt, now 45, isn't taking anything for granted. He released the first single, "Cold", at the end of August. The music video for "Cold" has Blunt coming out of the water in the clothes he wore in the 2005 video for his ubiquitous hit, "You're Beautiful", a song and video that singlehandedly made him a household name and served as the lynchpin of his musical legacy. Yet here we are, in 2019, with a release that is agile and adaptable, playful and insightful and full of refreshing vulnerability.
Blunt released both "Champions" and "Monsters" in October. I had listened to both songs over the last week, with "Monsters" standing out as exceptionally emotional, a father/son composition that touches on mortality and grief. These early tracks, the impact somewhat tempered from my previous listening, didn't prepare me for the musical impact of the full album that followed. Blunt became a father in 2016, and it's evident that this passage in life has provided the breadth to the songs, "I Told You" and "The Greatest". Blunt, as a father, dreaming of a bright future for his son in the juxtaposition of his father's departure.
Electronic beats set the tempo for both, "Youngster" and "5 Miles". "I'm not getting any younger, some new kid's trying to steal my thunder" is the opening chorus line to "Youngster". Yet the real message is that Blunt still has songs to sing and is committed to showing up with only his best. In the catchphrase of "5 Miles", there appears to be a nod to another aging but still relevant performer, Madonna, with the backing vocalist preening, "I'll take you there" throughout the song.
There are no throwaway songs on this album. I find myself replaying, for the umpteenth time, the upbeat, "Halfway". For what it's worth, I think this is the catchiest chorus on the whole album, "cause it's there or it's not, it's heartbreak or it's love, there's no such thing as halfway." The easy road would've been for Blunt to sit on the laurels of "Back To Bedlam", an album that has sold over 11 million units worldwide. Instead he's charted a new path that more of us could learn from when forging our own way: practice self-respect, learn from our elders, be a bit more vulnerable, look at age as motivation to putting our best work forward because "there's no such thing as halfway".

Written by Lynette Diaz
Lynette has championed women in music since the mid-2000s, starting with the founding of the New Zealand Women's Acoustic Collective and Femacoustica Radio Show. She is the current host of The Creative Spear podcast. She enjoys performing her own music and exploring nature and photography in the coastal areas near Wellington, New Zealand. More on Lynette at lynettediaz.com

Author's rating for Once Upon A Mind


Pop Magazine's official rating for Once Upon A Mind


Rating key


MASTERPIECE a must-have


SUPERB for heavy rotation


EXCELLENT a great achievement


VERY GOOD a respectable result


GOOD worth checking out


FAIR an average outcome


WEAK not convincing stuff


BAD an underwhelming effort


VERY BAD quite a waste


FAIL a total failure