Review: Asa – Lucid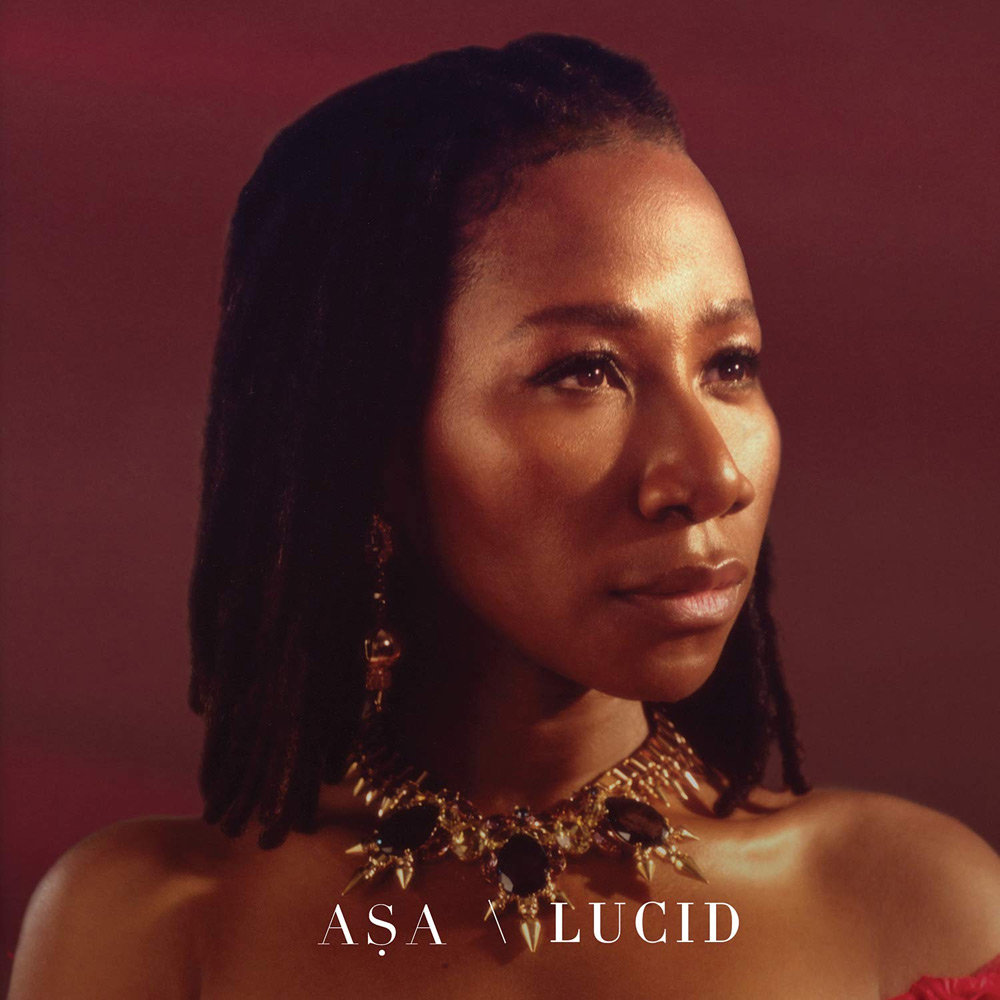 It was in 2007 that Asa, the Nigerian-French soul singer, first broke into our headphones, our playlists, and ultimately our hearts with her self-titled debut album. The album was a huge success with singles like "Jailer" and "Fire On The Mountain". When I first heard "Jailer", I was awestruck. Asa's vocals were so unique. Her voice sounded smooth and sweet but also had a subtle coarseness to it. Songs in her native Yoruba language particularly stood out because of how well she used the West African language. Her next studio album, "Beautiful Imperfection", was an even bigger success. At this point, the name Asa had become synonymous with soul music across Europe and Africa. After her third album, the critically acclaimed "Bed Of Stone", Asa took a break from releasing music. For five years, her fans had been holding their breath, waiting for new music from their queen, and can now breathe a sigh of relief as Asa has released her fourth studio album, "Lucid".
Asa's music has always been introspective and personal for the most part, but "Lucid" just might be her deepest and most heartfelt album to date. On "Lucid", she opens up like never before. The songs on the album sound like the deep thoughts of a heartbroken person with very well-articulated words, perfectly expressing her feelings. "Falling in love and falling out of love, that's completely new to me. Because I always worked and from a very early age I had to be very focused on work. So this time I took the time to relax. And that experience is what I brought in 'Lucid'", Asa said in a recent TV interview. And in fact, "Lucid" feels just like that. A musical picture painted right after falling out of love. The album starts pretty heavy on the emotions with "Murder In The USA", where Asa tells a tragic story about a woman who kills her lover and flees. The song was inspired by an episode of a Piers Morgan documentary on women who kill. Only Asa can write a song based on people she doesn't know and still make you feel like she is telling a personal story.
The album's lead single, titled "The Beginning", marks the starting efforts of a lover calling on the other to work things out and keep the love alive. "Good Thing" almost does the same thing but with a different vibe this time. She realizes she is better than the situation she finds herself in and decides to walk away. The song captures the loss of her lover, pointing out how much they have lost by letting her go. "Stay Tonight", however, takes a different turn as she asks her lover to stay and preserve what they had. We see a vengeful and vindictive side of Asa on "Torn" as she sings, "I am torn between evil and hurting you". We get our first taste of optimism on this album with "Happy People". This is also the first time we hear Asa sing in English and Yoruba on this record and she does this perfectly.
"You And Me" is the happiest song on the album. Its uptempo drum beat and happy guitar strumming, coupled with Asa's excited singing, makes it sound like the song you play in the car on a road trip to nowhere, with your lover smiling in the passenger seat. It is the highest point of the rollercoaster ride which this album is. The record then takes an emotional nosedive with "Femi Mo", where Asa seems to be calling her lovers' attention to the sweet memories they once shared. Singing in her Yoruba tongue on this song gives it much more weight, if you ask me. On "Makes No Sense", Asa has had enough of her hopeless love situation and decides it's time to walk away – again. She spells out what it takes and the sacrifice required to making love work on "365". On "Until We Try (This Lo')", she gives her lover an ultimatum, an opportunity to try and resurrect their love or lose it forever.
"9 Lives" sounds like a message from Asa to her former lover on the strength of her character and how tall she stands above the emotional turmoil she's been through. You would expect "9 Lives" to be the perfect resolution to an emotional experience, the final stop on a rollercoaster ride where you get off, but no! Asa makes a U-turn on "Don't Let Me Go". She calls on her lover once again to stay and be with her. Asa makes her final cry to her beloved on "My Dear". She cries out, asking if he will ever come back. Even though "My Dear" is not the cathartic release or happy ending I was hoping for, I think there is beauty in the reality presented by Asa at the end of the album.
Life is not a romantic comedy and sometimes we're left with an ending that doesn't sit right in our hearts, yet we have to live with it and find a way to make something positive out of it, as Asa has done with this album. "Lucid" is a masterpiece and personal diary for anyone dealing with a broken heart. But it's not only for the broken-hearted. Asa's soothing vocals, the flawless instrumentation and impeccable lyrical delivery will give you the imaginative powers to transport yourself to another place. Asa fans had to wait five years to get an album of pure genius, and I must say, it was absolutely worth the wait.

Written by Leslie Addo
Leslie is a writer, guitarist, and music producer from Accra, Ghana, with a Bachelor of Arts degree in Economics, and a very unimpressive track record of making terrible smoothies. You can find him on Instagram @_lesplay, where he is either trying too hard to look cool with his guitar or posting videos of himself making bad smoothies and tasting them with a frown.

Author's rating for Lucid


Pop Magazine's official rating for Lucid


Rating key


MASTERPIECE a must-have


SUPERB for heavy rotation


EXCELLENT a great achievement


VERY GOOD a respectable result


GOOD worth checking out


FAIR an average outcome


WEAK not convincing stuff


BAD an underwhelming effort


VERY BAD quite a waste


FAIL a total failure