Review: The Brand New Heavies – TBNH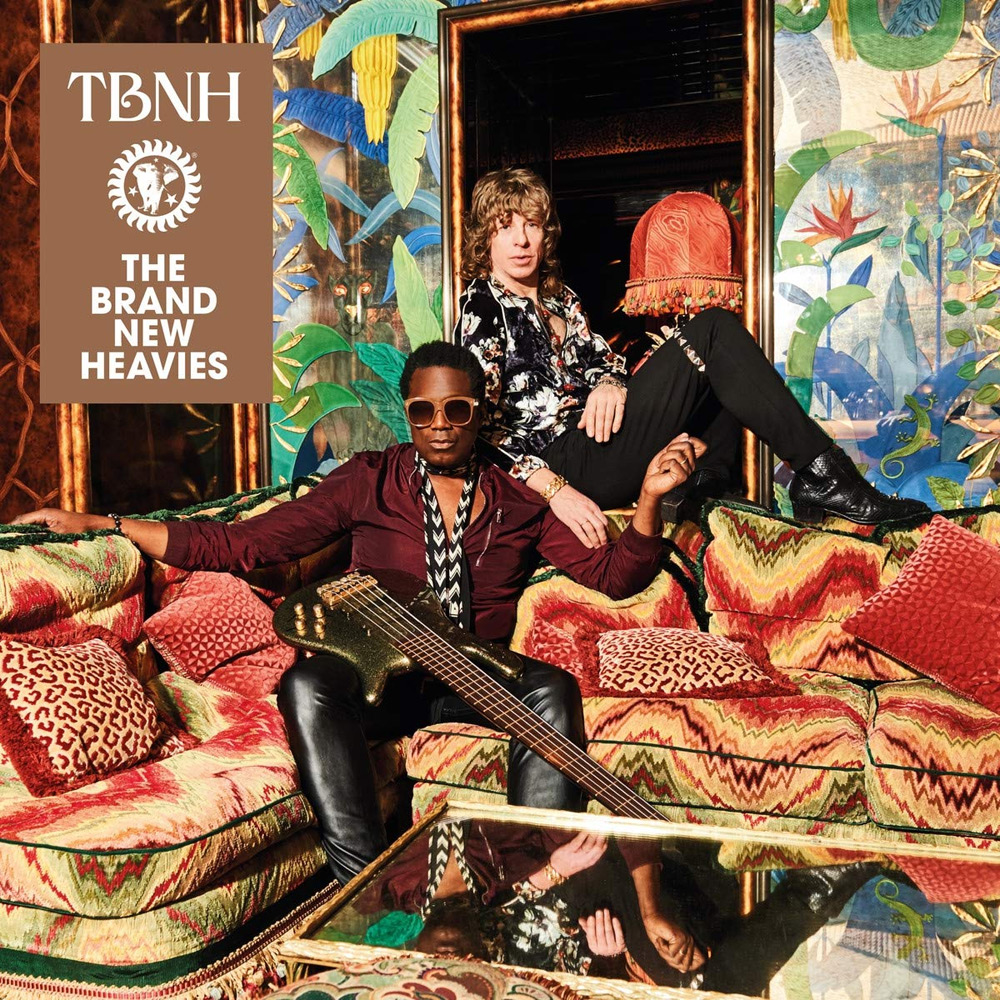 The Brand New Heavies don't have much left to prove. The acid jazz innovators – officially comprised of multi-instrumentalists Andrew Levy and Simon Bartholomew, joined by vocalist Angela Ricci for the band's current world tour – have been exploring and revising their unique brand of funk for the past 35 years since they emerged from London's club scene. Over the years, talented vocalists like N'Dea Davenport, Siedah Garrett, Honey Larochelle, Carleen Anderson, and Sy Smith have joined the ranks, and then departed to pursue their own projects. In total, The Brand New Heavies have released eleven albums, most of which have received critical praise. They're currently signed to Acid Jazz Records, the music label named after the genre the band helped to create.
In other words, The Brand New Heavies have already cemented their legacy, and Bartholomew and Levy seem to know it. Their eleventh album, "TBNH", doesn't care to forge a lot of new ground, so much as celebrate the formula that's brought them success since their self-titled debut was released in 1990. For the new album, they've re-enlisted past vocalists and written songs with the singular ambition of being groovy. "TBNH" feels, at many moments, like a fitting, fun, if sometimes overlong and predictable, victory lap.
The Brand New Heavies clearly have a knack for writing energetic, visceral love songs. On "Stupid Love", a grooving bass growls while a light lead guitar hums and Angela Ricci sings, "Every time you're in the room / My heart goes boom", and later admits that she's "talking nonsensibly … acting a fool". It's breezy and self-aware, capturing a moment of dazed infatuation. On the standout "Heat", Honey Larochelle delivers the album's strongest vocal performance. With coy rawness she sings over a muted funk guitar, "Take me to another planet / Take me to the Odyssey / Baby we can climb above the mothership / Long as you keep bringing heat".
"TBNH" does, however, occasionally suffer from vague lyrics and watery instrumentation, which seems to put more pressure on its vocalists. On "Little Dancer" Jack Knight sings, "I've waited all night long / For you to dance with me / And do you love this song / And how it flows in harmony". Beyond feeling self-indulgent, the sentiment has been heard before, and the production is trying too hard to be groovy and cheerful. On the closer, "Get On The Right Side", the band doesn't offer anything more complex thematically. However, when Angela Ricci sings, "Get on the right side of you / That's what I want to do", she's accompanied by deep full horns and a sweeping, cutting flute, which lends the track a sense of euphonic freshness.
Thankfully, "TBNH" does have many engaging moments, lyrically and sonically. Over a sensually screeching lead guitar, Angie Stone sings, "When love grew colder than the night / We learned how to take a lover's spark and turn it into a fire" on "Together", a track that reminds that love requires fighting endurance. On "Dontcha Wanna", Laville offers a strong vocal performance, singing ethereally over comfortably groovy horns and snappy drums, "Dontcha wanna give me just a one more chance / Dontcha wanna know that our love can last?" While the song can't fully atone for the album's overlong runtime, its occasional self-indulgences, and, at times, its watery instrumentation, it does contain the same sort of funkiness and romanticism that made The Brand New Heavies so striking in the first place. On "TBNH", the band seems to celebrate themselves, and while this celebration feels uneven, there's no question that the band, and their legacy, is worth celebrating.

Written by Josiah Nelson
Josiah holds a Bachelor of Arts degree in English. When he's not reading, writing, or biting his nails, he's working at his local library, where he shelves books and works up the courage to shush patrons. He currently lives on the Canadian prairies. To see more of his writing, check out twitter.com/josiahhnelson

Author's rating for TBNH


Pop Magazine's official rating for TBNH


Rating key


MASTERPIECE a must-have


SUPERB for heavy rotation


EXCELLENT a great achievement


VERY GOOD a respectable result


GOOD worth checking out


FAIR an average outcome


WEAK not convincing stuff


BAD an underwhelming effort


VERY BAD quite a waste


FAIL a total failure