Review: Taylor Swift – Lover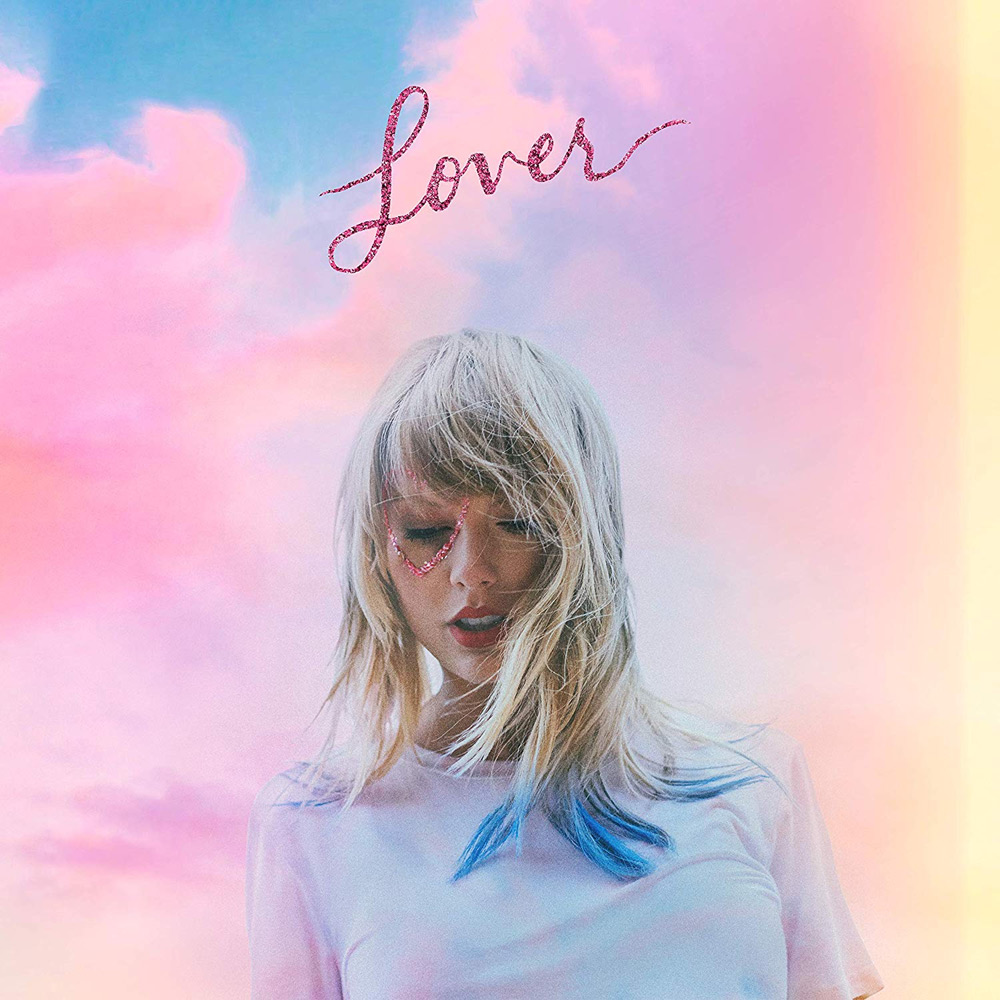 Taylor Swift's stardom is so big that it doesn't really require comment. It's obvious – banal even. What's more interesting is how unassuming and univocally likeable she's remained after ten-plus years of certified superstar spotlight and scrutiny. Of course, Swift isn't just a likeable personality, she's a talented songwriter and performer, making exceptional, relatable pop music adored by fans and critics alike. Swift's latest album, "Lover", sits comfortably next to her recent releases. Her seventh studio album is comprised mostly of catchy synth-pop songs of love, longing, and loss, clearly mined from her own experience. It's also an ambitious album: Swift flirts with borderline weird synths, comments on our current, frightening socio-political situation, and demonstrates a sort of emotional contentment that's rare in mainstream pop music. Naturally, Swift still has the customarily sugary synths, handclaps, and throbbing bass, but there's a sense that she's exploring and pushing her own sound.
The most ubiquitous pop trope, and indeed, the trope Swift has used to carve herself a career – romance – is present on "Lover", but is offered with maturity, and, at many points, complexity. On "The Archer", as a cinematic synth deeply hums, Swift admits she's been both "the archer and the prey", suggesting she's aware that she's caused just as much pain as she's felt. She seems smitten on "Paper Rings", singing, "I like shiny things, but I'd marry you with paper rings". Two tracks later, on "Death By A Thousand Cuts", she's more hesitant – even fearful. Envisioning a potential breakup, she sings: "Saying goodbye is death by a thousand cuts".
Clever and moving lyrics appear frequently on "Lover". On the title track, over slow-rolling drums and a nodding bass, Swift sings, "Have I known you 20 seconds or 20 years?" Later, when the chorus dreamily swirls in 50s-pop nostalgia, Swift sings in gorgeous falsetto, "Can I go where you go? / Can we always be this close?" A lead guitar picks around while a piano softly drips on "Death By A Thousand Cuts" – a song too good to mention only once. As the chorus ends, Swift bursts into the second verse, singing, "My heart, my hips, my body, my love / Tryna find a part of me that you didn't touch".
"Lover" does occasionally feel flat, though. "Me!", which features Brendon Urie of Panic At The Disco, feels too sugary to overstay its inevitable run on the radio. Swift sings, "I know that I'm a handful, baby, uh / I know I never think before I jump / And you're the kind of guy the ladies want" and adds the following regretful echo: "And there's a lot of cool chicks out there". "I Think He Knows", led by a buzzing synth, finds Swift bluntly describing her type: "He's got that boyish look that I like in a man". Considering that "Lover" contains eighteen tracks, these two tracks border upon feeling unnecessary.
Still, most of "Lover" is thoughtful and affecting, exploring earnest themes without sacrificing an enjoyable, often ecstatic, listening experience. On "Soon You'll Get Better", which features the Dixie Chicks and a gorgeous guitar medley, Swift sings mournfully and hopefully about her mother's battle with cancer. As she approaches the final chorus, Swift audibly sighs before singing, "Soon you'll get better / Cause you have to".
On the standout, "It's Nice To Have A Friend", Swift borrows a clipped, Migos-inspired, threeish-syllable-per-line delivery over eastern strings and a choir to describe vignettes from childhood to the present: "School bell rings / Walk me home / Sidewalk chalk / Covered in snow". On the album's closing track, "Daylight", Swift delicately sings over twinkling keys and a beeping 808: "I've been sleeping so long in a 20-year dark night / And now I see daylight, I only see daylight". The listener, who's enjoyed an hour of Swift's relatable, affecting synth-driven pop music, can't help but nod along – both at the statement, and the catchy sounds used to make it.

Written by Josiah Nelson
Josiah holds a Bachelor of Arts degree in English. When he's not reading, writing, or biting his nails, he's working at his local library, where he shelves books and works up the courage to shush patrons. He currently lives on the Canadian prairies. To see more of his writing, check out twitter.com/josiahhnelson

Author's rating for Lover


Pop Magazine's official rating for Lover


Rating key


MASTERPIECE a must-have


SUPERB for heavy rotation


EXCELLENT a great achievement


VERY GOOD a respectable result


GOOD worth checking out


FAIR an average outcome


WEAK not convincing stuff


BAD an underwhelming effort


VERY BAD quite a waste


FAIL a total failure